Robert B. Richardson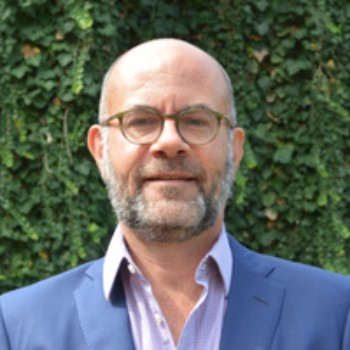 rbr@msu.edu
Telephone: 517-355-9533
Fax: 517-353-8994
Department of Community Sustainability
Professor and Associate Chair
480 Wilson Road, Room 305
East Lansing, MI 48824-1222
Area of Expertise:
Sustainability, sustainable development, ecological economics
---
CV: File Download
Dr. Robert Richardson is an ecological economist at Michigan State University with interests in the study of the environment and development, particularly the contribution of ecosystem services to socioeconomic well-being. His research, teaching, and outreach program focuses primarily on sustainable development, and he uses a variety of methods from the behavioral and social sciences to study decision-making about the use of natural resources and the values of ecosystem services. He has conducted research related to agricultural-environmental linkages, household food and energy security, and tradeoffs in decision-making about environmental management in southern and eastern Africa, Central America, and Southeast Asia, as well as in the USA. His work has been published in Ecological Economics, Environment and Development Economics, and World Development.
Dr. Richardson is President-elect of the U.S. Society for Ecological Economics, and a member of the International Society for Ecological Economics. He is an affiliate faculty member with MSU's Environmental Science and Policy Program, Center for Advanced Study of International Development, Center for Regional Food Systems, African Studies Center, and the Center for Latin American and Caribbean Studies.
Courses taught:
CSUS 824 - Sustainable Development: Measuring Socioeconomic Well Being
CSUS 300 - Theoretical Foundations of Sustainability
CSUS 310 - History of Environmental Thought and Sustainability
Selected publications:
Editorial boards:
Environmental Management
Journal of Natural Resources Policy Research
International Journal of Ecological Economics and Statistics
Michigan State University Press
Education
Ph.D., Agricultural and Resource Economics, Colorado State University, 2002
M.B.A., New York University, 1995
B.S., Tulane University, 1989
Dr. Richardson's curriculum vitae
Tags: department of community sustainability, ecological economics