Seed Sharing Engages Communities Across Michigan
Seed saving is a long-held tradition, often practiced by populations wanting to preserve culturally significant crops. Today, as networks of seed saving grow across Michigan, libraries are getting involved.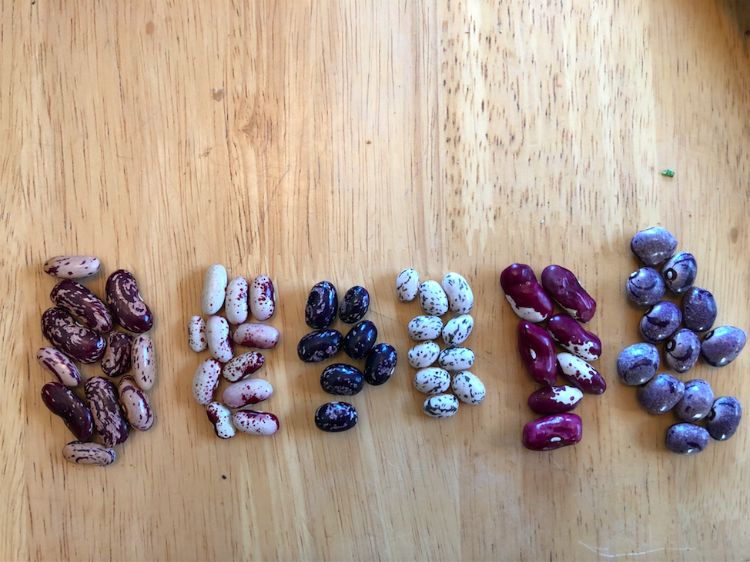 In March 2018, the first Lansing Seed Swap took place at the Allen Neighborhood Center during their regularly scheduled farmers market. The swap was supported by Michigan State University Extension and other local partners. Over 50 people from Lansing and the surrounding area came to swap seeds, gardening tips, and love of plants, and everyone walked away with new varieties to test out in their gardens. This event is part of a burgeoning culture of seed saving and sharing in the Lansing area, in the hopes of joining the growing number of communities housing seed libraries to help cultivate localized seed communities. There are at least 47 seed libraries in Michigan, many hosted at local libraries.
A seed library allows community members to "check out" seeds, use them in their gardens, and harvest and return saved seeds back to the library to be used by other growers the following year. Developing a seed library can help agricultural and gardening communities become more resilient by providing their own seeds that have adapted to climate and disease pressure in their regions. It also allows growers to acquire new varieties they might not be familiar with.
Seed libraries are not new concepts. Many Native American populations have been practicing seed saving as a practice to preserve genetic diversity and create a sustainable store of culturally important crops. The Jijak foundation in Hopkins, Michigan, a nonprofit group that is part of the Gun Lake Band of Pottawatomi, has a seed bank preserving many varieties of tobacco, corn, dry beans and other crops that are of cultural significance to the tribe. Seed saving works towards the greater goal of food sovereignty in native communities.
Seed saving and sharing with communities has been a common practice among migrating people and enslaved African people. For example, crops such as millet, sorghum, okra, and watermelon were smuggled into the United States by African slaves, saved and shared as a tool of survival and resistance in the face of American slavery.
As the United States seed industry becomes more consolidated and less localized, more communities are recognizing the benefits of seed libraries. The network of seed libraries across Michigan is growing – increasing collaboration between seed libraries who are sharing seed varieties, educational programming, and resources.
Many local book libraries are benefitting from adding seed libraries to their collections. "One of the greatest benefits for the libraries participating in the seed library movement is a serious uptick in community engagement," says Ben Cohen, owner of Small House Farm who has helped many seed libraries start up throughout the state and nationally.
Many of these libraries are adding educational programming around gardening and seed saving, and some are using these networks as opportunities to pass down historical traditions, sharing the story of origin with each seed packet that is checked out. As this network grows, libraries are seeing a new tool for engaging with their communities, and local communities are enhanced with new knowledge and a space for coming together over seeds.
The seed library at the Kent District Library in Kent County, Michigan is in its fifth year. "Our library is always excited to see the range of gardening interest in our seed library," commented Michelle Boisvenue-Fox, Director of Innovation and User Experience at the Kent District Library. "We get such a variety of donations that even our master gardeners find new seeds to grow each year. So just like our physical library collection, our library continues to offer something for everyone."
To find a seed library near you, or to get support in starting one, email the Michigan Seed Library Network at MISeedLibrary@gmail.com. Michigan State University Extension agents can also provide assistance in getting a seed library started in your area.