Serving as an ambassador for NCLC was a rewarding experience for Abby Denning
Abby Denning is a junior from Grand Rapids, Michigan looking to diversify her experiences in the horticulture industry. Her concentration is under Landscape Design, Construction, and Management and is advised by Susan Gruber.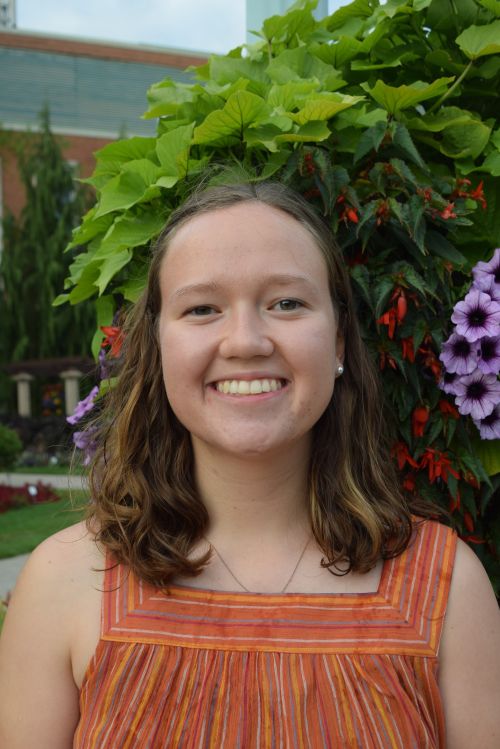 Featured Student
Why did you choose Horticulture as your major/degree?
I have always loved to garden and being outside. I started to work for a small landscaping company in high school and it wasn't until then that I realized I could make my passion into a career.
What has been the best experience in your major so far?
Last year I competed in the National Collegiate Landscape Competition (NCLC) in Colorado. There was a lot of time that we spent as a team preparing for events and it was rewarding to see it pay off. MSU placed 5th in the nation and I placed 2nd in one of my events. I had no idea what to expect when I was signing up and my expectations were surpassed more than I could have ever imagined.
You were recently selected as a student ambassador for the NALP Landscapes Conference. Tell us about that experience.
This is by far my second favorite experience in my major! There were six total ambassadors that were selected to represent students at the largest landscape trade expo in the nation. Our jobs varied over the four days that we were in Louisville, KY. We introduced speakers for educational sessions, assisted with registration, networked with key people within the industry, and so much more. It was a great opportunity to meet students with the same passions, grow exponentially in my networking skills and learn new insights about the industry.
What is the best selling point about your major that you would like others to know?
Get involved with the Student Horticulture Association! It has given me so many different opportunities within the industry from networking, volunteering, and competing in NCLC. I have grown in my professional skills and have made some sweet friends along the way too!
What are your future plans?
I am currently a junior, so I have one more summer to spend before entering the workforce. Last summer I did an internship with Ruppert Landscape in Baltimore, MD. I learned an incredible amount in the area of commercial landscaping. This summer, I'm looking to stay closer to home and diversify my experiences and potentially work in the areas of floral design, marketing, extension, or farming. It is important to me that I explore the horticulture industry before I will likely work for a landscaping company- where my passion began!
You Might Also Be Interested In