Spotlight on Emerging Food Hub: Allen Neighborhood Center
Note: Please see the November 2012 newsletter for information on the food hub projects recently receiving funding from the Michigan Department of Agriculture and Rural Development.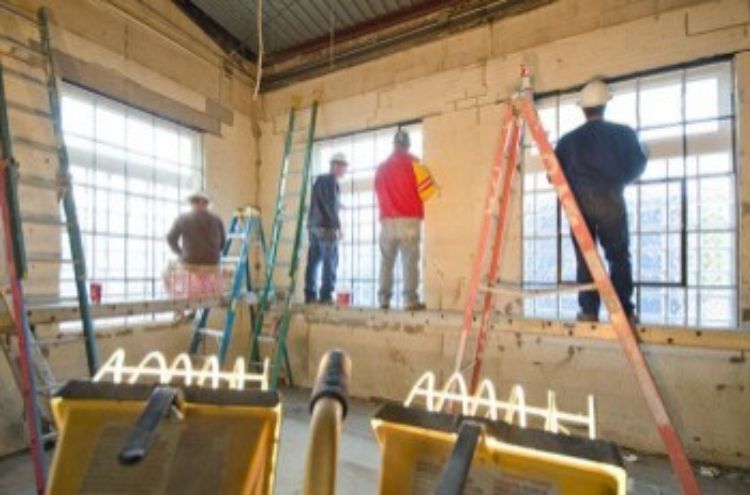 By Andrea King Collier, freelance journalist
Rory Neuner is one of eight Michigan Food Hub Learning and Innovation Network consultants who will be helping food hub projects across the state connect to resources and networks. "I see the food hubs here in Michigan as a great opportunity to connect the growth from local food and farmers markets as a prime placemaking opportunity."
Neuner, who is the coordinator for Ingham, Eaton, Clinton and Shiawassee Counties, thinks that it is a win-win for building up the local food systems and communities. She adds that it is going to be important to increase the awareness of what food hubs are and how to access them.
The work of the Network and the infusion of funding for six regional food system projects, five of which are food hubs, by the Michigan Department of Agriculture and Rural Development (MDARD) have created new momentum around developing and sustaining food hubs to provide good food and support community and commercial economic development. The Michigan Food Hub Network is being supported by funding from the Kresge Foundation and the W.K. Kellogg Foundation.
One of the MDARD grantees, the Allen Neighborhood Center, based on the east side of Lansing, is moving forward with a food hub that they anticipate will be operational in the first quarter of 2013. Joan Nelson, the executive director of Allen Neighborhood Center says, "The food hub is a natural extension of the work we have been doing to bridge the food insecurity in the neighborhood."
The group has created breadbasket programs, a food pantry, a hoop house for community gardening year round, and programs that involve the neighborhood children in growing and preparing food. One of its more notable programs has been the farmers market, which Nelson says has grown significantly every year. It was one of the first farmers markets in the state that was able to offer electronic supplemental nutrition assistance program (SNAP) benefits on site. "We're constantly working to address the issues of food insecurity and economic development, especially on the east side of Lansing, which has faced significant economic hardship," Nelson says.
"The food hub idea grew from the success of our farmers market and our other food efforts," Nelson says. The Lansing hub will include a commercial kitchen, meeting space and cold storage. Nelson also hopes to see an array of cooking classes and entrepreneurial opportunities for residents in the neighborhood. She sees it as an incubator where lots of lessons can be learned and shared.
Other food hubs already exist, including one in Detroit at the Eastern Market Corporation. The hubs will be places where farmers who are working hard to grow good food can be matched up with restaurants and community supported agriculture programs. "One of the roles the hubs serve will be as matchmakers that connect our farmers to new markets," Neuner says. She urges farmers and communities to seek out their local consultants and set up meetings to see what opportunities are available in their areas.
For more about the statewide food hub network, including the opportunity to join its email listserv, contact network co-conveners Rich Pirog, Michigan State University Center for Regional Food Systems (rspirog@msu.edu), or Marty Gerencer, Morse Marketing Connections, LLC (marty.gerencer@gmail.com).