Staff Favorites in the 2022 Spring Plant Sale
Read about our garden staff's favorites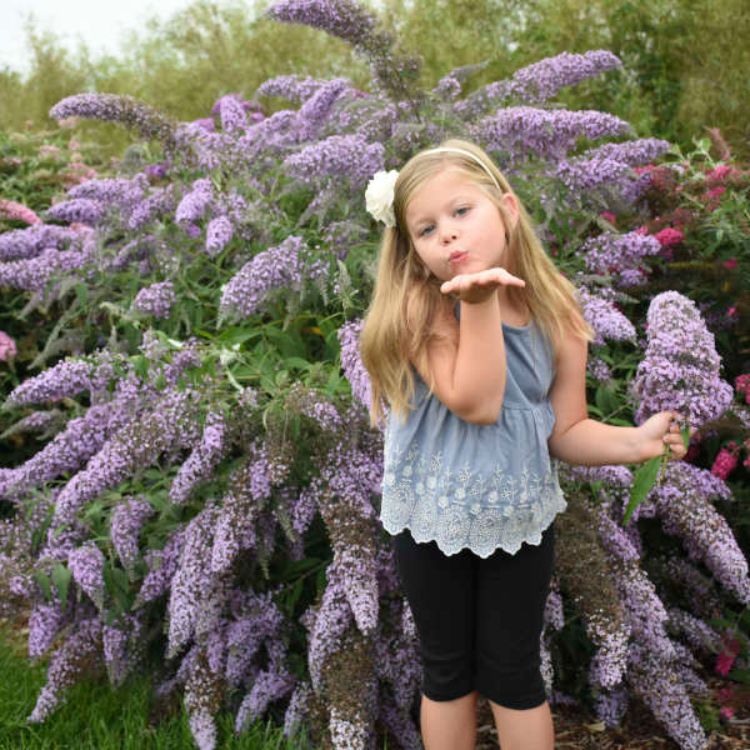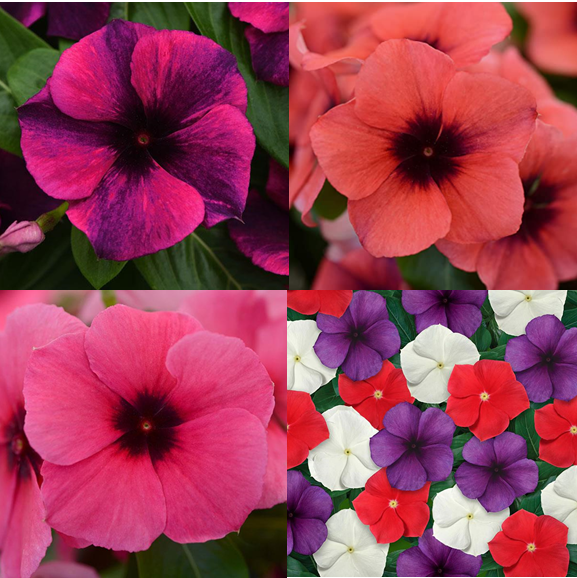 Daedre:
I think Vinca is an underappreciated annual flower. They are serious workhorses in the garden! Once established, Vinca is both heat- and drought-tolerant. They provide color all season long and have few pest or disease issues. Vinca 'Tattoo' is an eye-catching new series that has been on the market for a couple years now. Each flower has inky black coloring in the center, which feathers out through the petals. This year, we will have many varieties of Vinca available at the Spring Plant Sale, including four members of the Tattoo series (photo 1, clockwise from top left): Black Cherry, Papaya, Raspberry, and American Pie Mix which features Tattoo Blueberry along with red and white varieties from the Pacifica XP series.
Brian: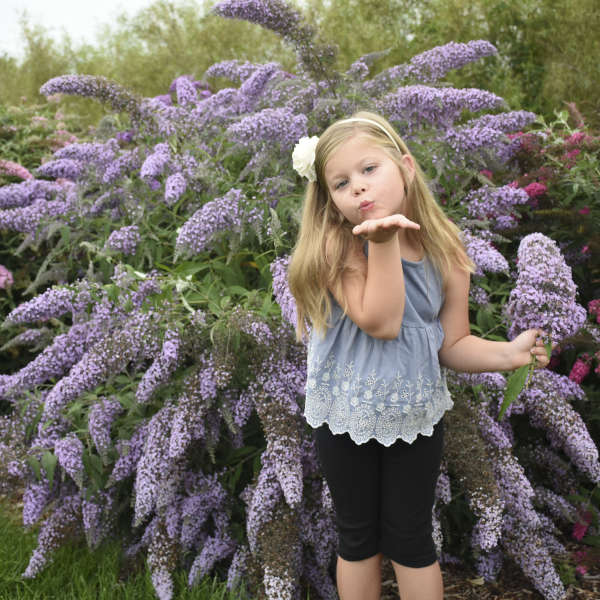 Buddleia aka Butterfly Bush is a floriferous summer-blooming shrub with colorful and fragrant flowers. Although Buddleia is no new-kid-on-the-block, there have been many new cultivars introduced recently. These newer varieties often have improved upon desired characteristics, and most are more suitably sized for today's smaller gardens. 'Grand Cascade' (photo 2) is a unique variety and one of my favorites! It has huge, light lavender flower panicles that are often longer than a foot and can be 4" thick. If you're unfamiliar with Buddleia, that's enormous! The flower panicles are so long, they cascade downward which gives the plant a unique weeping shape. It grows to be about 5-6 feet tall, 7-8 feet wide, and it is best to give them room to showcase those huge flowers and appreciate the cascading form.
In addition to great looks, Buddleia is a pollinator magnet and attracts bees, butterflies, and hummingbirds to the garden. This year we have a limited number of 3-gallon Buddleia 'Grand Cascade' in our sale. We are aiming to have more of these, and other stellar shrubs, in our plant sales in years to come. So, if you miss out this time, they will be back!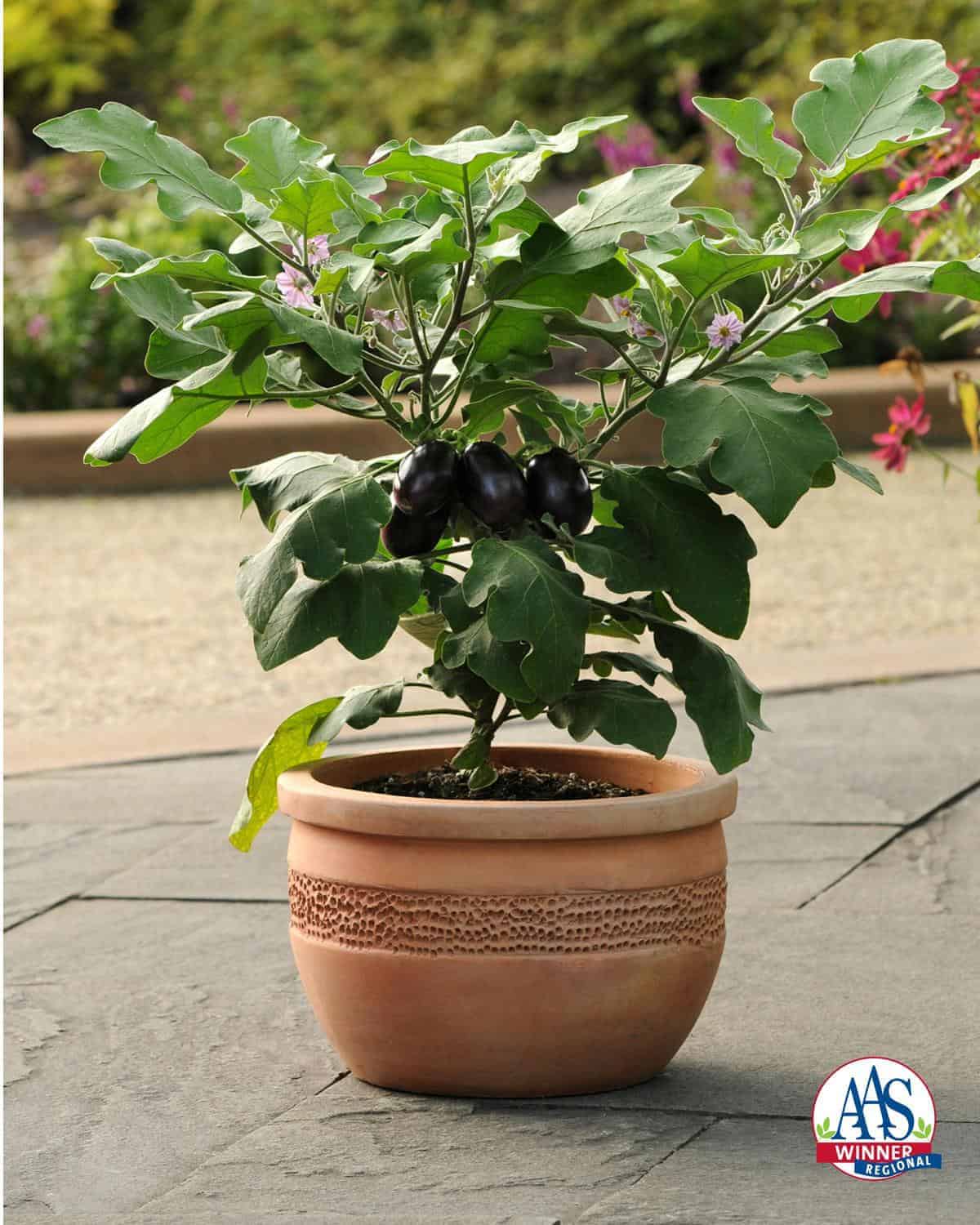 Dan:
For our upcoming spring plant sale, we will be growing many varieties of vegetables for you to try in your garden. But, I wanted to chat about a few smaller ones that could be grown on your deck, patio, or balcony. Patio Baby Eggplant (photo 3) is a short (up to 24" tall) plant, that produces small 2-3" long, dark purple fruits. You can harvest over 25 fruits per plant, and no staking is necessary. A couple of peppers to mention include Mini Bell Red Pepper (photo 4). It has tiny 1-2" fruits, that start green and mature to red. The fruits are very sweet when mature, and on 2' tall plants. Pot-A-Peno Pepper (photo 5) is a compact, 12-15" tall plant that produces normal-ish size jalapeno fruits. The variety is advertised that it can be planted in hanging baskets, but will do well in containers. The last one to discuss is Patio Snacker Cucumber (photo 6). It will do best in a larger container with a trellis because it will send out smaller vines. Normal size 8" fruits are continually produced if mature fruits are picked as they ripen.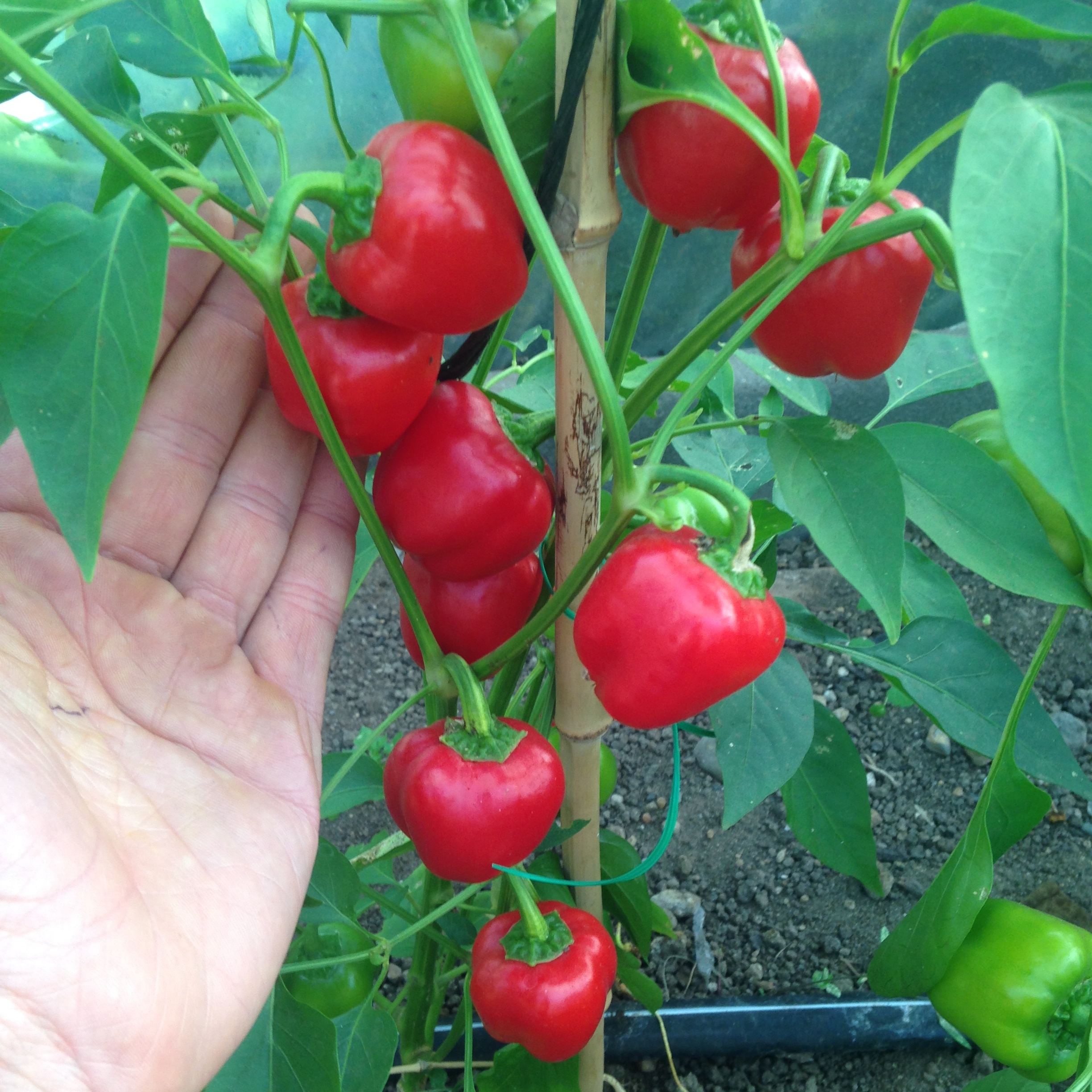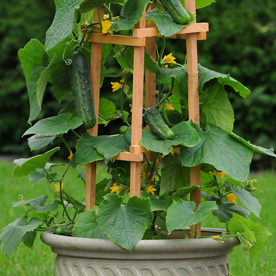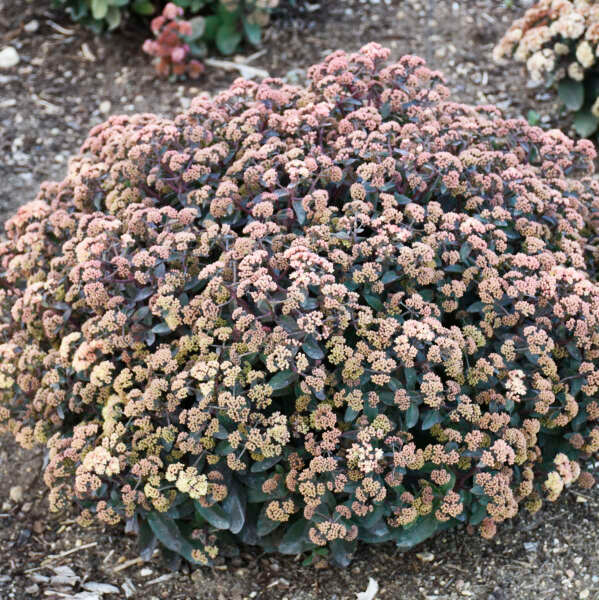 Bethany:
It may be tough for me to decide on what my favorite plant is for our upcoming plant sale. Luckily, I have found a great love for perennial succulents, and there is no shortage of these for the sale this year! Particularly, I have a great variety of sedums for sale, from seed-grown groundcovers to tall, upright, clumping cultivars. I particularly love sedums because of their drought tolerance, their ability to grow well in poor soil, and for their range of colors and textures that add pizzazz to the sunny, dry garden. Of note are Sedum 'Tiramisu' (photo 7), which sports longer, oblong leaves and changes colors throughout the season. It is also known to keep its shape throughout the season. We also received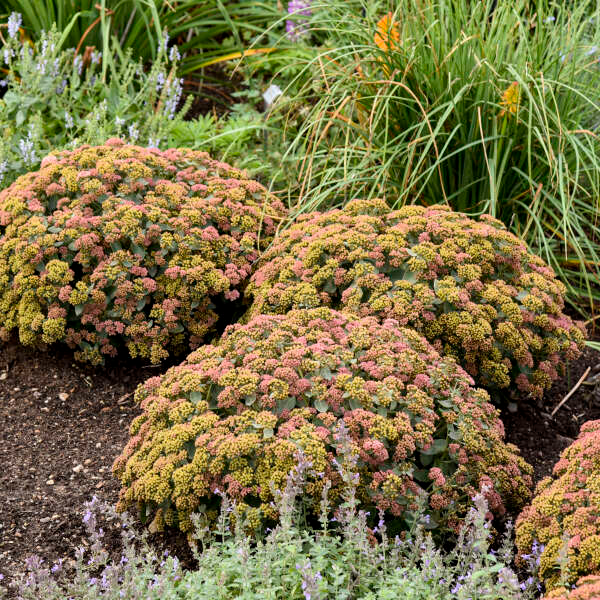 'Coraljade' (photo 8), which is in the same ROCK 'N GROW collection as 'Tiramisu'. I am particularly excited for this one, as the colors of the buds and flowers together create a mix of green and coral colors that are sure to contrast and bring out other colors in plants nearby. I will definitely be adding these into our perennial beds this year, and you should probably be adding these to yours, too! We have lots of other sedums available at our sale, so be sure to come by and check it out and look for our inventory list when it is available!