Sugar or no sugar in the classroom?
With the holiday's approaching, do sugar and other sweetened treats belong in the classroom?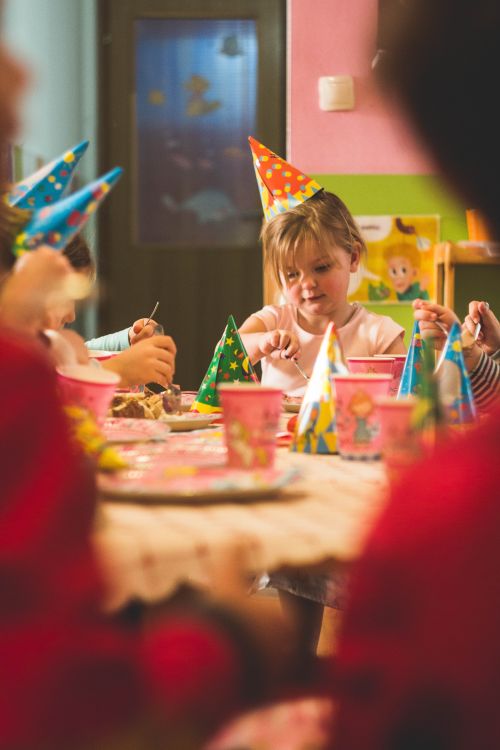 As the holiday season approaches, teachers and school administrators around the country are beginning to place restrictions and limitations on the types of foods that can be brought to classroom celebrations. Whether it be for birthday or holiday get-togethers, many teachers and administrators are trying to help students lead healthier lives by implementing these limits. Not everyone agrees however, that healthier celebrations are the best action to take to help decrease obesity. Some parents believe that minimal exposure to sweetened treats during the school day will not have an impact on the overall health of their children. But why does every celebration have to involve food as the focal point?
The United States Department of Agriculture's national recommendations include limiting parties to one per month and serving only healthy foods, offering non-food items in goody-bags and having party activities that do not involve food.
Local school districts in Michigan have even jumped on board with these recommendations by having a once a month dance party, extra recess and interactive programs to increase physical activity in the classroom. Teachers at schools with these programs have even reported that the students actually want to be involved in the physical activity more than eating a sweet treat. Another Michigan school purchased an "It's my Birthday Pin" for all students to wear on their special day. With these and similar programs, more schools are finding success with implementing healthier celebrations.
Alternatives to celebrating with food can include:
Having the opportunity to work with friends on a project
Lunch with the teacher or principle or sitting in a special chair (such as an exercise ball)
Having class outside or in a different location in the school building
Extra recess, gym or art time
Getting a "no homework" pass for a day
Allowing students to make deliveries to the office for the teacher
Listening to music while working
Dancing to favorite music in the classroom
Getting "free choice" time at the end of the day
At school, home and throughout the community, kids are offered food as a reward for good behavior. Often these foods have little or no nutritional value but are easy, inexpensive and can bring about short-term behavior changes. Offering food as rewards may also turn into an expectation the children may have when they act particular ways or during specific times of the year. Associations children make about unhealthy foods with behaviors and events can influence their food choices as they age. By offering non-food rewards, children may have fewer associations to unhealthy foods when they get older.
Michigan State University Extension offers nutrition education classes for youth in the school setting. Show Me Nutrition educates youth with age appropriate content on nutrition, food safety, physical activity, media influence and body image. Participants will receive handouts and content and will engage in activities to learn how to have a healthy lifestyle.