The Director's favorite plants from our trials
These three varieties really stood out this year!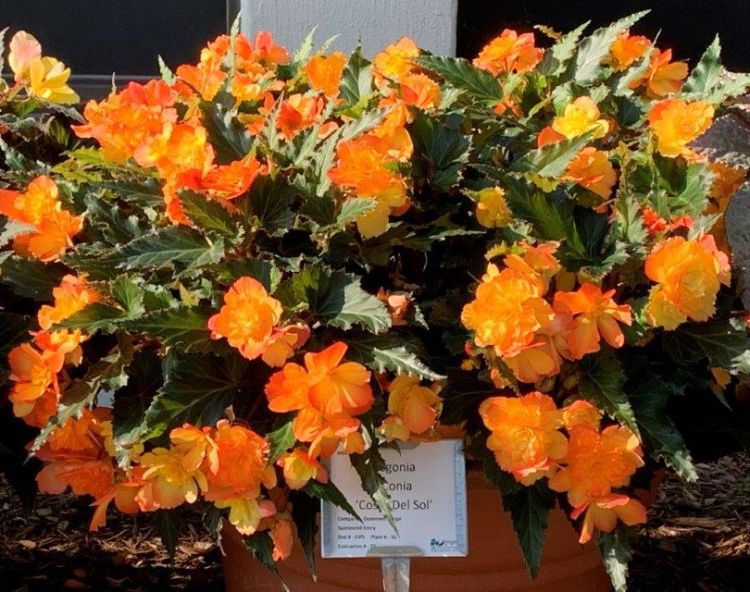 The Michigan Garden Plant Tour is a coordinated open house of leading young plant producers and our Trial Gardens. The Tour educates professional growers and industry professionals about plant selections and their garden performance. We had many breeders visit us during the Tour to see how their varieties were performing in our Trials. We evaluate their varieties every other week and give performance reports to the breeders throughout the summer. A few of my favorite varieties this summer are below.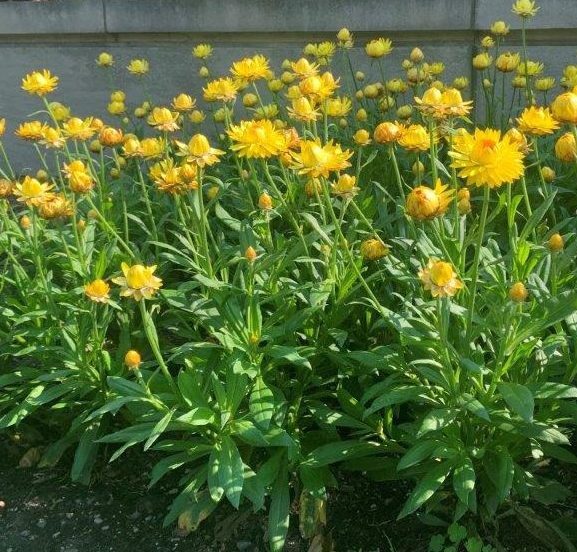 Begonia 'Costa Del Sol' from DummenOrange's Iconia series (pictured above). Of the five evaluation dates we've had so far, this one was a favorite for me on four of those dates. This variety has large blooms, is very tolerant of heat stress, and has a tight, compact habit. This particular flower color really pops against the foliage and often the flowers look fake because they are so perfect – with no blemishes evident.
Bracteantha 'Gold' from Suntory's Granvia series (pictured right). This cultivar has HUGE flowers that just stay and stay. Even the fading flowers have a beautiful orange sunset look to them. The flowers really looked perfect until late August where we finally had to start deadheading the spent ones.
Petunia 'Bubblegum' from Proven Winners' Supertunia Vista series (pictured right). This petunia has been in our trials for many years and is always a favorite because it is so vigorous with tons of flowers. Even in late August when a lot of our other petunias are fading out, this one is still very vigorous with so many flowers you hardly notice the foliage.