The benefits art therapy can have on mental and physical health
Art can be a versatile form of therapy that can help people of all ages.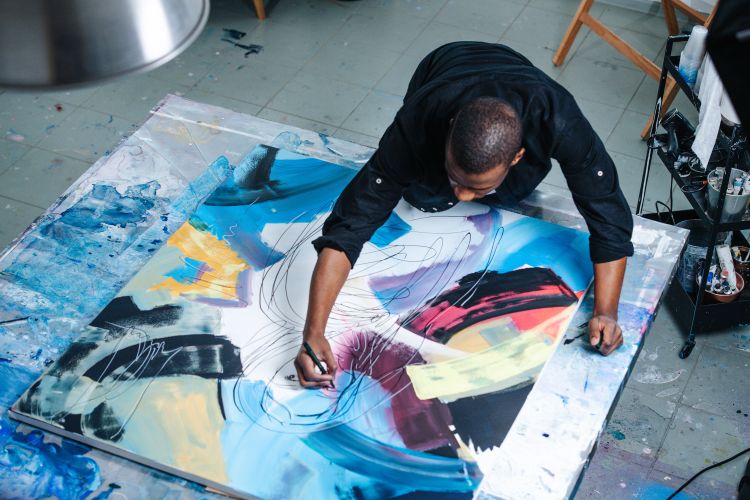 The therapeutic potential of art is vast and applicable to individuals of all age groups. Art therapy, formally established since the 1940s, serves as a means for clients to delve into their inner thoughts, feelings and experiences through creative expression. In fact, Mollaoglu and colleagues, in their book "Art Therapy with the Extent of Health Promotion," propose that art therapy should be integrated into health promotion efforts and the enhancement of recovery from illnesses.
Traditionally confined to mental health institutions, art therapy has now extended its reach to various community settings, including schools, shelters, nursing homes, residential treatment facilities and halfway houses. The advantages of art therapy are numerous and have been found to:
Alleviate pain symptoms.
Reduce stress.
Enhance quality of life among adult cancer patients.
Improve ability to cope with pain and other distressing symptoms in children with cancer.
Reduce stress and anxiety in children with asthma.
Stimulate mental function in older adults with dementia.
Diminish depression in Parkinson's patients.
A literature review on art therapy, published in Cureus, reveals that therapists frequently assign patients' freeform art expressions to help with discussions about the images and encourage introspection. When combined with talk therapy, art therapy aids individuals in managing intense emotions, fostering self-awareness and self-worth, and decreasing stress and anxiety. This therapeutic approach encompasses a wide range of creative expressions, such as dance, music, drawing, painting, coloring, sculpting and more.
As outlined in Maxine Borowsky Junge's book, "The History of Art Therapy", mental health professionals have utilized art therapy over the years, treating patients of all ages, including children, older adults, war veterans, prisoners and individuals with diagnosed mental disorders. By the 20th century, art therapy had gained recognition as a distinct field requiring certification and training in both art and therapy.
Cathy Malchiodi, author of The Art Therapy Sourcebook, suggests that art therapy may help people work through overpowering emotions, and trauma. This work in turn may help to increase a sense of well-being and personal insight by adopting a sense of creative expression to their daily lives.
Michigan State University Extension recognizes that overall human health encompasses many aspects, and positive health outcomes involve integrated mental, physical, social, emotional, and environmental approaches. Art therapy is one approach that has proven to benefit both mental and physical health.
In addition, if you are interested in learning more about ways Michigan State University Extension can help you be healthier, please check out some of our classes such as Stress Less with Mindfulness and RELAX: Alternatives to Anger. You can also visit our self-referral online form to learn more about or sign up for many other classes to improve your health.