Three AgBioResearch scientists land USDA grants to improve food safety
Three MSU AgBioResearch scientists landed grants totaling nearly $3 million from the USDA to work to improve food safety.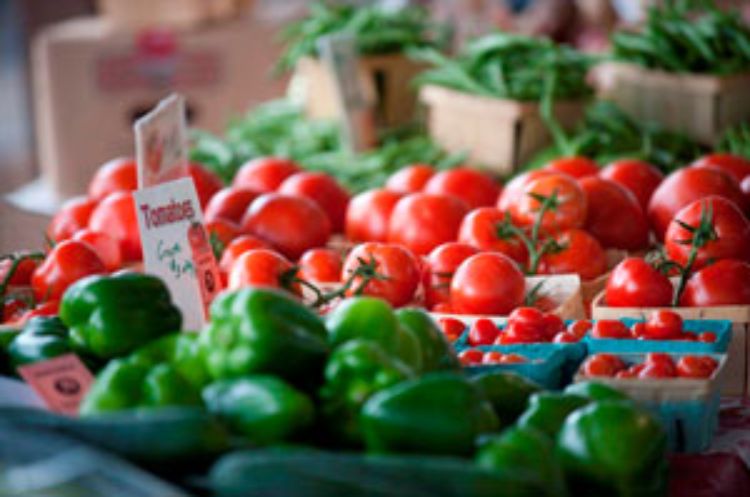 Three Michigan State University (MSU) AgBioResearch scientists landed grants totaling nearly $3 million from the U.S. Department of Agriculture (USDA) for work to improve food safety.
The grants were publicized as part of USDA Deputy Secretary Kathleen Merrigan's visit to MSU in December, during which she announced 17 grants totaling $10.4 million from the USDA's National Institute of Food and Agriculture to universities around the country.
"Michigan State has one of the largest and most-respected groups of food safety researchers in the country," said Ian Gray, vice president for research and graduate studies. "We recognize the global need for an integrated, systems-based approach to solving the problems of food-borne illness and believe that MSU should leverage its outstanding research advantage to take a leadership role in this arena."
The three AgBioResearch scientists receiving grant dollars are part of the recently created MSU Food Safety Group. This team comprises about 30 MSU researchers from more than 10 departments working with other universities around the world to improve food safety. The grant recipients are:
Elliot Ryser, professor of food science and human nutrition, who will use a $1.8 million grant to explore ways to reduce contamination by E. coli, salmonella and listeria during the processing, packaging and retail distribution of fresh fruits and vegetables. Ryser will work with colleagues from MSU, the International Food Protection Training Institute (Battle Creek), California Polytechnic State University, Rutgers University and Ohio State University to improve the microbial safety of cantaloupe, tomatoes and many other types of ready-to-eat, fresh-cut produce.
Les Bourquin, professor of food science and human nutrition, was awarded $543,000 to develop food safety education and training programs for the food industry. Many food-borne illness outbreaks are caused by food-handling errors by employees. This project will introduce standardized, competency-based processes modeled after internationally accepted criteria to reduce human error. Bourquin will work with colleagues from MSU, Ohio State University and the University of Maryland-Joint Institute for Food Safety and Applied Nutrition.
Brad Marks, professor of biosystems engineering, received nearly $543,000 to improve pasteurization methods for low-moisture food products. Salmonella is known to be extremely resistant to lethal treatments on foods such as almonds, wheat flour and peanut butter. Marks will work with colleagues from Washington State University to give the food industry sound scientific data, knowledge and tools to ensure effectiveness of measures to prevent outbreaks.
"With millions of Americans contracting foodborne illnesses each year, the USDA is committed to supporting research that improves the safety of our nation's food supply," Merrigan said. "Primarily, we expect that the research and education spurred by these grants will find solutions to some pressing food safety issues. Additionally, we want to help American consumers, restaurant employees and teachers put new food safety principles into practice. Ensuring the safety of food is a top priority for USDA, and we will continue to work with our public- and private-sector partners on developing solutions to decrease potential risks."