Virtual houseplant and succulent sale a success
But the MSU Horticulture Gardens still need support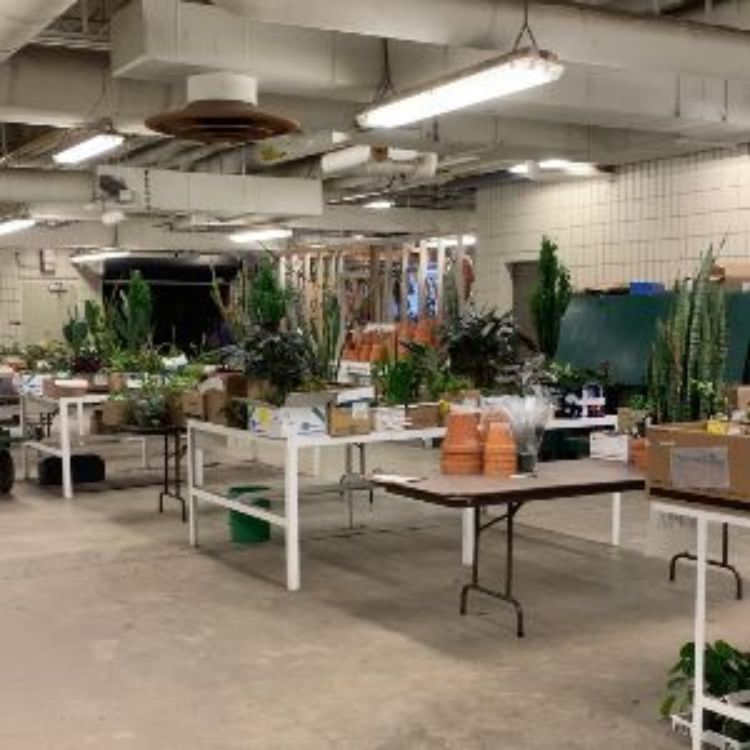 Our first attempt at a virtual/online version of our Houseplant and Succulent Sale was quite successful. This annual fall sale has been a welcome source of funding for the MSU Horticulture Gardens over the last five years. Unable to do the sale in-person this year, we turned to MSU's CashNet system to transition the sale online. Customers were able to place orders for over 300 varieties of cacti, succulents, and foliage plants. We received over 450 orders, which were picked during prearranged time slots over the course of 6 days. Without in-person shopping, we definitely missed out on a lot of impulse-buys (and only made about 2/3 of our normal amount), but we are still quite happy with the results.
You may not know, but the MSU Horticulture Gardens are largely self-funded, depending on gifts and donations, as well as fundraisers such as our spring, fall, and holiday plant sales, weddings, and other garden events like Garden Day and our Curious Gardener series. Unfortunately, nearly all of these income-generating events were cancelled this year (including 26 weddings!). As a result, we are having to furlough two of our five staff members this winter in the hopes of avoiding any further financial troubles.
The gardens provide a valuable "living laboratory" for our teaching staff and faculty, and our horticulture undergraduates. In addition, the value to our community is immeasurable. We are one of the largest destinations on MSU's campus for off-campus visitors. With many people out of work or working from home this summer and fall, we have seen more visitors to the gardens than ever, seeking emotional and spiritual healing…or just to walk the dog. We hope you see the value in our gardens as well, and help us in any way you can. Buy some plants at one of our plant sales, attend one of our events, donate, or consider including the gardens in your estate plans.