What food safety certification really means
Food safety certification is a requirement outlined in the Food Code. Learn more about what it means how to become certified.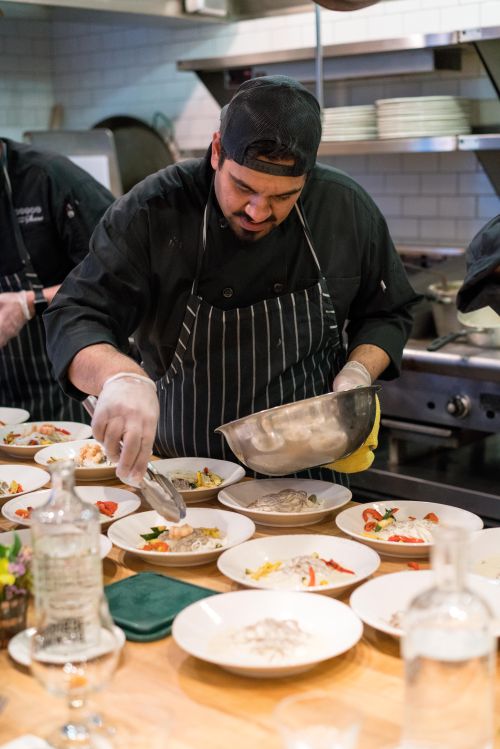 Have you ever gone to a restaurant or similar food service establishment and either been impressed by their food handling practices, or conversely been scared to consume the food? There are regulations for food safety surrounding food served to the public, but how these standards are enforced on a daily basis is truly up to the establishment. If you've ever had a foodborne illness before, you understand the importance of implementing these standards and making sure others do too!
How do we ensure that food handlers are using food safe practices?
The Food Code is a set of standards set forth by the federal government intended to provide guidance and regulations for safe food handling. The intentions of the Food Code are to ensure that food we are served is safe for consumption in an attempt to control the risk factors that contribute to foodborne illness. In order to ensure that food handlers are aware of these standards, it is mandated that the managers be trained in a food safety certification program, and overseen by regulatory authorities during inspections by the health department. Since inspections happen at a single moment, not on a daily basis, the practices for safe food handling needs to be monitored and enforced within the organization.
What does food safety certification mean?
Currently, the Food Code states that a person in charge of a foodservice operation become a certified food protection manager. This has been a standard for many years, but what recently changed was that there always needs to be one person certified in safe food handling onsite during hours of operation. This food safety training covers the details of the food code, such as the source of pathogens, the flow of food from purchasing to serving, cleaning and sanitizing and more.
ServSafe Certification
The National Restaurant Association has a certification program called ServSafe that is a well-recognized national certification program and is one of the food safety programs that Michigan State University Extension (MSU) provides. MSU Extension provides the ServSafe Manager and also the ServSafe Food Handler training sessions. The ServSafe Manager sessions are offered in either a one-day or two-day session. The one-day session is intended for people that are re-certifying, or who have a good base knowledge of the content already. The two-day session is intended for people whom are certifying for the first time. An exam is provided at the end of the session and a passing grade of 75 percent or higher is necessary for certification. The certification is the same for both the one-day class and two-day class, the difference is the degree of instruction.
The ServSafe Food Handler session does not provide the manager certification mandated under the Food Code's guidelines, however it is a great way to offer food safety training to those that handle food, but do not need to be certified as a manager. For more information, contact your local MSU Extension office, or visit our website.