Women are making a difference for the Packaging Building
The MSU School of Packaging is celebrating the first two alumnae who have made campaign gifts to the Packaging Building Renovation.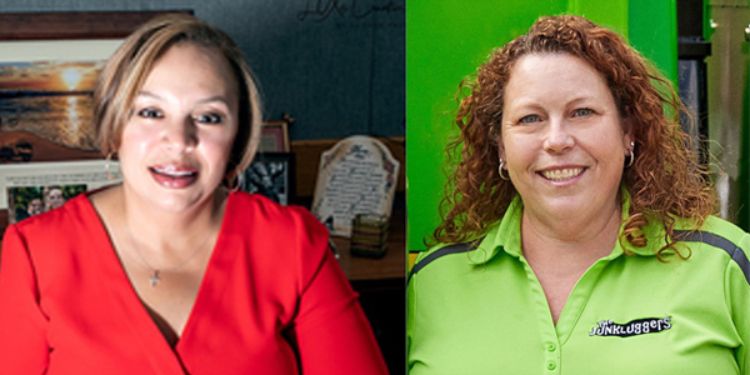 Michigan State University packaging alumnae Jessie Lewis and Gail Tavill have made the first two campaign gifts from women graduates to the MSU School of Packaging Building Renovation.
Campaign gifts from Lewis and Tavill will fund study space dedicated for graduate students in the School of Packaging building. This renovated space will facilitate collaboration and updated connectivity to support remote learning and graduate teaching assistants.
"I am proud to be contributing to the future development of packaging students and to be leading the efforts with other women is phenomenal," Lewis said. "The MSU School of Packaging is the top academic program in the country. We need leading-edge facilities to continue to maintain that level of eminence."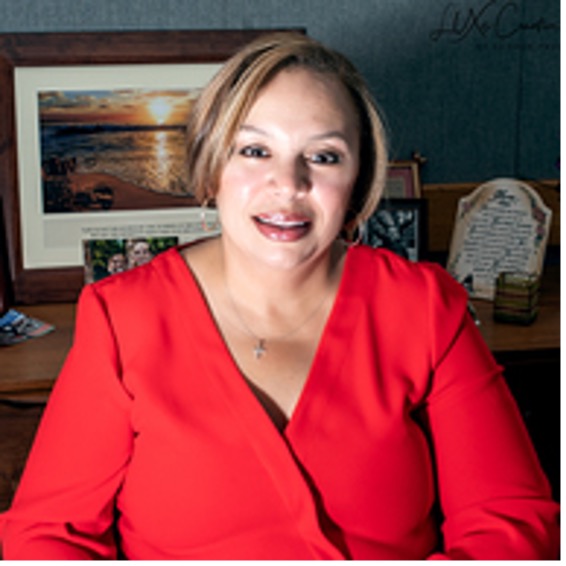 Jessie Lewis, '92 and '94 packaging, is the director of global procurement at IBM. Her career at IBM began 26 years ago as a packaging engineer. She held several positions moving into management roles while leading global, cross functional teams to create a leading-edge, global strategy.
Lewis is a longtime advocate for diversity, equity and inclusion and is a leader at IBM where she mentors other women and is involved with the company's Embrace Race programming. She encourages others to give in conjunction with the many charities she supports, and as such serves on the MSU New York City Women and Philanthropy Steering Committee. She believes we can all make a difference, big or small. One of her favorite quotes is by Muhammed Ali, "Service to others is the rent you pay for your room here on earth."
One of eight children and a first-generation college student, Lewis financed a majority of her education. She balanced school and work, many times working two jobs at once. To help current MSU students in financial need, Lewis' previous gift created the Layfield Lewis Endowed Scholarship for Packaging and Engineering Students. This fund provides scholarships to packaging and engineering students from Saginaw, Mich. while building and supporting a culture of diversity and inclusion in the School of Packaging. This scholarship endowment will continue to grow and support students in need for perpetuity.
Continuing the Spartan tradition, her son is currently a sophomore at MSU where they enjoy the family-like community and school spirit together. One of her favorite memories is bringing her three sons and four of her nephews to MSU basketball camp.
"I love the school spirit at MSU," Lewis said. "MSU community is family. Campus is one of my happy places."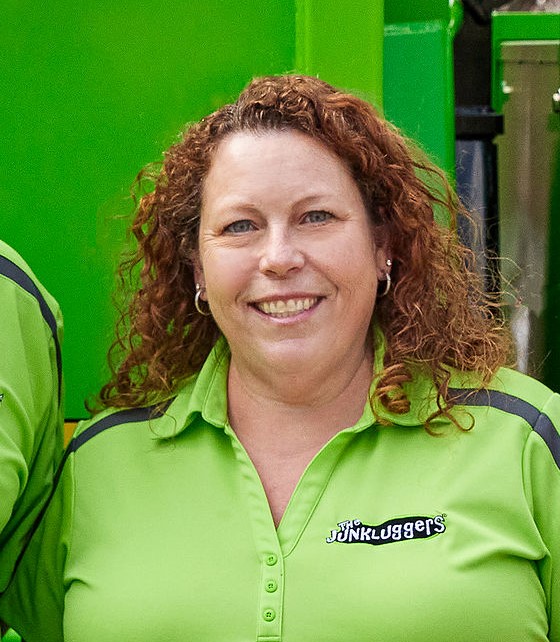 Gail Tavill, '90 packaging, has been engaged with the School of Packaging for many years as an ambassador, connector, founding member and past president of the MSU Alumni Club of Nebraska, past president and board member of the MSU Packaging Alumni Association, and philanthropic supporter. She previously created two endowed scholarships in the School of Packaging.
"I am very competitive and it's important to me that MSU remains the premier institution to educate students and prepare them for the workforce," Tavill said. "As someone who has recruited, hired, trained and mentored many MSU grads – as well as grads from other packaging schools – it has been a sense of pride for me to have the best and brightest consistently coming from my alma mater."
"I get back to campus as often as I can and visit the School of Packaging fairly frequently. Sadly, it really hasn't changed all that much since I was an undergrad – which was a LONG time ago! The building clearly needs modernization to catch up to how people work and learn, how they collaborate and get things done and to be able to evolve with technology for packaging design. Better facilities will attract and retain better talent in terms of both students and faculty."
Tavill began her career in food packaging with Kraft Foods, but her passion for sustainability led her to positions that focused on driving corporate sustainability initiatives. Her career at Conagra Brands spanned 18 years and three states. After serving as vice president of CSR and Sustainability, she left to become owner/president of Packaging and Food Systems Sustainability Consulting LLC, while holding another position as external relations manager at the Alliance to End Plastic Waste.
Most recently, Tavill has pursued an additional career dream as a business franchise owner with The Junkluggers of West Chicago Suburbs, a caring and eco-friendly alternative to conventional junk removal in the Chicago market, striving to donate and recycle unwanted items from both residential and commercial customers.
"My whole career has been based on breaking through male-dominated barriers and showing the power of women to get things done. I hope my gift provides some incentive for some of my friends and colleagues who may be riding the fence to climb aboard and give back as well," Tavill said.
The Packaging Building Renovation is a $7.5 million campaign to upgrade the facility. Last updated in 1986, the renovation of the packaging building will make it possible for MSU to remain a leader in the packaging field. Learn more about the Packaging Building Renovation.
"The MSU School of Packaging has been producing quality leaders like Gail and Jessie for many years now, but our facilities have lagged behind the needs of our students," said Matt Daum, School of Packaging director. "We want our building to support best in class student education, attract leading-edge packaging research, and be a gathering space that meets today's packaging industry standards. I couldn't be more pleased with this financial support from two of our leading alumnae. Thank you both for giving back and leading us forward."
The MSU School of Packaging was the first school of packaging in the United States and is the largest packaging program in the country. It is the only school that offers a Ph.D. program.
This article was published in In the Field, a yearly magazine produced by the College of Agriculture and Natural Resources at Michigan State University. To view past issues of In the Field, visit www.canr.msu.edu/inthefield. For more information, email Holly Whetstone, editor, at whetst11@msu.edu or call 517-355-0123.