Name Badges
Please see below for how to order your name badges online.
First click on this site https://msuebadge.buyproforma.com/#/
Enter your first name.
Enter your last name.
Enter your pronouns. This is optional. If you do not want to add your pronouns, this line will not appear on your name badge.
Enter the quantity of badges you want.
Click on "Add to Cart & Checkout".
Enter your customer information.
Enter your shipping address.
Enter your payment method (If you do not have a Pcard, ask your supervisor for one).
Submit your order. Your name badge should arrive in 7 business days.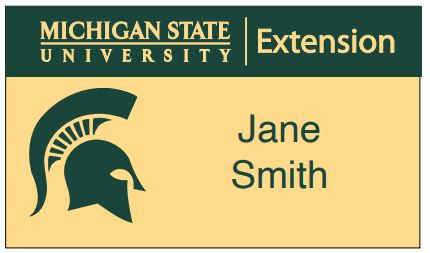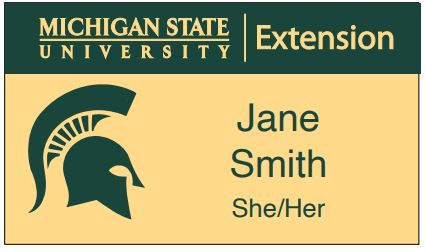 Please contact Fran Adelaja at adelajaf@msu.edu or Dave Szidik with Image Builders at David.Szidik@proforma.com with any questions you may have.