Teaching and Learning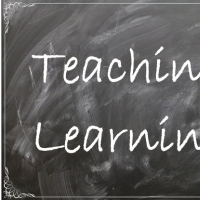 This is a growing collection of modules for MSU Extension employees who develop or deliver educational content.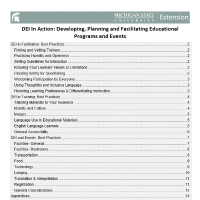 Three-part guide on using diversity, equity, and inclusion best practices when planning educational events, developing educational materials, and delivering programming.
FILE DOWNLOAD
Key Resources
Extension professionals are adult educators, guided by principles of adult learning and adept at using learning activities that actively involve participants in their learning, build on their expertise, and have immediate impact on their lives. Below are links to four documents that can help you make your programs more 'learningful.' Just because you're teaching doesn't mean they're learning!