Vance Baird
Quick links: Education Professional Experience Publications
Joined Department
July 1, 2009
Appointment
Professor and Chairperson
Education
Ph.D., Biology, University of Virginia, 1983
M.S., Botany, Miami University (Ohio), 1978
B.S., Botany and Plant Pathology, Oregon State University, 1976
Experience
Prior to joining MSU, Dr. Baird was on the faculty at Clemson University from 1989 to 2009. He taught a broad range of courses at the undergraduate and graduate levels and engaged stakeholders in numerous research and demonstration projects, most notably on environmental stress of horticultural crops as diverse as peaches and turfgrass. His research on genetic analysis of agricultural crops focuses on nuclear genome organization, gene expression and the molecular basis for tolerating environmental stress (e.g., drought, salinity, low temperatures and exogenous chemicals/herbicides). His research program was funded through extramural sources such as the USDA, US-AID, NSF, NATO and USGA. His work contributed to the development of a core molecular genetic map of the Prunus genome, and the creation of plant transformation vectors (based upon mechanisms other than antibiotic selection).
He has been an invited speaker at numerous symposia in the United States and abroad, and he has authored, co-authored or edited seven book chapters, a book on the cytoskeleton, more than 50 peer-reviewed publications, and over 30 proceedings and trade journal articles.
He has received numerous honors for his research and teaching during his more than 20-year career at Clemson, including being named an Alumni Distinguished Professor in 2006 and receiving the Award for Faculty Excellence from the Clemson University Board of Trustees in 2004, 2007 and 2008. He also received the Margaret Menzel award from the Botanical Society of America, the Ulysses P. Hedrick award from the American Pomological Society and the Outstanding Graduate Educator award from the American Society for Horticultural Science.
Selected Recent Publications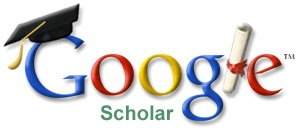 Baird, W.V., Y.B. Blume and S.M. Wick (2000) Microtubular and cytoskeletal mutants. Chapter 8 (pp. 159-191)
In
Plant Microtubules: Potential for Biotechnology (P. Nicks, ed.). Springer-Verlag, Berlin.
Neves, S., G. Swire-Clark, K. Hilu, and W.V. Baird (2005). Phylogeny of Eleusine (Poaceae: Chloridoideae) based on nuclear ITS and plastid trnT-trnF sequences. Mol. Phylogenet. Evol. 35: 395-419.
Horn R., Lecouls A.C., Callahan A., Dandekar A., Garay L., McCord P., Howad W., Chan H., Verde I., Main D., Jung S., Georgi L., Forrest S., Mook J., Zhebentyayeva T., Yeisoo Y., Hye Ran K., Jesudurai C., Sosinski B., Arus P., Baird V., Parfitt D., Reighard G., Scorza R., Tomkins J., Wing R., A.G. Abbott (2005). Candidate gene database and transcript map for peach, a model species for fruit trees. Theor. Appl. Genet. 110: 1419-28.
Blenda A.V., G.L. Reighard, W.V. Baird, and A.G. Abbott (2006). Simple sequence repeat markers for detecting sources of tolerance to PTSL syndrome in Prunus persica rootstocks. Euphytica 147:287-295.
Zhebentyayeva, T.N., R. Horn, J. Mook, A-C. Lecouls, L. L. Georgi, A.G. Abbott, G.L. Reighard, G. Swire-Clark and W.V. Baird (2006). A physical framework for the peach genome. Acta Hort. 713: 83-88.
Blenda A.V., W.P. Wechter, G.L., Reighard, W.V. Baird and A.G. Abbott (2006). Development and characterisation of diagnostic AFLP markers in Prunus persica for its response to peach tree short life syndrome. J. Hort. Sci. Biotech. 81: 281-288.
Weston, D.J., W.L. Bauerle, G.A. Swire-Clark, B.d. Moore, W.V. Baird (2007) Molecular characterization of Rubisco activase from thermally contrasting genotypes of Acer rubrum L. (Aceraceae). Am. J. Bot. 94:926-934.
Breviario, D., W.V. Baird, S. Sangoi, K. Hilu, P. Blumetti, and S. Giani (2007). High polymorphism and resolution in targeted fingerprinting with combined beta-tubulin introns. Molecular Breeding 20: 249-259.
Blenda, A.V., I. Verde, L.L. Georgi, G.L. Reighard, S.D. Forrest, M. Muñoz-Torres, W.V. Baird, A.G. Abbott (2007). Construction of a genetic linkage map and identification of molecular markers in peach rootstocks for response to peach tree short life syndrome. Tree Gen. Genomes 3: 341-350.
Polomski, B., W.V. Baird and P.D. McMillan (2008) Basic Botany - Chapter 3 (32 pp) in South Carolina Master Gardner Training Manual (B. Polomski, ed.)
Liu, Xi., G.L. Reighard, G.A. Swire-Clark and W.V. Baird (2008). Peach Rootstock Identification by DNA-fingerprinting with microsatellite (SSR) markers. Amer. Pom. Soc. 61: 162-166.
Zhebentyayeva, T.N., G. Swire-Clark, L.L. Georgi, L. Garay, S. Jung, S. Forrest, D. Main, B. Blackmon, J. Tomkins, W.V. Baird, G.L. Reighard, A.G. Abbott (2008). A framework physical map for peach, a model Rosaceae species. Tree Gen. Genomes 4: 745-746.
Blume, Y., V. Baird, A. Yemets and D. Breviario (eds.) (2008) The Plant Cytoskeleton: Genomic and Bioinformatic Tools for Biotechnology and Agriculture. NATO Advanced Research Workshop. Springer-Verlag.
Parris, K.J., T.G. Ranney, H.T. Knap, and W.V. Baird (2010). Ploidy levels, relative genome sizes and base pair composition in Magnolia. J. Amer. Soc. Hort. Sci. 135: 533-547.
Liu, Xiaoyu, G.L. Reighard, G.A. Swire-Clark and W.V. Baird (2012) Peach [Prunus persica (L.) Batsch] Rootstock Seedling Identification by DNA-Fingerprinting with Microsatellite (SSR) Markers. Acta Hort. 962:169-175.
Gogo, E.O., M. Saidi, J.M. Ochieng, T. Martin, W.V. Baird and M. Ngouajio (2014). Microclimate modification and insect pest exclusion using agronets improves pod yield and quality of French bean. HortSci. 49:1298–1304.
Martin, T., S. Simon, L. Parrott, F.A. Komlan, F. Vidogbena, A. Adegbidi, W.V. Baird, M. Saidi, M. Kasina, L.A. Wasilwa, S. Subramanian and M. Ngouajio (2015). Eco-friendly nets to improve vegetable production and quality in sub-Saharan Africa. Acta Hort: 1105: 221-227 (Proc. 29th IHC - 2014, Brisbane, Australia; Hale et al eds.).