Mollie Woods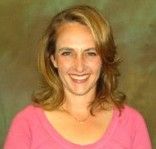 willi751@msu.edu
Telephone: 517-353-4380

Department of Agricultural, Food, and Resource Economics
Specialist
Rm 85, Morrill Hall of Agriculture
East Lansing, MI 48824-1039
Bio-Info
Mollie Woods worked with AFRE at Michigan State University from 2000 through March 2017. Among other assignemtns, she focused on the impacts of voluntary food safety practices on the structure of the North American strawberry industry. Her work also included outreach to Michigan produce industries, analysis of global retail and farm level trends for Michigan specific fruits, and the development of an educational series on the WTO for extension stakeholders interested in the global marketplace. In March 2017 she left MSU to become the Executive Director at Cherry Industry Administrative Board in Michigan.
Research and Outreach Interests
Behavior of produce markets
Global agricultural trade policy
Economics of food safety
Research Impact
Publications
All Publications (View all Wood's publications on Google Scholar sorted by year)
Selected Publications
Woods, Mollie and Suzanne Thornsbury. "Adoption of Good Agricultural Practices in NAFTA Fresh Strawberry Markets". Selected Poster, AAEA Annual Meeting, Montreal, Quebec, Canada. August 2003.
Thornsbury, Suzanne, Mollie Woods, and Lourdes Martinez . "Agricultural Trade and the World Trade Organization". Series educational modules published by the Center for International Business and Education Research (CIBER), East Lansing, Michigan. Available at www.ciber.msu.edu . April 2004.
Presentations