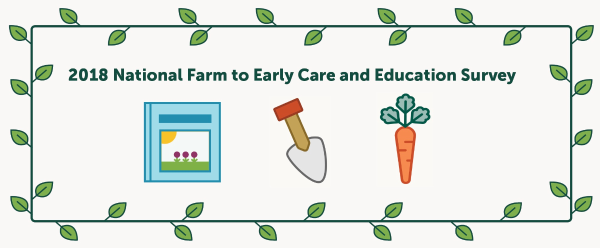 2018 National Farm to Early Care and Education Survey
September 11, 2018 - Author: Lacy Stephens, Meagan Shedd, Colleen Matts, James Laney
The National Farm to School Network (NFSN), in partnership with Michigan State University Center for Regional Food Systems, launched the 2018 National Farm to Early Care and Education Survey in the spring of 2018. We heard from 2,030 respondents serving 255,257 children in 46 states about current farm to ECE initiatives, including motivations for participation and challenges to starting or expanding farm to ECE practices, and barriers and needs for support for getting started with farm to ECE.
To lift up and celebrate these results and build awareness of farm to ECE, NFSN and MSU CRFS has developed an infographic and fact sheet that partners and supporters can use to start the conversation in their networks.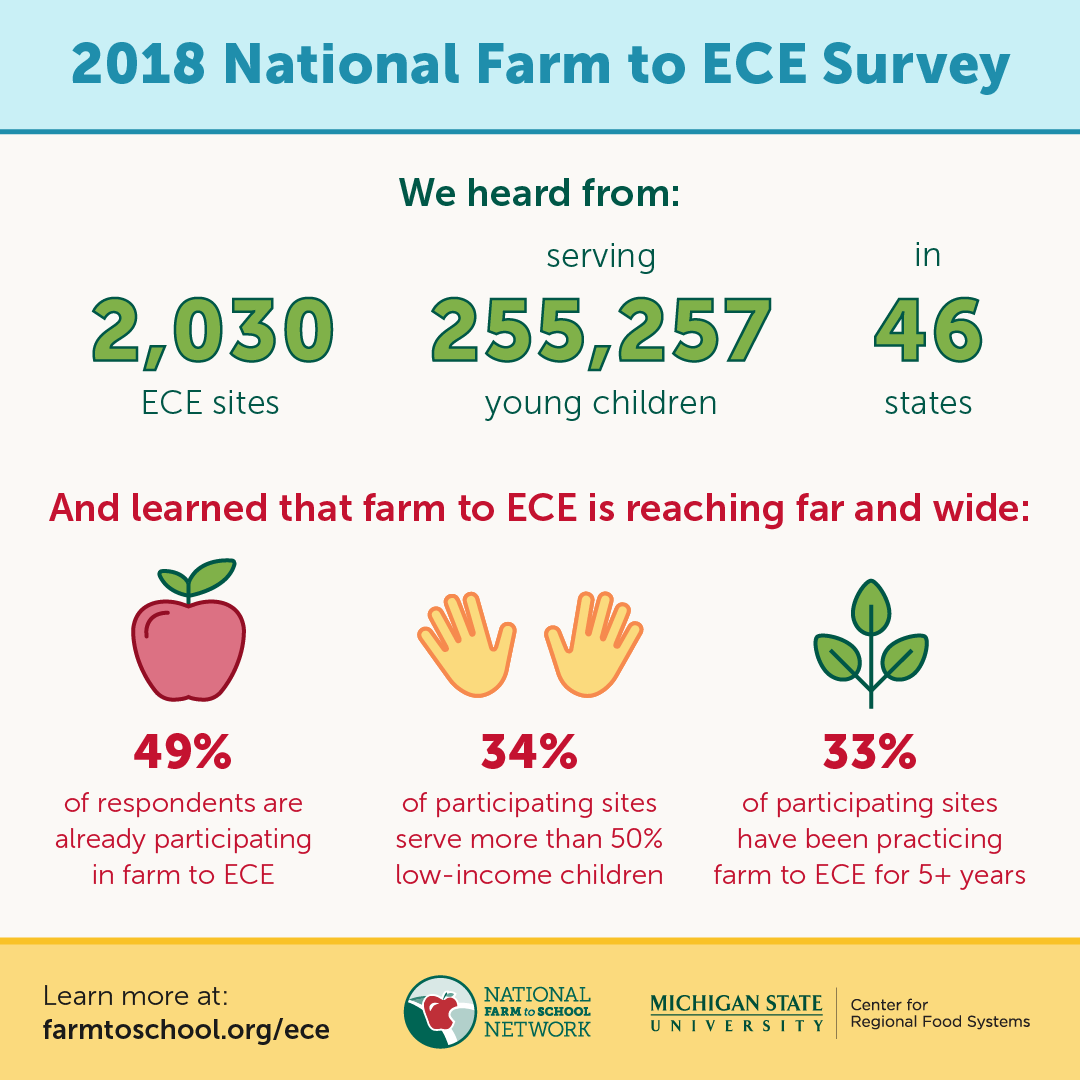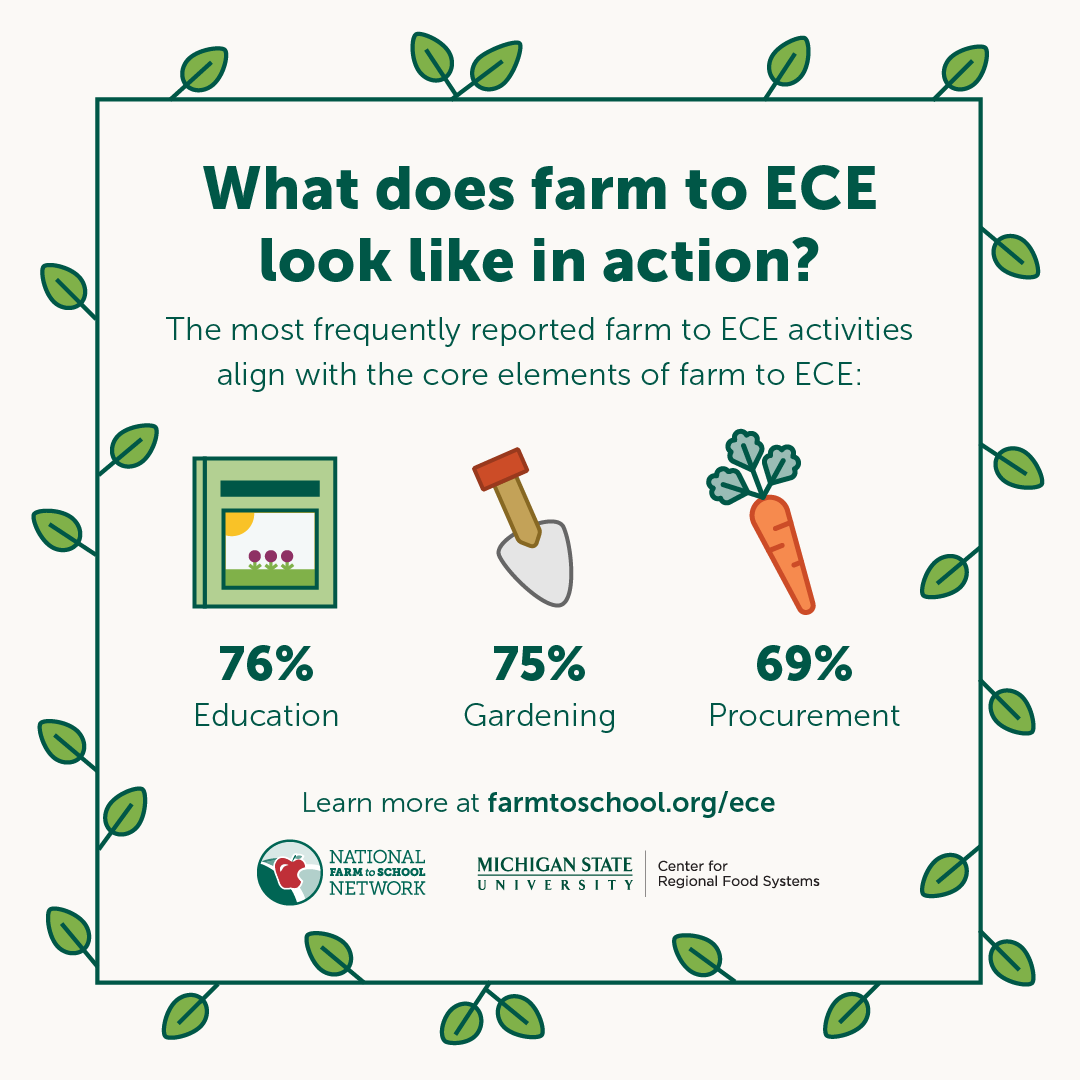 ---
Want to help spread the word? Check out this Sharing Toolkit, where you'll find suggested social media posts, graphics, and sample newsletter and blog text to make it easy to share the survey results and the benefits of farm to ECE.