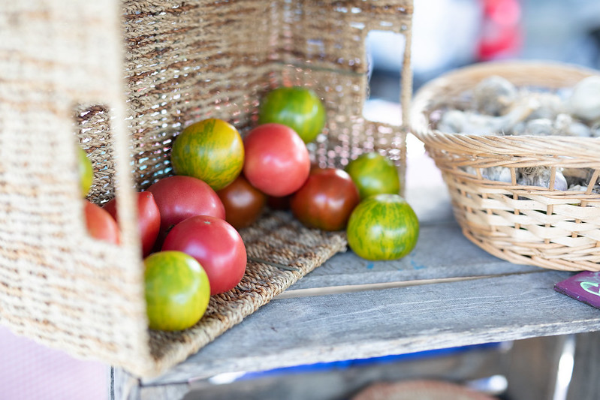 An Introduction to Incorporating Diversity, Equity, and Inclusion into Nutrition Incentive Program Research and Evaluation
February 9, 2021 - Author: Lindsay Mensch and Kolia Souza
Evaluation provides a process to improve how we develop and implement nutrition incentive programs. In particular, a commitment to diversity, equity, and inclusion (DEI) in evaluation can guide program improvement and organizational growth.
This paper overviews the role of a DEI lens in nutrition incentive program research and evaluation, along with an example and questions to consider for your program.
---
About The Nutrition Incentive Hub
The Nutrition Incentive Program Training, Technical Assistance, Evaluation, and Information (NTAE) Center is led by the Gretchen Swanson Center for Nutrition. In partnership with Fair Food Network, they created the Nutrition Incentive Hub, a coalition of partners to support this work, including the National Grocers Association Foundation, Farmers Market Coalition, Michigan Farmers Market Association, Ecology Center, Betty Irene Moore School of Nursing at UC Davis, Colorado School of Public Health, Ingredients Consulting, University of California San Francisco, and University of Michigan, among others. These partners are practitioners, retail experts, researchers, and evaluators from across the country bringing decades of experience and leadership in technical assistance, training, reporting, and evaluation. The Nutrition Incentive Hub is dedicated to building a community of practice to maximize program impact and ensure that all Americans have access to the healthy foods they need.
Suggested Citation
Mensch, L. & Souza, K. (2021, February). An introduction to incorporating diversity, equity, and inclusion into nutrition incentive program research and evaluation. GusNIP NTAE Center, Nutrition Incentive Hub. https://www.nutritionincentivehub.org
---
This work is supported by Gus Schumacher Nutrition Incentive Program grant no. 2019-70030-30415/project accession no. 1020863 from the USDA National Institute of Food and Agriculture.