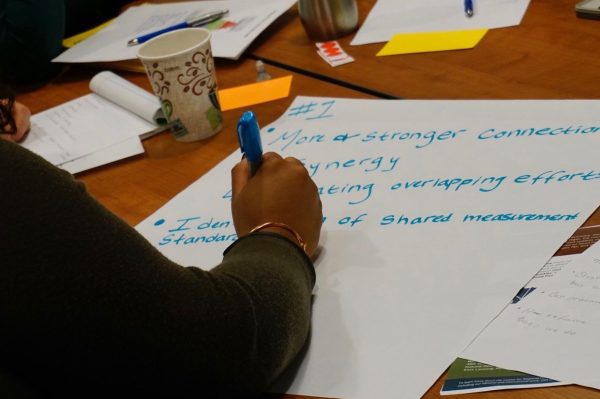 Are Michigan's Food Councils Changing Policy or Prepared to Do So?
DOWNLOAD
June 24, 2019 - Author: Lesli Hoey, Lilly Fink Shapiro, Liz Gensler, Megan Masson-Minock
The following report presents results of a survey of Michigan local food councils. The survey was based on the Johns Hopkins Food Policy Networks project's Get it Toolgether: Assessing Your Food Council's Ability to Do Policy Work. Fifteen Michigan local food councils completed the survey between October 18 and December 7, 2018.
The goals were to:
learn more about how Michigan food councils are working on – or aspire to work on – institutional or government food policy change,
gauge councils' policy advocacy efforts and impact in communities across Michigan, and
provide information on Michigan Local Food Council Network (MLFCN) member councils' interests and training needs.
A total of 53 people completed the Toolgether survey, representing 15 Michigan local food councils. These councils reported an average of 22 formal members, ranging from as few as seven to as many as 65. A majority of the councils appear to operate on less than $10,000 annually or have no funding. The most common priorities — noted by two thirds or more of all councils — include healthy food access, anti-hunger issues, food procurement, and economic development. Nearly half of respondents noted that their council has already facilitated the passage or enactment of at least one policy or regulation. The 15 councils combined also ranked high in terms of their advocacy preparation, or having goals, plans, and strategies for engaging in policy advocacy.
Suggested Citation
Hoey, L., Fink Shapiro, L., Gensler, L., & Masson-Minock, M. (2019). Are Michigan's Food Councils Changing Policy or Prepared to Do So? Michigan State University Center for Regional Food Systems. Retrieved from: http://foodsystems.msu.edu/resources/are-michigans-food-councils-changing-policy.
Download the file to read the full report.