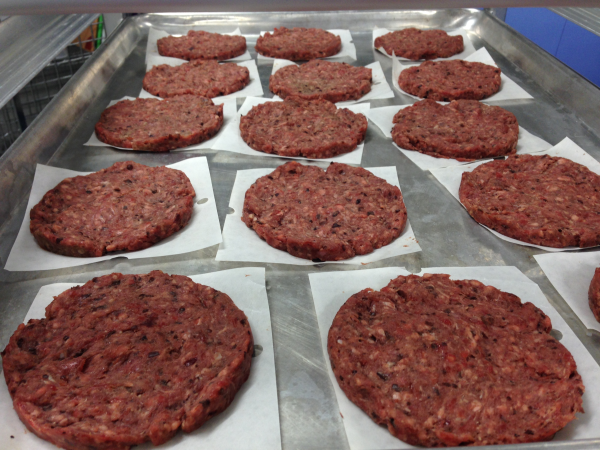 Blending Michigan Beans with Local Meat for Institutional Markets
DOWNLOAD
October 9, 2019 - Author: Noel Bielaczyc and Nick McCann
Blended meat and bean products are a potentially viable solution for small and mid-scale livestock producers and their meat processing partners looking to tap into a stable, high volume institutional market. In particular, the low cost and high protein content of meat and bean blended products could allow regional producers to successfully supply K-12 schools and meet Child Nutrition requirements.
Michigan is ranked first in the nation for black bean production, allowing the beef and bean burgers to be 99% Michigan sourced. Additionally, these blended meat products are specifically designed to be made in nearly any small, USDA-inspected meat plant without the need to invest in expensive, specialized processing equipment. This allows the beef and bean blended products to be marketed and made locally in both urban and rural communities across Michigan and ensures that institutional procurement dollars are kept local.
Meat and bean blended products are an opportunity for institutions to improve protein sourcing and generate local economic impact while reducing overall meat consumption in line with institutions' health and environmental goals.
Suggested Citation
Bielaczyc, N., & McCann, N. (2019). Blending Michigan Beans with Local Meat for Institutional Markets. Michigan State University Center for Regional Food Systems. Retrieved from https://foodsystems.msu.edu/resources/blending-michigan-beans-and-meat.
Download the file to learn more about the advantages of beans in blended meat products, from cost and nutrition to economic impact!