Celebrate Week of the Young Child with Farm to ECE (April 1-7)
March 27, 2023 - Author: Meagan K. Shedd, PhD with contributions from Melanie Wong, MA, RDN of Groundwork Center for Resilient Communities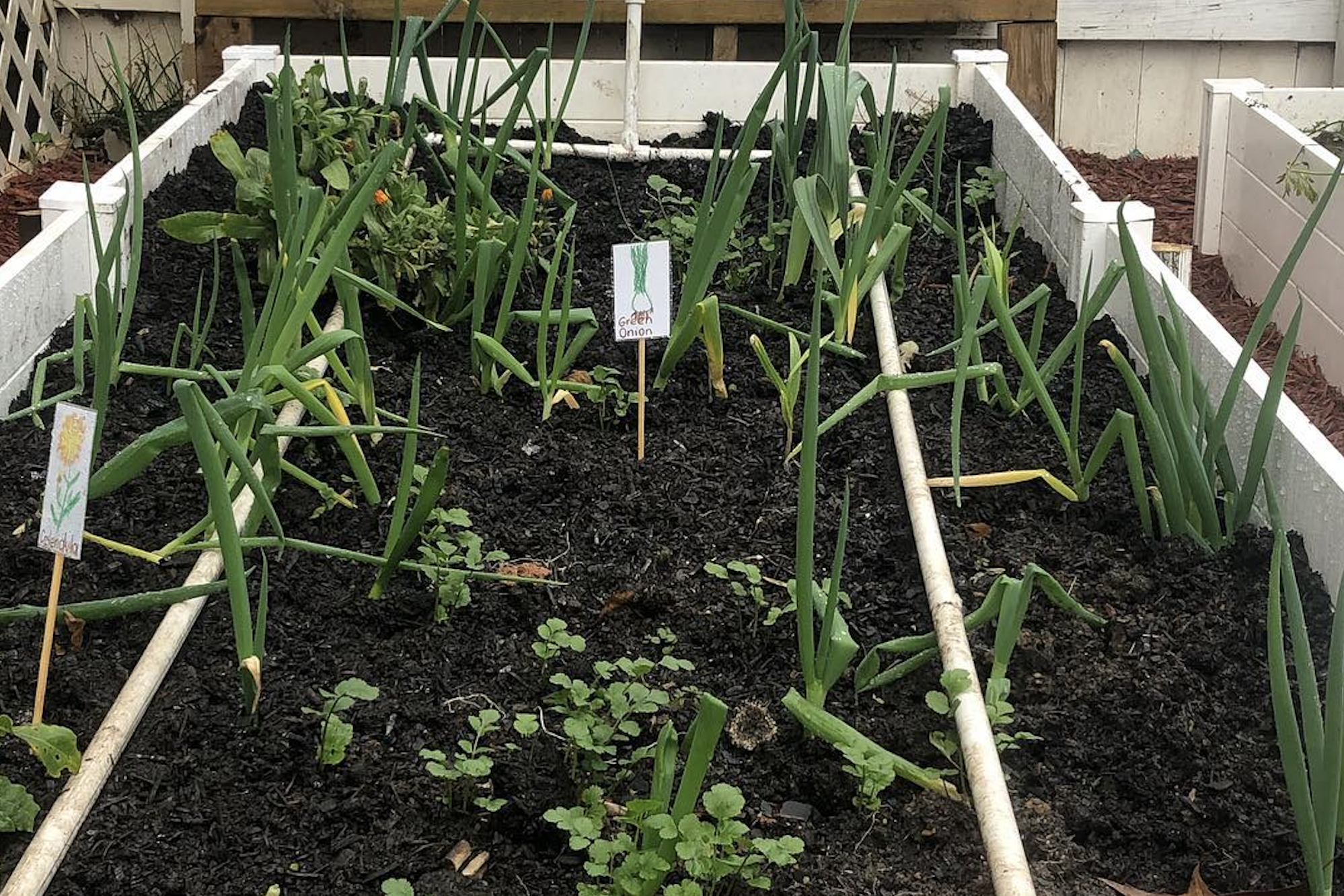 The first week of April (April 1-7) is recognized as the Week of the Young Child by the National Association for the Education of Young Children (NAEYC).  NAEYC not only offers resources and a toolkit for celebrating young children and those who support their development, at MSU Center for Regional Food Systems and the Michigan Farm to ECE Network we want to share a variety of ways you can integrate farm to ECE activities. 
Farm to ECE consists of activities or strategies that support young children's learning, growth and development, and overall health and well-being through the purchase and serving of local food, gardening activities, and food, nutrition and agricultural education. Many early childhood educators engage in these activities on a regular basis, and the Week of the Young Child can be a great time to celebrate both farm to ECE and early learning throughout the week using the daily themes:
Music Monday
Sing along with young children with some farm favorites, including "The Farmer in the Dell" or "The Animals on the Farm" (sung to the tune of the Wheels on the Bus)
Before you start you can also ask children to share what animals they might see on a farm and the sounds the animals might make or use the lyrics below:
The ducks on the farm say, "Quack, quack, quack."
The mice on the farm say, "Squeak, squeak, squeak."
The chickens on the farm say, "Cluck, cluck, cluck."
"Quack. Squeak. Cluck." 
The pigs on the farm say, "Oink, oink, oink."
The goats on the farm say, "Meh, meh, meh."
The sheep on the farm say, "Baa, baa, baa."
"Oink. Meh. Baa."
The horses on the farm say, "Neigh, neigh, neigh."
The cows on the farm say, "Moo, moo, moo."
The roosters on the farm say, "Cock-a-doodle-doo."
"Neigh. Moo. Cock-a-doodle-doo."
"Neigh. Moo. Cock-a-doodle-doo."
(https://empoweredparents.co/farm-songs-for-preschool/)
Tasty

Tuesday
Tasty Tuesday is a great opportunity to invite children to help prepare a new food for snack. Reading recipes together can help develop literacy and math skills as well as foster their ability to collaborate.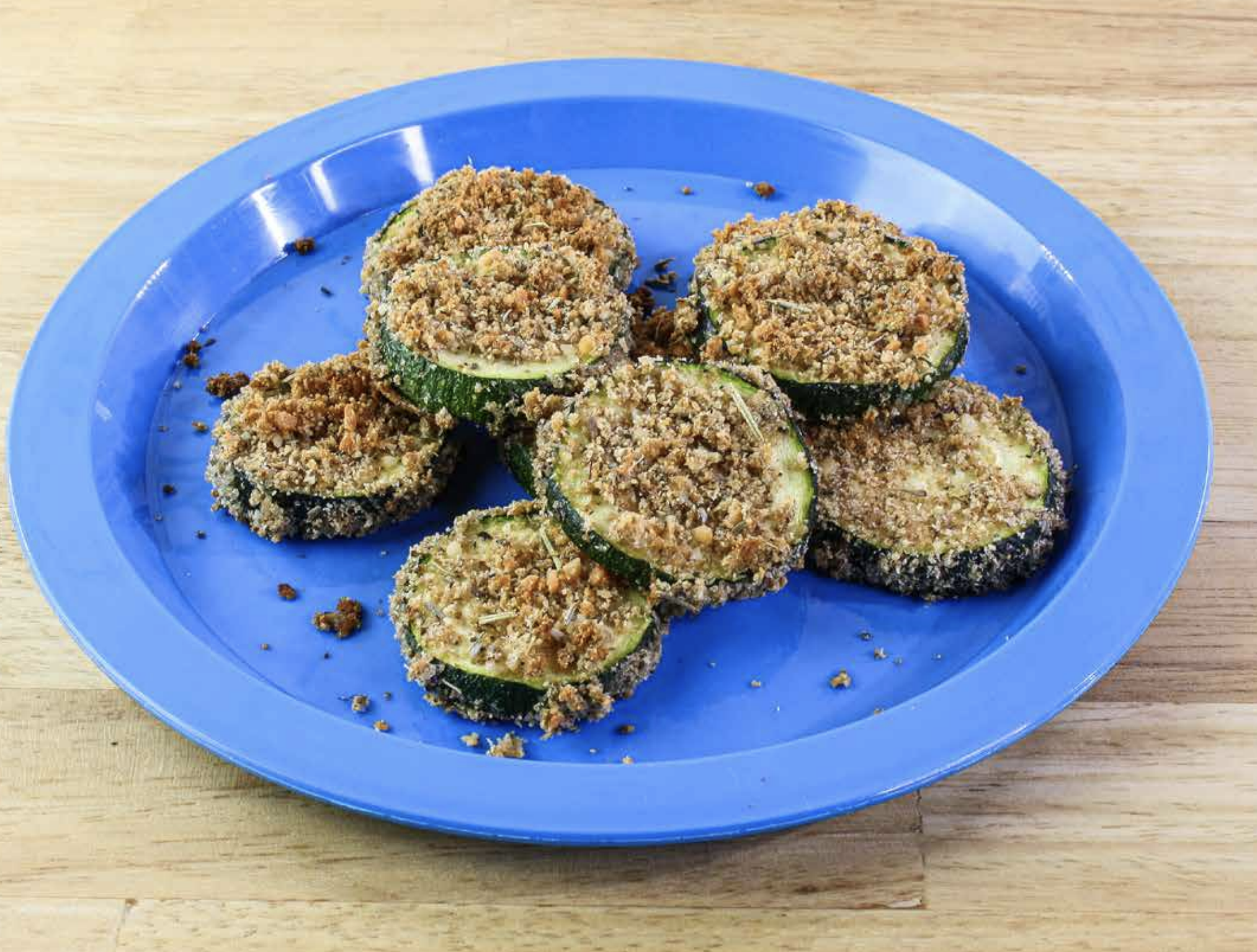 We like simple recipes with a handful of ingredients, like this one for Parmesan Zucchini Chips from the Child Nutrition Recipe Box which also includes Child and Adult Care Food Program (CACFP) crediting information. 
Children can help with:
Washing of vegetables

Cutting with child-safe knives

Dipping the zucchini in the breadcrumb mixture, and 

Placing them on the baking sheet.
So many of our providers loved the Sprouting in Winter: Indoor Gardening for Beginners workshop. You may also enjoy this article from Teaching Young Children using about growing microgreens using project based learning too!
Work Together Wednesday
There are so many ways farm to ECE encourages children to work together. The ways in which farm to ECE can support collaboration are endless, including sharing cooking utensils; preparing a recipe; waiting a turn in the garden to harvest, weed, or use a shovel; or collaborating with a peer during a learning activity to measure how much a plant has grown; discover the difference between a weed and the vegetable plant; or learn more about how food is grown. For Work Together Wednesday, try the following:
If you have a garden, ask children to help list

all of

the different fruits and vegetables they would like to try to grow this year.

Ask them to pick their "top 10" (or however many your garden can hold). 

Offer seed catalogs and let the children work together to find different seed packets they would like for a garden (this can be used in combination with the above activity or as a separate idea).

Put together a box of items that could be used to set up a farmers' market or farm stand in the dramatic play area. Invite the children to help set up the stand and make decisions about where the items should go. 

Make a salad together.

Before you start, list

all of

the preparation steps and ask for volunteers (or ask individuals) for each of the steps identified.

 
Artsy Thursday
Blending art and farm to ECE offers unlimited opportunities! It is important to consider food security and how we use food in art activities. One way to do this is to be especially careful that any food used as a "model" is carefully observed and then washed prior to eating, or that only non-edible parts of fruits and vegetables are used, such as the tops of carrots or apple cores for painting. Some more specific ideas might include:
Read books that center fruits and vegetables as art, such as "How Are You Peeling? Foods with Moods" by Saxton

Freymann

and Joost

Elffers

or "Eating the Alphabet" by Lois Ehlert. Children can then try to draw or

paint  fruits

or vegetables with colored pencils or watercolor paints.

Paint the plants. As you grow seedlings or other plants indoors, they can serve as "models" for children in the art area. Place them in a safe and secure place for viewing where they can all see them and have them paint what they see.
Family Friday
Farm to ECE activities are a great way to involve families in a variety of ways. Family involvement can be quick, easy, and free. Try some of the following ideas to involve families in Week of the Young Children for Family Friday using farm to ECE:
Ask families to vote for their favorite fruit or vegetable at sign in and tally the results with the children to share at the end of the day on Friday. Letting families know the vote will be happening on Thursday so they can talk about it with their children before Friday drop-off can help with a smoother process too

Ask for favorite recipes from families that you can compile and share. If you can add them to the menu,

even

better!

If you are wanting to try the microgreens activity mentioned earlier under "Tasty Tuesday," ask for donations of washed milk jugs that can be upcycled for growing the microgreens. 

Offer a list of local farms or farmers' markets where families can buy locally grown fruits and vegetables. If you buy from those farms or markets, make a note on your menu to let families know that you are supporting local food too! 
The Week of the Young Child is a great opportunity to share the importance of early childhood education and farm to ECE. So often, early care and education providers are already engaging in farm to ECE activities but may not identify them as such. It is especially important to acknowledge how farm to ECE is integrated into the things we do every day as educators as we continue to increase awareness for farm to ECE.