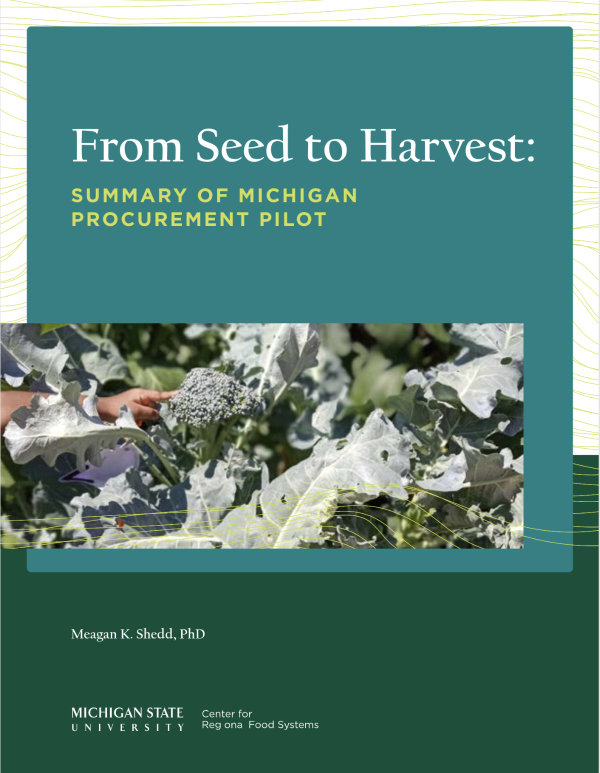 From Seed to Harvest: Summary of Michigan Procurement Pilot
DOWNLOAD
November 23, 2022 - Author: Meagan Shedd
Through funding from the W.K. Kellogg Foundation, the MSU Center for Regional Food Systems supported a procurement pilot to help Early Care and Education (ECE) providers obtain locally-grown food from a variety of sources, as well as encourage providers to self-assess their experience in the program. Pre- and post-assessments distributed to the 33 participating sites gauged the impact and satisfaction in the four-year pilot program.
The results shared in this report show that the three core elements of Farm to ECE, increasing healthy local food access; providing gardening opportunities; and offering nutrition and agricultural education, are supportive; not exclusive, in the implementation.
This resource can be used to inform future Farm to ECE practices for providers, coaching and professional development for organizations, and evaluation efforts in Michigan and other states.