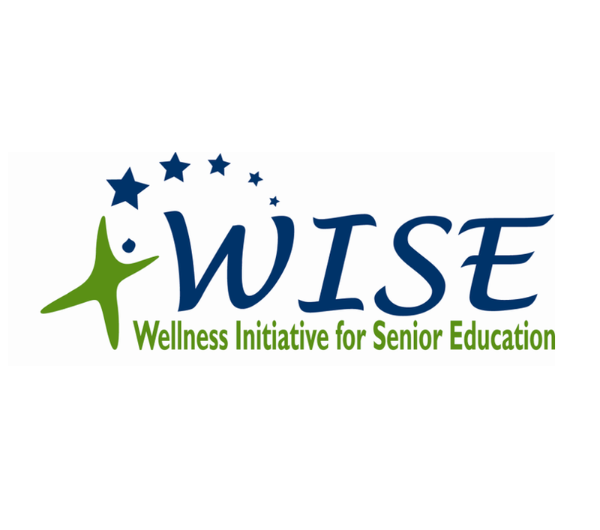 Wellness Initiative for Senior Education (WISE) Program
September 17, 2021
Wellness Initiative for Senior Education (WISE)
The Wellness Initiative for Senior Education (WISE) Program celebrates healthy aging and educates older adults on a variety of topics including safe medication use, communicating effectively with healthcare providers and strategies for healthy living. WISE is a national program, developed by NJPN that has been grant funded in Sussex County since 2013.
Learn about the aging process and how to make healthy lifestyle choices

Celebrate this exciting stage of life and all the benefits that come with it

Discuss risk factors and behaviors older adults should avoid to stay healthy

Examine how alcohol, prescription medications and over-the-counter medications affect seniors differently and how they can avoid problems

Learn how to use simple tools to help you feel more empowered about your health and the healthcare you receive
The six-lesson curriculum is facilitated by a trained leader once per week over a six-week period. Each lesson is about two hours in length. The content is organized in a manner to promote the understanding and value of generational diversity in a format that excites and energizes participants to share what they have learned with family, friends, and peers.

WISE Curriculum Overview:
Session 1: Understanding the Changes Associated with Aging
What does it mean to age well? During this session, we'll discuss different aspects of aging and wellness.
Session 2: Aging Sensitivity
What does it mean to age in our larger society and for each of us personally? During this session, we'll review the physical aspects of wellness and aging and share insights on our perspectives of growing older.
Session 3: Valuing Cultural and Generational Diversity
During this session, we'll explore ways in which we each have diverse sets of knowledge and perspectives. We'll share appreciation for generational and cultural experiences.
Session 4: Medication & the Older Adult
How can we ensure safe medication use and prevent misuse? This session will review different strategies for managing medications and communication with healthcare providers effectively.
Session 5: Substance Misuse, Addiction, and Older Adults
Substance misuse and addiction impact many individuals, families and communities. Learn how to identify alcohol and drug misuse and how to help a loved one.
Session 6: An Enhanced Quality of Life
How can we enhance our quality of life as we grow older? This session will review strategies for healthy lifestyles, stress triggers, and living well with our personal.

---
For more information or to schedule a program at your organization,
contact Liz (Josaitis) Williams at josaitis@msu.edu.