Jennifer Ekstrom
Specialist, Academic Advisor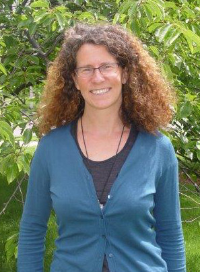 ekstrom@msu.edu
Telephone: 517-353-3317

---
Location:
G. M. Trout FSHN Building, 469 Wilson Rd, Rm 106F, MSU, East Lansing, MI 48824
---
Department of Food Science and Human Nutrition

---
Instruction:
HNF 260 – Principles of Human Nutrition
Advising:
Academic advisor for students in the Nutritional Sciences undergraduate major.
Available to:
Provide information on the major including degree requirements and career possibilities;
Advise on course selection, scheduling and sequencing;
Assist with enrollment concerns;
Explain academic policies and procedures related to dropping, repeating, withdrawing, transferring courses and academic standing;
Advise and suggest resources related to tutoring, career planning, counseling, service learning, student organizations, Study Abroad, internships, professional and graduate schools, and job search.
I am also available to Michigan State University students who are considering switching to Nutritional Sciences and for prospective incoming freshmen or transfer students who wish to learn more about the Nutritional Sciences program at MSU.
Nutritional Sciences is an ideal pre-med, pre-professional major with a core of rigorous science classes and a focus on human health and nutrition.
MSU students: Reserve an advising appointment with Dr. Ekstrom via the online Student Success Dashboard.
Background:
My professional experience includes teaching and advising in nutrition and in the biological sciences. I also have a background in biomedical research (in medical school and basic science departments) as well as experience in large pharmaceutical and medical diagnostics companies and in a biotech startup.
Research Interests:
My previous research work has focused on structural biology, structure-based drug design, and enzyme function with applications to cancer, diabetes, and third-world diseases.
Publications:
"The Crystal Structure of Human S-Adenosylmethionine Decarboxylase at 2.25 Å Resolution Reveals a Novel Fold" J. L. Ekstrom, I. I. Mathews, B. A. Stanley, A. E. Pegg and S. E. Ealick (1999) Structure, 7, 583-595 (cover article).
"Human Liver Glycogen Phosphorylase Inhibitors Bind at a New Allosteric Site" V. L. Rath, M. A. Ammirati, D. E. Danley, J. L. Ekstrom, E. M. Gibbs, T. R. Hynes, A. M. Mathiowetz, R. K. McPherson, T.V. Olson, J. L. Treadway and D. J. Hoover (2000) Chemistry & Biology, 7, 677-682 (cover article).
"Structure of a Human S-Adenosylmethionine Decarboxylase Self-Processing Ester Intermediate and Mechanism of Putrescine Stimulation of Processing as Revealed by the H243A Mutant" J. L. Ekstrom, W. D. Tolbert, H. Xiong, A. E. Pegg and S. E. Ealick (2001) Biochemistry, 40, 9495-9504.
"The Structural Basis for Substrate Specificity and Inhibition of Human S-Adenosylmethionine Decarboxylase" W. D. Tolbert, J. L. Ekstrom, I. I. Mathews, J. A. Secrist III, P. Kapoor, A. E. Pegg and S. E. Ealick (2001) Biochemistry, 40, 9484-9494.
"Structure-Activity Analysis of the Purine-Binding Site of Human Liver Glycogen Phosphorylase" J. L. Ekstrom, T. A. Pauly, M.D. Carty, W.C. Soeller, J. Culp, D. E. Danley, D. J. Hoover, J. L. Treadway, E. M. Gibbs, Y. S. N. Day, D.G. Myszka and V. L. Rath (2002) Chemistry and Biology, 9, 915-924.
"Monomeric S-Adenosylmethionine Decarboxylase from Plants Provides an Alternative to Putrescine Stimulation" E.M. Bennett, J. L. Ekstrom, A. E. Pegg and S. E. Ealick (2002) Biochemistry, 41, 14509-14517.
"Mechanism of Human S-adenosylmethionine Decarboxylase Proenzyme Processing as Revealed by the Structure of the S68A Mutant" W.D. Tolbert, Y. Zhang, S.E. Cottet, E.M. Bennett, J. L. Ekstrom, A. E. Pegg and S. E. Ealick, (2003) Biochemistry, 42, 2386-2395.
"X-ray crystallographic and kinetic studies of human sorbitol dehydrogenase" T. A. Pauly, J. L. Ekstrom, D. A. Beebe, B. Chrunyk, D. Cunningham, M. Griffor, A. Kamath, S. E. Lee, R. Madura, D. Mcguire, T. Subashi, D. Wasilko, P. Watts, B. L. Mylari, P. J. Oates, P. D. Adams and V. L. Rath, (2003) Structure, 11, 1071-1085.
"Contributions of Amino-Acid Side Chains to the Kinetics and Thermodynamics of the Bivalent Binding of Protein L to the Ig κ Light Chain". H. G. Svensson, W.J. Wedemeyer, J. L. Ekstrom, D. R. Callender T. Kortemme, D. E. Kim, U. Sjöbring and D. Baker (2004), Biochemistry. 43, 2445-2457.
"Antibody mimics based on humanfibronectin type three domain engineered for thermostability and high affinity binding to vascular endothelial growth factor receptor two". M. H. Parker, Y. Chen, F. Danehy, K. Dufu, J. Ekstrom, E. Getmanova, J. Gokemeijer, L. Xu, and D. Lipovsek. (2005) Protein Engineering, Design & Selection, 18, 435-444.