Course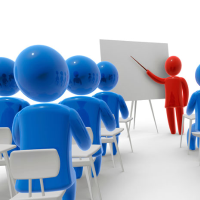 This is a demonstration of a course which has all fields filled in. This is the summary field.
Usage
Use Course when you're adding content that takes the form of a course but is not related to a major or in pursuit of an MSU degree, a non-credit course is where this would be used. Direct academic course information to the appropriate area on the MSU Registrar's site (IAT, undergraduate, master's and doctoral programs).
Fields
Title
Name of the course (required).
Summary
Brief description of the course (required).
Image
Photo that might be used to represent the course
Image Description
Required when there is an image, describe the image for those using a screen reader (serves as alternate text).
3:2 Horizontal Image
A 3:2 image to be used as a thumbnail on index pages as well as a social media image to be used when sharing the page.
Square Image
A square image used for callouts only.
Course Code
The course code number.
Course Credits
The number of credits the course is worth.
Content
The complete information of the course (required).
Relationships
Course-Dataset (Course-Major)
The course the major belongs within.
Course-Organization
The organization that offers the course.
Course-Person
Instructor of the course. This comes from the person entry.
Course-Place
Location of the course. Can be more than one.