Publication Issue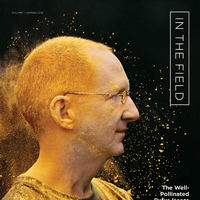 Issue Number
May 9, 2017
Publication issue summary.
Usage
Use Publication Issue when you're adding a single issue of a publication to the website. This is often times is a collection of Articles that comprise that issue. For example, one edition of 'In the Field' is a Publication Issue.
Fields
Title
Title is the headline text indicating the nature of the Publication below it. Titles in Publication content type should be written in sentence case and have action words and verbs that describe the article.
URL Title
Title of the URL.
Summary
This further describes the content of the Publication. The summary will appear on the Publication page and on index pages.
Image
Optional but highly preferred, insert image that is the highest quality and with appropriate permissions.
Image Description
Required when there is an image, describe the image for those using a screen reader (serves as alternate text).
3:2 Horizontal Image
A 3:2 image to be used as a thumbnail on index pages as well as a social media image to be used when sharing the page.
Square Image
A square image used for callouts only.
Issue Number
Indicates the issue number.
Date Published
Indicates the date the publication was published.
Publication PDF
Insert publication PDF here.
Relationships
Series-Publication
The issues that are related to the overall publication.
Organization-Publication
Displays the organizations featured in the publication.
Publication-Article
Displays the articles featured in the publication.