Asparagus: Michigan's Anticipated Spring Crop
As the seasons change, so does the availability of Michigan-grown foods. Asparagus is the crop we can all count on every spring.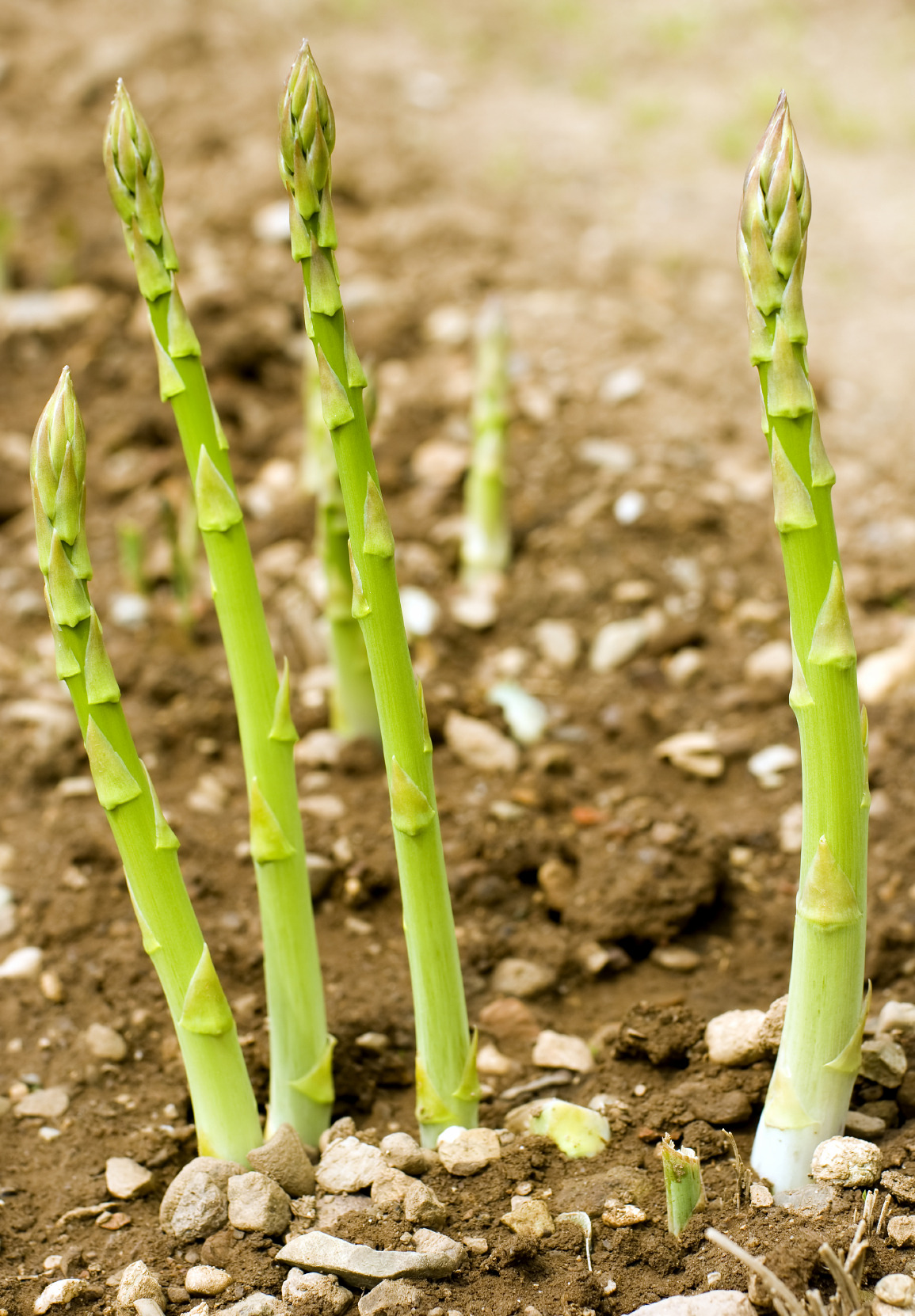 As the seasons change, so does the availability of Michigan-grown foods. Asparagus is the crop we can all count on every spring. Thanks to nearly 120 family farms across Michigan who grow an abundance of asparagus, our state ranks first in the country for asparagus production.¹ About half of that asparagus is sold fresh and the rest is processed – either frozen, canned, or pickled.
Asparagus may not be considered a popular vegetable to feed children, but over one-third of grantees (48 grantees) in the 10 Cents a Meal for Michigan's Kids & Farms (10 Cents a Meal) program purchased and served asparagus in 2021-2022. 10 Cents a Meal is a state funded program that matches what schools and early care and education (ECE) sites spend on Michigan-grown fruits, vegetables, and dry beans with grants of up to 10 cents per meal. In the 2021-2022 program year, 257 grantees across the state were awarded over $2 million in funding.
Known as the "asparagus capital of the nation," Oceana County in Michigan is home to Oomen Brothers farm, BW Orchards, and Robert Bush Farms, whose asparagus has been enjoyed by schoolchildren in several K-12 schools that have participated in 10 Cents a Meal.
Food program managers of all types of institutions can purchase asparagus direct from the farm or through food hubs, processors, and distributors. Additionally, school food service directors can also purchase produce from the Department of Defense Fresh Fruit and Vegetable Program (DoD Fresh). One DoD supplier for Michigan schools, DNO Produce, sources asparagus directly from Michigan farmers, including Todd Greiner Farms, also located in Oceana County.²
In spring 2022, staff members from DNO Produce coordinated a tour of Todd Greiner Farms in Hart, MI for Michigan Farm to School and 10 Cents a Meal partners. There, we got a first-hand look at expansive asparagus fields where workers handpicked the spears while sitting on motorized carts. Many Michigan farms use these types of carts to hand-snap spears at specific lengths, since asparagus spears can grow a whopping 10 inches a day in peak season! Afterwards we visited the warehouse where workers cleaned, stored, and packed the asparagus for all types of buyers.
Michigan's extraordinary asparagus production makes it a great spring product for any buyer, including institutions. Visit the Cultivate Michigan Asparagus page for helpful resources, including marketing and promotional materials for one of our spring Featured Foods.
¹ Refer to the USDA Vegetables 2021 Summary by the National Agricultural Statistics Service (February 2022).
² More information available on DNO Produce's Local Harvest page