February 2018 Hort Report
A retirement, horticulture research featured, and an Expo!
The February 2018 Hort Report features many new exciting events and honors for MSU's Horticulture department, including:
Pete Callow's retirement
Drs. Tom Fernandez, Rebecca Grumet, and Erik Runkle all had their research featured in MSU AgBioResearch's Future publication.
The Student Horticulture Association members attend multiple industry events and three win scholarships
The full stories are available at the Hort Report website.
Past Hort Reports are available at the Hort Report archive.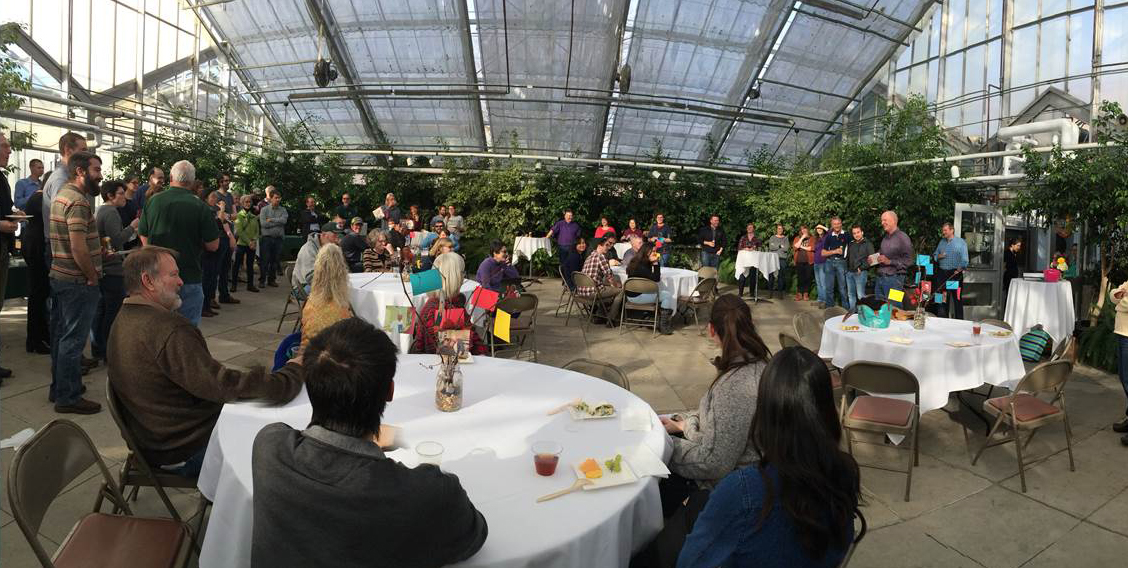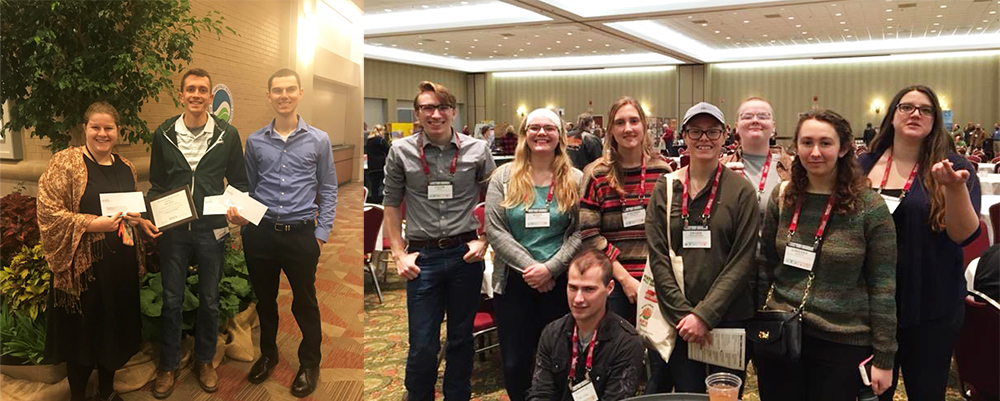 Left: Pete Callow's retirement party. Center: Three Student Horticulture Association (SHA) students (from the left: Melissa Eggleston, Tyler Gilson, and Andrew Barker) receive the Michigan Nursery and Landscape Association scholarship awards at the annual Great Lakes Trade Expo. Right: A small group of SHA members attended the Northern Michigan Small Farms Conference in Traverse City.