Food processors – preparing for selling in stores, part 1
What you need to know ahead of time to be prepared and ramp up success.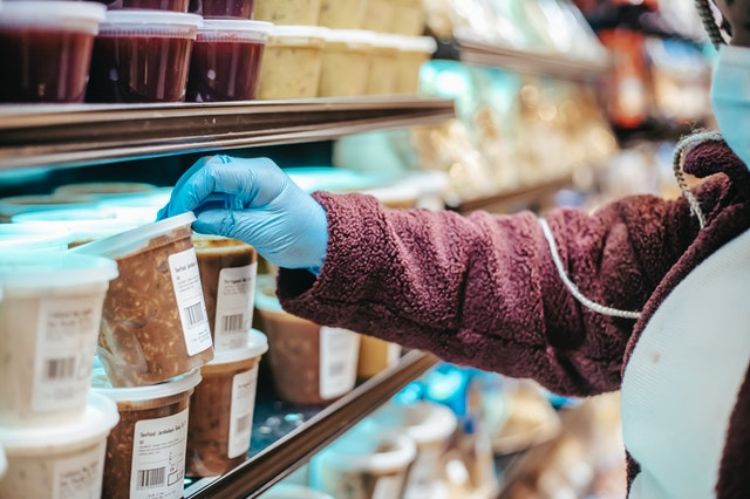 Expanding your food business's product from a farmer's market table to the shelves of your local store requires some preparation, as well as possible design and safety regulation changes. Here are some initial steps to prepare your product for this shift in venue.
Label, logo and brand quality
Envision your package and label next to other packages on the store's shelf. Is it a full color, high gloss label that looks like an equal to those around it? To ensure the highest quality label, consider contracting a graphic designer to establish a store ready logo and brand.
Shelf ready packaging
Check with the store to ensure your package is ready for store display. Some stores may require a different container for your product. Regardless, a tamperproof package is a necessity to ensure it can't be opened and resealed in the store. There are a wide variety of tamperproof packaging materials available, or they can be made to be tamperproof through heat sealed bands and labels that wrap from the lid to the lower package.
Labeling
Review the Michigan Department of Agriculture and Rural Development (MDARD) Food Labeling Guide to ensure the product label meets MDARD standards. Use MDARD's free label review service referenced in the guide.
Nutrition labeling
A small manufacturer is often exempt from nutrition labeling if they make no health claims. Such companies must file their notice of exemption annually with the U.S. Food and Drug Administration (FDA) before their annual sales begin, keep their notice on file, and refile annually. The FDA does NOT remind companies to file annually, nor does it send a confirmation that they received the notice. Companies are responsible for keeping their own records of filed notices. Stores can still require manufacturers to have a Nutrition Facts label and the average consumer looks for the nutrition label as well. Small manufacturers who use a Nutrition Facts label must use the updated 2016 format.
Barcodes
Many stores will require a universal product code (UPC) to assist in stocking, tracking and pricing at checkout. Connect with the store to understand their requirements for the UPC source and if a certificate is needed. The mothership for all barcodes is the GS1/Uniform Code Council (UCC) UPC and its certificate.
Sell-by date
All packaged, perishable foods with a shelf life of less than 90 days must be labeled with what the manufacturer determines to be the recommended last day of sale. This date is set for food quality, not food safety. After this date, the manufacturer believes the product begins to decline in quality.
Lot codes
All packaged food must have a meaningful lot code on its package. In some instances, a sell-by date is sufficient as the lot code. A lot code allows a manufacturer to trace an individual product back to the batch it came from, as well as the ingredient packages used in the batch, the source of the final package, and the store or distributor to which it was sold. All of this information is put on a log sheet with the lot code to provide useful information if an issue arises or when a potential product recall occurs.
The Michigan State University (MSU) Extension Product Center provides business counseling and helps entrepreneurs launch new food products. One specialized service provided is the development of Nutrition Facts labels. Food businesses may contact the Product Center for assistance with labeling.