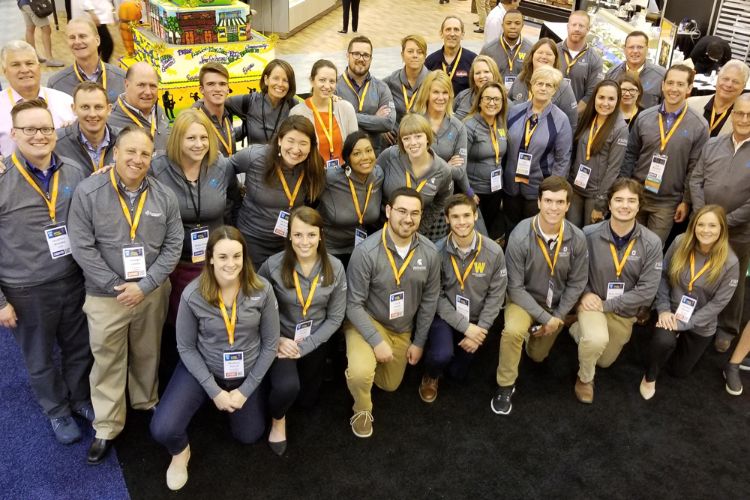 Four Department of Agricultural, Food, and Resource Economics (AFRE) students attended the International Dairy Deli Bakery Association's (IDDBA) annual trade show in New Orleans from June 9-12, 2018. A part of the IDDBA's Fresh Careers initiative, the AFRE students networked with industry professionals from around the world, saw new product innovation, and explored career options for after graduation.
"It was nice to have the opportunity to not only network with retailers who were attending the show but also talk to other students from different universities and learn from them," said Kristen Poppe, Food Industry Management (FIM) senior, of attending her first IDDBA show.
Three other universities took part of the Fresh Careers program, each sending four students, a faculty member, and a career ambassador. Poppe, Stephanie Schavey, Agribusiness Management (ABM) junior, Terrance Beebe, FIM senior, and Jacob Stehlik, FIM senior, represented Michigan State University at the show, bringing back with them experience, contacts, and a better understanding of industry trends. AFRE faculty member Brent Ross, Ph.D. and industry relations specialist Larry Zink served as the students' guides throughout the experience.
"IDDBA's Fresh Careers initiative 2018 was the inaugural year of the program and did a great job introducing and engaging the student attendees with all of the exciting innovative products and types of careers available to them," said Zink. "These types of opportunities cannot be replicated in the classroom. They expose the students to a whole new level of opportunities."
In the mornings the students and faculty members heard from different industry CEOs over breakfast, sharing how they got to where they are today and providing advice for the students. After listening to seminars and presentations by industry and national leaders like NFL star Aaron Rodgers and CEO & Founder of FUBU Daymond John, the students had the opportunity to walk the show floor and speak with different retailers.
"The trade show floor blew me away, there were so many new and inventive products that vendors were showcasing," said student attendee Jacob Stehlik. "We were also able to network with professionals that have established themselves in the food industry —I was even able to create several relationships with people who can help me advance my career in the industry."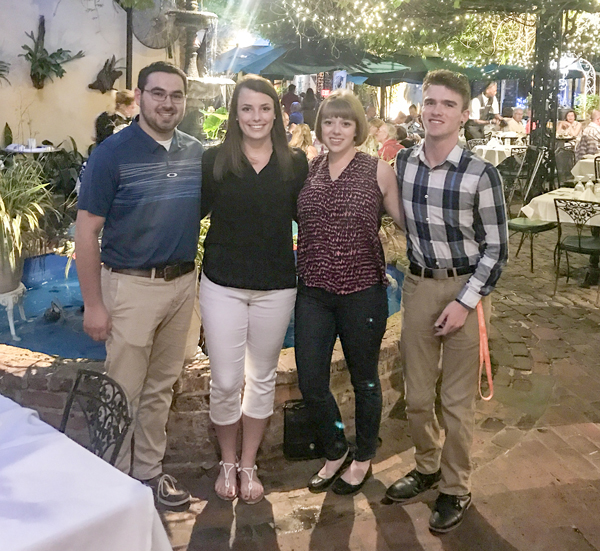 In the evenings AFRE attendees had dinner with students from the other universities present and explored downtown New Orleans (pictured above).
"IDDBA was an amazing experience. I learned a lot more goes into the food industry than I thought," said Poppe. "That is part of the reason why I love my major and career path. Just when you think you know enough about the food industry, there is always something more that surprises you."
The International Dairy Deli Bakery Association is a nonprofit trade association for food retailers, manufacturers, wholesalers, brokers, distributors, and other industry Professionals. Their annual show brings together today's leaders with tomorrow's innovators to all grow the future of their business. As the leading show in the industry, they attract over 9,000 attendees and exhibitors and feature more than 700 companies and many informative speakers.