Department of Entomology
Read about the Department of Entomology and their work internationally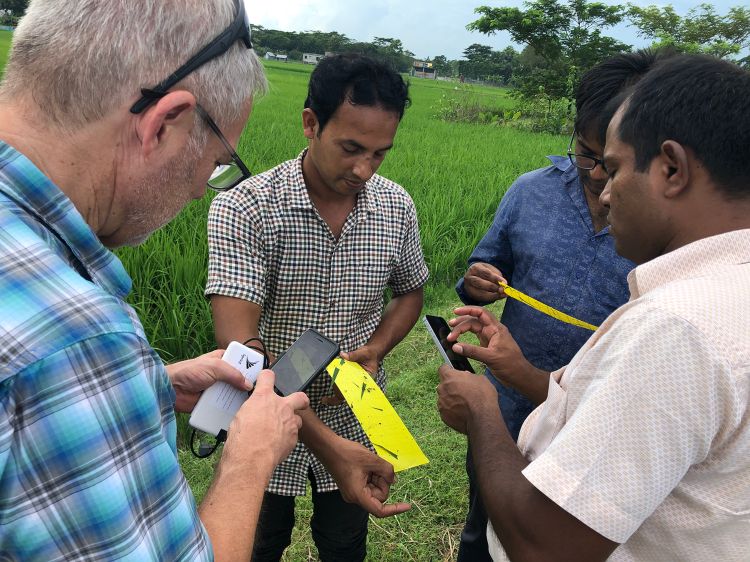 About us
The Department of Entomology at Michigan State University is based in both the College of Agriculture and Natural Resources (CANR), and the College of Natural Science (CNS). It is one of the key departments with basic and applied research, extension and teaching to address issues confronting agriculture, as well as natural resources and human health.
The department has a long tradition of research excellence with internationally recognized strength in the areas of insect physiology, medical entomology, integrated pest management, forest insects, pollination, systematics and landscape ecology. Emerging areas of excellence include ecosystem services, chemical ecology, insect microbe interactions and development of novel pest management technologies. The department has annual research expenditures of about $10 million.
With its applied research, the department is a leader in developing integrated pest management (IPM) systems, which are known globally as the core approach to managing insects, nematodes and other pest organisms. MSU entomologists and nematologists have strong programs in biological control, mating disruption, attract-and-kill and other non-chemical tactics. They also maintain a focus on pesticide use, including research on mode of action, efficacy, resistance, environmental fate and impact on non-target organisms.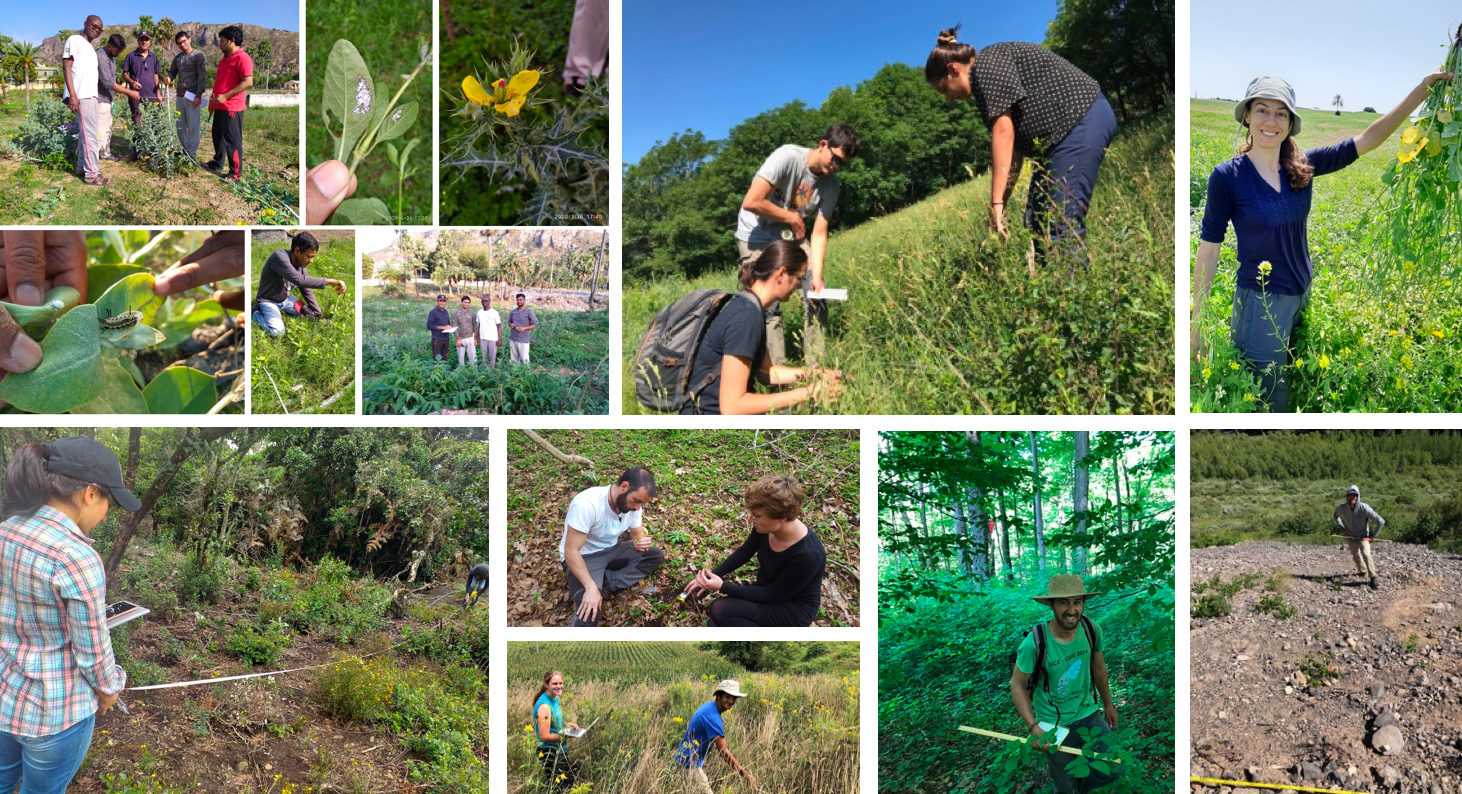 The department is leading a new global research network with the goal of transforming the understanding of how and why interactions between plants and herbivores vary around the world. The Herbivory Variability Network has connected more than 225 scientists from 30+ countries, leading to the collection of standardized data from more than 250 plant species. These data are yielding an unprecedented and transformative view of global patterns in how plants are attacked by, and fend off herbivorous enemies.
The department offers bachelor of science degrees (major/minor), master of science and doctoral of philosophy degrees. Many undergraduates gain unique experiences in research labs and with field work across the country.
Education Abroad Programs:
DiFonzo, C. Study abroad: Tropical Agricultural Systems in Sri Lanka. Last offered 2018. Sri Lanka
Entomology and the Other 10 Coolest MSU Study Abroad Programs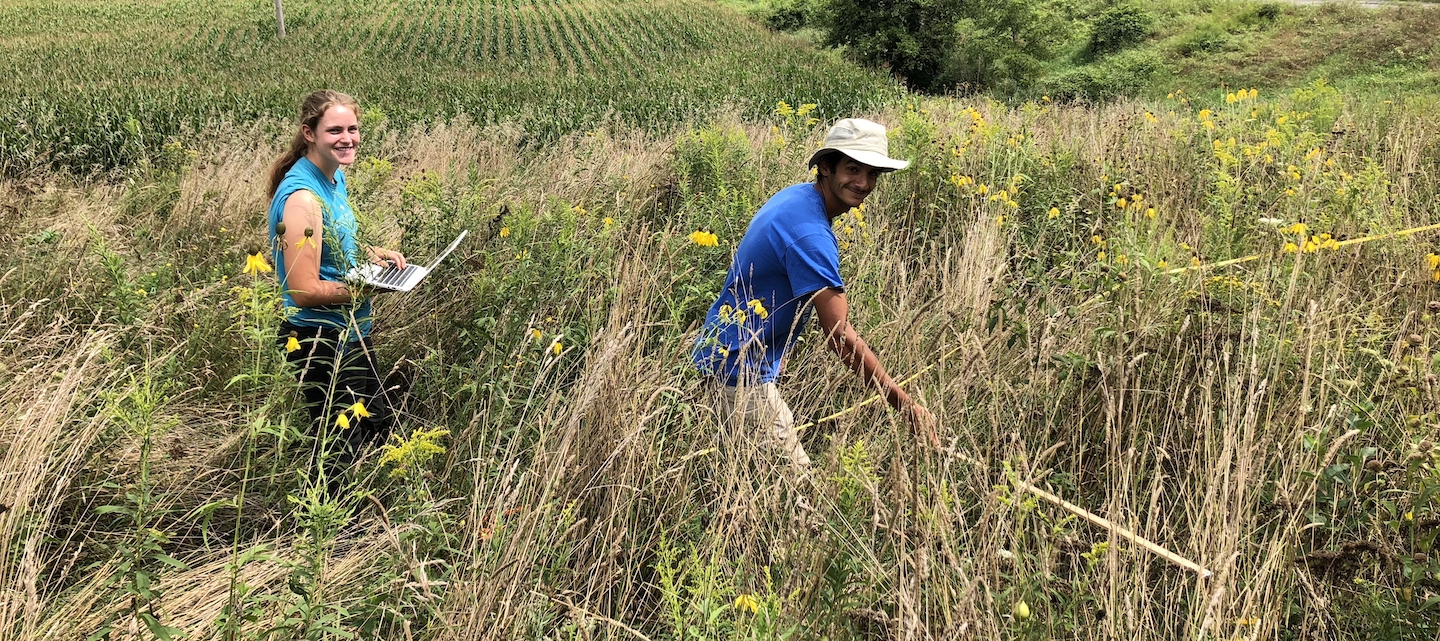 International Collaborative Research:
Benbow, M. E., J. Pechal: Forensic science: Novel weapon evolution in mycobacterial pathogenesis, dispersal, and ecological persistence (forensic science) Countries: France, Austria, Italy. Pechal and Benbow study postmortem microbiome to inform criminal investigations and improve public health
Gut, L., Mota-Sanchez: Pest management; Management of coffee pests in Rwanda, Rwanda
Huang, Zachary : Apiculture, Honey bee health in China
Jiang, W., J. Wise: Pesticides; Maximum residues limits, pesticide quality assurance, and good laboratory practices. China, Vietnam, Kenya, Ghana, Costa Rica
Landis, D.: Ecosystem services: Ecosystem services in a changing climate in Bangladesh
Landis, D.: Biological control: Environmental risk assessment for evaluating exotic generalist arthropod biological control agents in Brazil, New Zealand, and the Netherlands
Mota-Sanchez, D.: Insecticide resistance: Fall armyworm insecticide resistance in Mexico, Puerto Rico. Research Link
Mota-Sanchez, D.: Endangered and threatened species: Monarch butterfly conservation in Mexico, Puerto Rico. Research Link
Pechal, J., M. E. Benbow: Food security, capacity building: Insects as sustainable food and income source in Malawi
Wetzel, W.: Fundamental science, invasive species, eruptive species; HerbVar: A global network studying variability in plant-herbivore interactions: Multiple Countries
Wise, J.: Pest management: Biological-based pest management program for the control of the major insect pests and diseases of cacao in Philippines
International Training and Outreach
Maredia, K. and R. Mbabazi: Capacity building, biotechnology: World Technology Access Program, African Biosafety Network of Expertise Multiple
Pittendrigh, B.: Outreach, multiple topics: "Scientific Animations Without Borders (SAWBO)" Multiple
Pittendrigh, B.: Food security, capacity building: Feed the Future Lab for Legume Systems Research in West Africa, Central America, South America
Publications and sharing of knowledge and experiences with global community
Agunbiade, T. A. 2018. Cowpea field insect pests and integrated pest management techniques for cowpea cultivation in West Africa. In: Sustainable cultivation of grain legumes: Vol. 1: Advances in Breeding and Cultivation. Cambridge, UK. Burleigh-Dodds Science Publishing.
Bello-Bravo, J. et. al. 2018. Scientific Animations Without Borders: Addressing educational gaps around value chains pertaining to postharvest loss. In: Postharvest extension and capacity building for the developing world. CRC Press.
Bello-Bravo, J. 2019. Changing formal and informal learning practices using smartphones: The case of market women of Ghana. In: Peltz and Clemons, Multi-cultural Andragogy for Transformative Learning. 171-193. IGI Global.
Gutierrez-Moreno, R. et al. 2018. Field evolved resistance of the fall armyworm to synthetic insecticides in Puerto Rico and Mexico. J. Econ. Entomol. https://doi.org/10.1093/jee/toy372.
Carriere, Y. et al. 2018. Governing evolution: a socio-ecological comparison of resistance management for insecticidal transgenic Bt crops on four continents. AMBIO: A Journal of the Human Environment.
Rocha, M. G. et al. 2018. Evaluation of the impact of genetically modified cotton after 20 years of cultivation in Mexico. Frontiers in Biotechnology and Bioengineering. https://doi.org/10.3389fbioe.2018.00082.
Zhang, C. 2019. Longevity, food consumption and foraging performance in Apis cerana and Apis mellifera in mixed colonies. Apidologie https://doi.org/10.1007/s13592-018--626-7.
Ali et al. 2019. Establishing next-generation pest control services in rice fields: Eco-agriculture. Scientific Reports 9: 1-9.
Liu, F. et al. In press. IncRNA profile of Apis mellifera and its possible role in behavioral transition from nurses to foragers. BMC Genomics.
Bigirimana, J. et al. 2018. Options for managing Antestiopsis thunbergii and the relationship of bug density to the occurrence of potato taste defect in coffee. Florida Entomologist 101(4): 580-586.
Mesli, V. et al. 2018. International collaborative project on the geographic variations in the human postmortem microbiome. French Society of Legal Medicine.
For more information, please contact:
Dr. Bill Ravlin
Professor and Chairperson
Department of Entomology
Email: ravlin@msu.edu
Website: https://www.canr.msu.edu/ent/