New grant to help carrot and wheat growers deter invisible pests
Entomologist Marisol Quintanilla will lead a team in unraveling the mysteries of a microscopic pest of carrots and wheat.
Nematodes are microscopic organisms and can be significant pests of crops. While farmers can't see this pest, the damage is readily visible. Two species of root-lesion nematodes, Pratylenchus penetrans and P. neglectus, are reducing carrot and wheat crop yields in many top producing states. In Michigan carrot fields, P. penetrans reduces yields up to 50%, while in the Pacific Northwest, P. neglectus causes 36% loss of wheat yields.
Labs lead by two assistant professors from the MSU Department of Entomology, Marisol Quintanilla and Henry Chung, will collaborate on a new $300,000 project to improve methods to identify and distinguish between the two lesion nematodes. Preliminary research showed these two lesion nematode species have different reproduction methods and their populations flourish at a different pace depending on the host crop (e.g., carrots, wheat).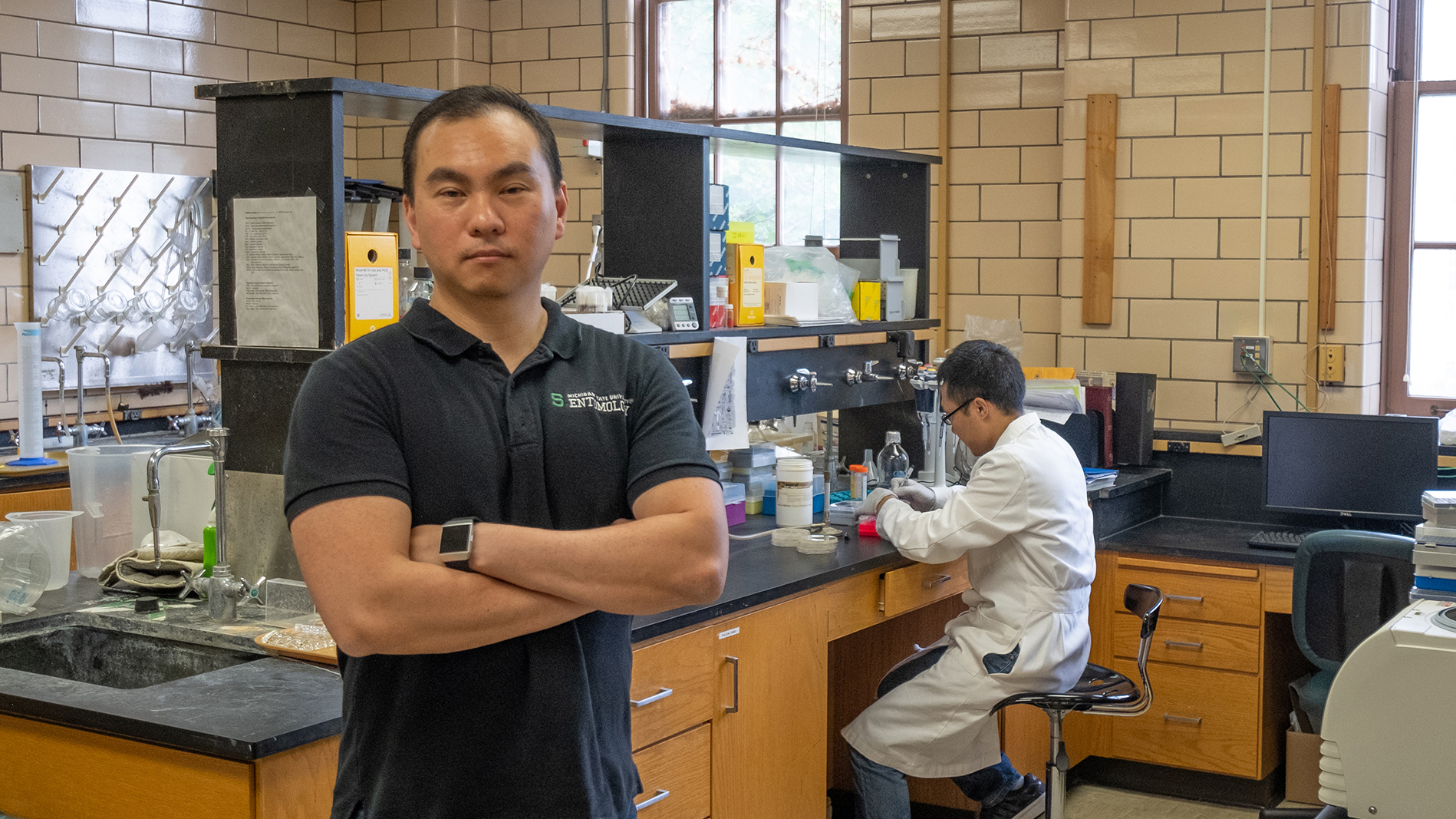 Researchers suspect farmers need two different damage thresholds set for the two species of nematodes. A damage threshold indicates when a pest population has grown to a point when it is economically or environmentally necessary to manage or control the pest with integrated pest management. For farmers, this could mean using a nematicide, crop rotation or alternatives such as planting cover crops that are poor hosts to these nematodes.
With accurate identification and an improved understanding of underlying causes for the different damage levels, the researchers aim to offer farmers accurate damage thresholds and alternative methods of control.
"Michigan carrot farmers are interested in alternative controls such as composted manure soil amendments and cover crops," Quintanilla said. "We hope this research will let us develop effective integrated strategies for specific management of each Pratylenchus spp. We look forward to collaborating with growers and extension faculty across the nation to extend new practices."
The project will get underway this spring. Funding is provided by a USDA National Institute of Food and Agriculture (NIFA) Critical Agricultural Research and Extension grant. Along with Quintanilla and Chung, Entomology doctoral graduate student Elisabeth Darling and postdoctoral researcher Sita Thapa developed the proposal and will contribute to the research.