Persevering Through the Pandemic
Joy Johnson was able to continue her hands-on horticulture education with an summer internship in 2020 and then awarded the 2021 GPN/Nexus Intern of the Year.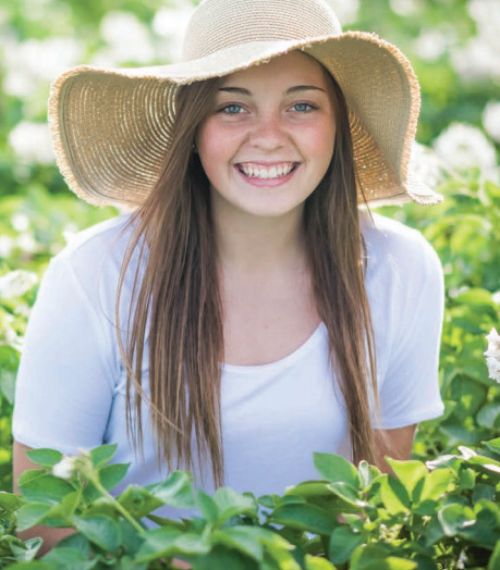 Joy Johnson, a junior in the Horticultural Science program, was named the 2021 GPN/Nexus Intern of the Year after participating in a three-month summer internship at Pleasant View Gardens (PVG) in Loudon, New Hampshire. The national award program recognizes one student whose industry internship really helped them prepare for a career in horticulture.
Joy grew up on a farm in Western Michigan and always had an interest in horticulture crops. When selecting a major at MSU, "I decided that horticulture was more interesting to me than plant biology or biochemistry. In the horticulture program, you learn how plants grow and how to grow plants. You get to learn the applied side and that's been a really good route for me," Joy says. During her sophomore year at MSU and prior to the pandemic, Joy began looking at internship programs that were research based. She wanted to find a program that was out of state, research related and had something to do with plant breeding. Due to the pandemic, internship opportunities were very limited, but Joy was able to connect with the team at PVG and secure her position for the summer. She was involved in the company's summer trials program, which involved maintaining plants and documenting plant growth.
Portions of this article first appeared in the January 2021 issue of GPN and are reprinted with the author's permission.