Raising money for scholarships
The 2017 golf outing fundraiser brought in $2,740 to fund scholarships.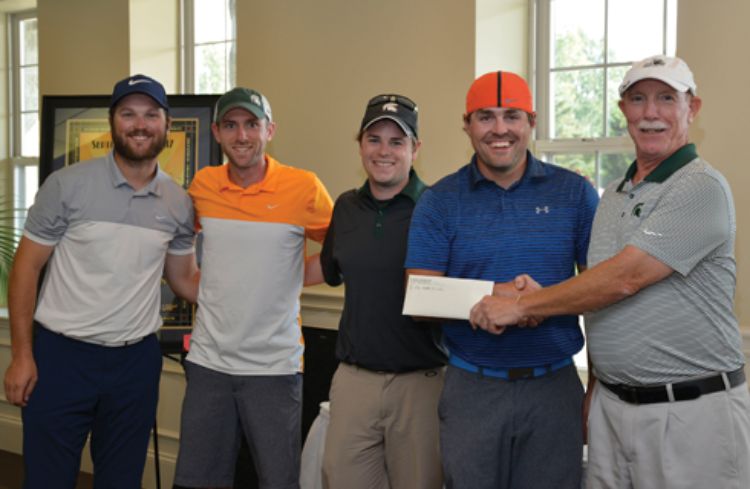 The 2017 golf outing fundraiser brought in $2,740 to fund scholarships. Held on a beautiful October day at Hawk Hollow Golf Course, the participants had no excuses for not scoring well, other than not purchasing enough mulligan tickets or having me in their foursome!
The winning foursome of Don Stefanko, Brian Voelz, Drew Jackson, and Jack McDonough shot a scramble score of 54, a humble 18 shots under par! Close runners-up with a score of 55 were Paul Sneeberger, Todd Brunner, Joe Petronski, and Jon Kooi.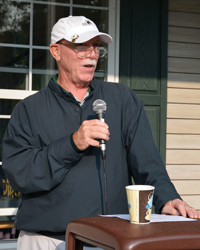 As always, master of ceremonies Paul Nieratko did a wonderful job of coordinating the event! However, now is your opportunity to give back to the program, as 2018 will be the last year Paul will serve as the event coordinator. The LAAAB is looking for a volunteer or volunteers to step up, enable a smooth transition, and ensure the future of this event for years to come. Please contact any of the board members or Paul if you are interested in helping support future Spartan Landscape Architects.
A heartfelt thank you to the MSU LAClub student volunteers, Hawk Hollow Golf Event Staff, and this year's event sponsors.


Donors
Beckett & Raeder.
Robert Kretchman.
Rod Shepherd and Carol (Ben) Hogan.
Event Sponsors
Breakfast, Landscape Forms, Senior Women's Longest Drive, Beckett & Raeder.
Men's Longest Drive, Steve and Beth Troost Longest Holed Putt, Joshua Seyfried and Daniel Bulemore.
Tee Sponsors
Bauer-Ford Reclamation.
Greenscape Services.
Jay and Jasmine Burley.
MSU Student Chapter ASLA – The LAClub.
K.H. Anderson, PC.
Landscape Forms.
The Naturalist.
Giffels Webster.
Garden Works Horticultural Services.
Jennings Burley.
Paul and Maureen Nieratko.
CW Golf Architecture.
Dr. Jon Burley, PhD.
Eagle Eye Golf Club.