Tatter family makes gifts to MSU Entomology in memory of Jordan Tatter
The family of Entomology alumnus "Jordie" Tatter has given three new contributions to the department totaling over $2 million.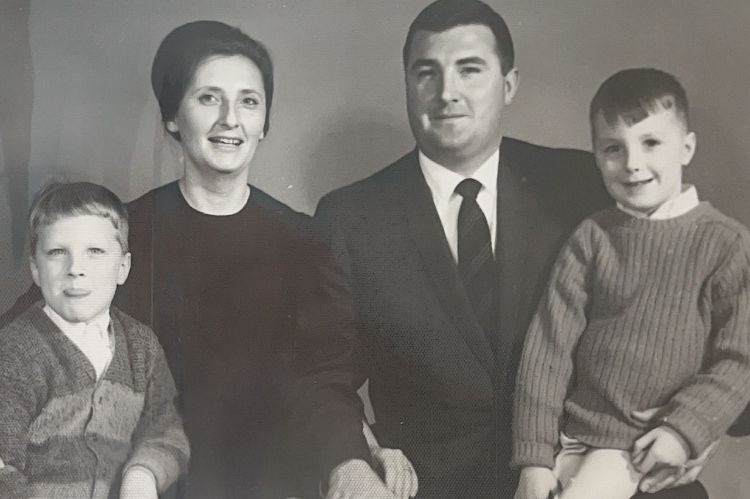 The Department of Entomology is honored to receive three transformative contributions from Mary Ellen Tatter and family. The gifts establish The Tatter Family Endowment for Excellence in Entomology ($2 million); The Tatter Family Fund for Excellence in Entomology ($200,000); and The Tatter Family Fund for Diversity and Inclusion in Entomology ($150,000). The Tatter family created the endowment and funds in the spirit of Jordan Tatter who was a 1960 MSU Entomology graduate advised by former MSU President Gordon Guyer during Guyer's years as a professor.
Professor and former chairperson Bill Ravlin said, "The Tatter family gifts are a real milestone for the department as they will allow us to invest funds focused on entomological excellence with the ultimate goal of making national and international impacts. We cannot thank the Tatter family enough for their gifts and encouragement."
The family indicated that their gifts are to honor previous and current faculty and students at Michigan State University's College of Agriculture & Natural Resources and to support the important future contributions of the Department of Entomology. Tatter family members have been avid supporters of the Entomology Department and remain extremely enthusiastic about its impact.
"My mother and father were passionate about the importance of entomology, agriculture and natural resources to our world. They believed supporting Michigan State University was the best way to pursue this passion," said the Tatters' son, Stephen Tatter, M.D., Ph.D., who is a professor and neurosurgeon at Wake Forest School of Medicine.
"The idea of giving to the community is like giving to your family and MSU is family. Giving to MSU is like taking care of your loved ones," he added.
During his college years, Tatter was involved with several MSU milestones. While earning his bachelor's degree from the College of Agriculture and Natural Resources, he was a member of the first three varsity soccer teams (1956-1958) and the inaugural MSU Honors College. He performed his entomology master's dissertation research with Gordon Guyer, future chair of the department and MSU president.
"We are so excited about the opportunities the Tatter Family Endowment and Funds provide to empower excellence in entomology," said department chairperson Hannah Burrack. "We expect that these funds will help us recruit new faculty members, support innovative research, and build innovative collaborations to answer global grand challenges. This is a dynamic time for Entomology at MSU!"
Tatter remained deeply tied to MSU and Michigan agriculture throughout his life. He served on the MSU College of Agriculture and Natural Resources Stakeholder Advisory Board, the board of the MSU Foundation, and was a charter member of the MSU Extension and Experiment Station Council. MSU's Southwest Michigan Research and Extension Center dedicated the Jordan B. Tatter Conference Center in 2004.
He was a fruit grower in Watervliet, Michigan, and an agricultural consultant co-founding Prescription Farming. Other work included serving as MSU Extension district agent for fruit crops in Southwestern Michigan, president and CEO of Southern Michigan (Hanson) Cold Storage, commissioner of the State of Michigan Department of Natural Resources, commissioner of the Michigan Department of Agriculture, president of the International Association of Refrigerated Warehouses, and chair of the board of the Detroit Branch of the United States Federal Reserve Bank.
He was also a gold panner, golfer, trapper, hunter, father and husband of Mary Ellen Tatter. Mary studied special education at MSU. She first met Jordie at Camp Watervliet for Girls, where she was a camper, and later became a counselor, water skiing instructor, and director.
Mary Tatter served the community in many roles, including reading tutor, Watervliet District Library board member, Watervliet Community Hospital board member, 4-H Foundation board member, runner, mother and grandmother. An additional $400,000 has been designated toward a graduate fellowship in the College of Education to honor her passion for education. Since making these gifts, Mary passed on January 11, 2022 (read obituary).