The winter blues or seasonal affective disorder (SAD)?
The winter blues and SAD are two very different conditions. The blues can usually be shaken off with some effort, while SAD needs to be treated through your healthcare provider.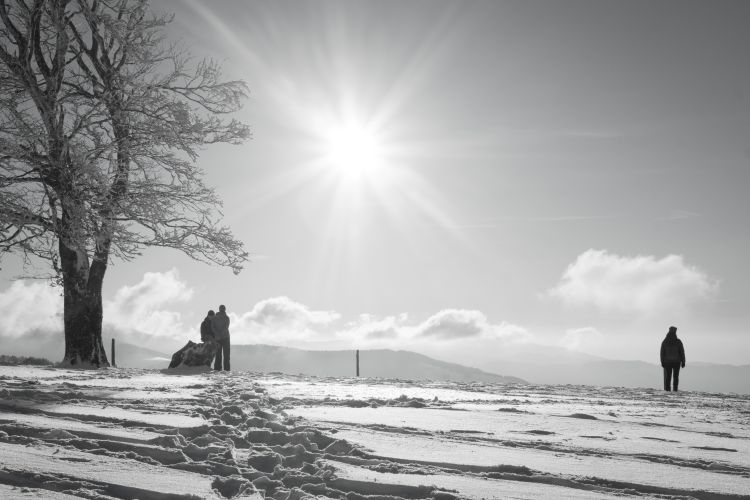 The excitement and fervor of the holiday season are over. Most, if not all, decorations have been taken down and returned to totes and closets. The house looks ordinary, there are no fun gatherings on your calendar, the weather is lousy and credit cards bills are arriving in the mail. Now what? This letdown from the past several weeks is felt by many and is sometimes referred to as the January or winter blues. Keep in mind that the winter blues is different from seasonal affective disorder or depression.
Dr. Matthew Rudorfer, a mental health expert at National Institutes of Health, U.S. Department of Health and Human Services, notes that the winter blues is not a medical diagnosis, is fairly common and is usually gone in a short amount of time. This is not the case for seasonal affective disorder (SAD) which is a clinical diagnosis and can interfere with everyday living for an extended period of time. A person with seasonal affective disorder needs to be in contact with their healthcare provider.
Seasonal affective disorder is a mental health condition triggered by the changing of the seasons. It involves sadness, little interest or enjoyment from usual daily life, low energy level, tendency to gain weight and an increase of sleeping. If you experience any of these symptoms contact your family health provider.
A case of the winter blues is temporary and can be managed on your own with some effort. Try these tips:
Keep your usual schedule – Continue your regular activities such as attending book club and choir practice even if the workday has you dragging your feet at the end of it. Resist the temptation to throw on the pj's and wrap yourself in a blanket each night.
Take advantage of sun-filled days – These are a rarity in some parts of the country during the winter months. Take the opportunity to feel the sun on your face even if it's through a window.
Fresh air will make you feel better – If the temperature allows, open a couple of windows to freshen the air in the house. Spend time outside walking the dog, shoveling the sidewalk or playing with your kids.
Dig out an old rock and roll vinyl, tape or CD – Pick some of your favorite music, turn up the volume and dance with abandon. You'll find yourself laughing.
Continue to eat a healthy diet
Practice meditation with a focus on breathing – The internet can offer guided or written meditations that will lift your mood.
Be kind to yourself and be patient, you won't feel better after just one or two days, it's a gradual process.
Michigan State University Extension offers Stress Less with Mindfulness classes that may help you through the winter blues. Contact your local MSU Extension county office to find a class near you.