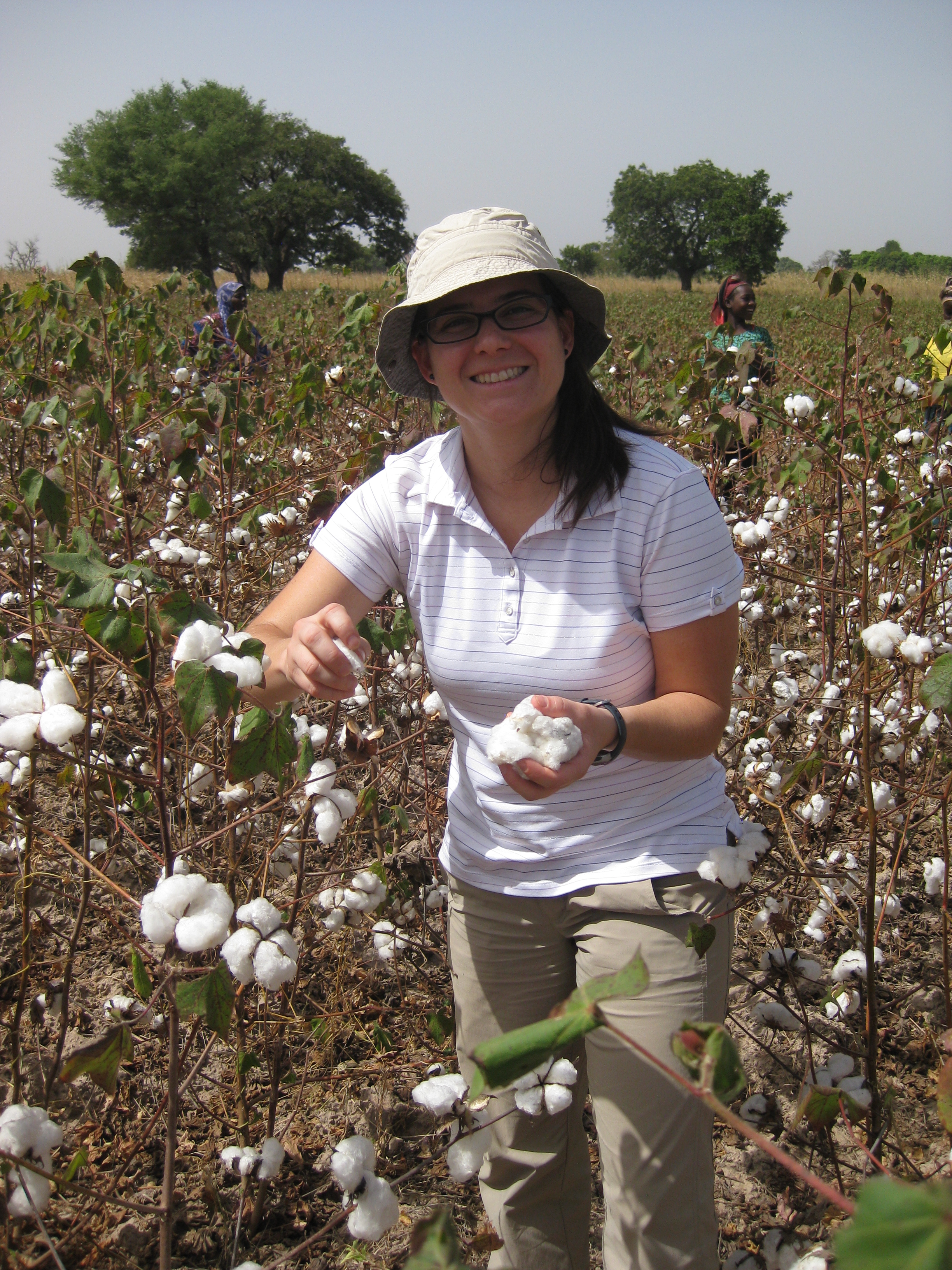 Throughout Véronique Thériault's life and career, she's found ways to improve people's lives.
"I discovered at a young age that I didn't have to become a medical doctor to help improve people's health and wellbeing — I could become an agricultural economist" said Thériault. "And then later in my career, I realized that inspiring and mentoring young researchers could spark even more positive change than my work could do alone."
Thériault is an assistant professor in the Department of Agricultural, Food, and Resource Economics (AFRE), working with the Food Security Group on various projects, including the Mali Food Security Policy Research Program under the Innovation Lab for Food Security Policy.
Work in Mali
Her work focuses on reducing poverty and increasing food and nutrition security through improved rural and agricultural development policy in West Africa.
"I started working in Mali for my dissertation, and immediately connected with the country and the people," said Thériault. "Cotton is the most important commodity in West Africa, so for someone interested in trade and development, studying the effects of institutional changes on cotton farmers seemed like a good place to start."
Since receiving her doctorate from the University of Florida in 2011, Thériault has worked with fellow AFRE faculty members and graduate students to provide empirical foundations for policy analysis aimed at improving sustainable productivity growth and inclusiveness along agricultural value chains — from farm to fork.
As a part of the Mali Food Security Policy Research Program, Thériault and her colleagues have been engaged in a series of research and outreach activities related to agricultural input policy (i.e., fertilizers, pesticides, and seeds), private sector investment opportunities along the dairy value chain, and integration of gender and nutrition into agricultural policies.
"There's a real lack of evidence-based policy in the region when it comes to rural and agricultural development," said Thériault. "So our goal has been to collaborate with local partners to conduct rigorous and relevant analysis. This collaborative approach aims to increase the capacity of local researchers for policy research."
Empowering and Mentoring
In addition to conducting collaborative research, Thériault has been mentoring Malian students.
"There aren't many female researchers doing this sort of work there," said Thériault. " Recently, a student I supervise told me I was a role model to her, which really hit home. I think all of what I do came together then — inspiring others to pursue impactful careers is a big part of why I like what I do."
"I really do hope to empower the next generation of researchers, especially in a place like Mali, where so much positive change can happen."
Learn more about Thériault's work, the Food Security Policy Innovation Lab, and the Mali project.