Three new visiting scholars at the Food Security Group
Visiting scholars from Tanzania and Nigeria settled in East Lansing to work with Food Security Group faculty
As the school year starts, the mood is energized with fresh faces and old colleagues around Ag Hall. This year, the Food Security Group (FSG) has three new visiting scholars, post-doc Semeni Ngozi from Tanzania, and Ph.D. students Ashafa Salisu Sambo and Adefemi Oluwadamilola Olubunmi from Nigeria. These scholars have come to Michigan State University to collaborate with and learn from our esteemed faculty here at the department of Agricultural Food and Resource Economics (AFRE).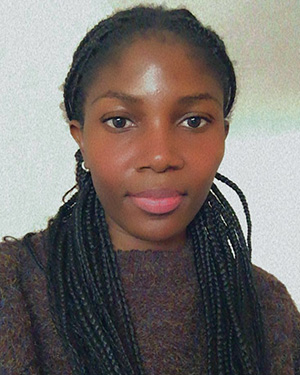 Semeni Ngozi is an Agribusiness Management Specialist and a Lecturer at the University of Dar es Salaam (UDSM), department of Agricultural Economics and Business. Semeni has vast of knowledge in agribusiness development, marketing of agricultural and food products, agricultural value chain analysis, entrepreneurship and innovations, production economics, econometrics, agribusiness research methodologies among others.
Ngozi is currently a visiting post-doctoral fellow under the Alliance for African Partnership (AAP). As a visiting post-doctoral fellow, she works with the Food Security Group under the mentorship of AFRE Professor and FSG Co-Director, David Tschirley. Previously, Ngozi has also worked with regional and international organizations such as International Potato Centre (CIP), International Institute of Tropical Agriculture (IITA) and Kilimo Trust (KT).
For more than five years Ngozi has been contributing to Tanzanian food security, collaborating on numerous research projects including Sweet Potato Action for Security and Health in Africa project (SASHA-Tanzania), Seed Potato Development Project (SPDP-Tanzania), Viable Sweet Potato Technology in Africa (VISTA-Tanzania) and Calories and Household Income from Potato Subsector project (CHIPS-Tanzania). Ngozi has hands-on experiences in the design of data collection tools, data collection and analysis using econometric models and statistical software – Excel, STATA and SPSS. Her hobbies include traveling, watching soccer, dancing and listening to podcasts.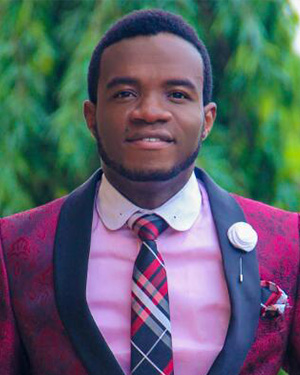 Adefemi Oluwadamilola Olubunmi is a fourth-year Ph.D. student researcher in Agricultural Economics at the University of Ilorin, Nigeria, now at AFRE as a Visiting Scholar. He is goal driven and passionate about research and development, focusing on project monitoring and impact evaluation. As a researcher he is interested in objectively looking into areas of need in communities in order to create research to build empirically based policy recommendations and implementation. Having carried out a number of research projects over the years, he is able to meticulously manage, monitor and evaluate projects. He describes himself as a great communicator, a self-starter, and a lover of people who is motivated by challenging situations.
Mywish Maredia, AFRE professor and FSG interim director, is Olubunmi's mentor while he is studying at MSU. He is working with AFRE Professor Michael Olabisi as his advisor and Principal Lead Researcher on the Feed the Future Innovation Lab for Legume Systems Research project, Mobile and Smartphone Technology Impacts on Rural Communities: A project work under Promoting Trade Integration in Regional Legume Markets with Mobile Technology. When not buried in research work, he loves video games, exploring and learning new things.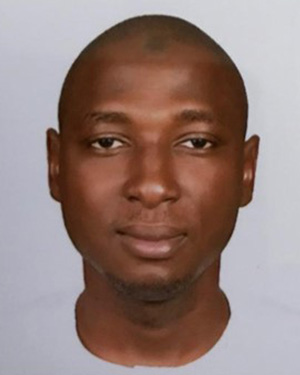 Ashafa Salisu Sambo is a third-year Ph.D. student of Agricultural Economics at the Department of Agricultural Economics and Extension/Center for Dryland Agriculture, Bayero University, Kano, Nigeria. His areas of research include agricultural financing, rural-urban migration, food security, agricultural value chains, and farmers' well-being.
As a Visiting Scholar at AFRE he is supported by the Feed the Future Innovation Lab for Legume Systems Research. He is working with professor Michael Olabisi and Legume Lab Program Manager David DeYoung. Ashafa will be working on a project titled Profit Margins in Grain Value Chains: Evidence from KasuwaGo Survey Respondents. KasuwaGo is a mobile app that connects grain farmers and traders. Ashafa enjoys reading, watching documentaries and playing table tennis in his spare time.