Woods named director of Michigan State University Extension Product Center
Woods brings 20 years of experience in the research, food and agriculture industries.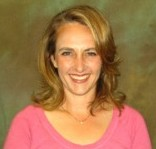 After an extensive search and selection process, Michigan State University Extension has selected Mollie Woods as the director of the MSU Product Center. The center helps Michigan entrepreneurs and businesses develop and launch new product and service ideas into food, ag and bioenergy markets.
Woods brings to the position 20 years of experience in the research, food and agriculture industries, including two years spent at the Product Center. This comprehensive and widespread knowledge made Woods an ideal leader for this innovative center.
"We are thrilled to have Mollie take the helm of the MSU Product Center," said Dave Ivan, director of MSU Extension's Community, Food, and Environment Institute, which includes the MSU Product Center. "The center plays a vital role in supporting entrepreneurs across the state and growing Michigan's economy. Her experiences and drive for innovation will lead the MSU Product Center, and its clients, to new heights."
Most recently, Woods was the executive director of the Cherry Industry Administrative Board. Prior to her service with the cherry board, Woods was the director of the Product Center's Michigan Co-Op Development Program, helping support individuals in rural areas seeking to organize or expand existing cooperatives. She also worked with the Department of Agriculture, Food and Resource Economics in MSU's College of Agriculture and Natural Resources. In this role, Woods researched the impacts of voluntary food safety practices on the structure of the North American strawberry industry. Her work also included outreach to Michigan produce industries, analysis of global retail and farm level trends for Michigan-specific fruits, and the development of an educational series on the World Trade Organization for Extension stakeholders interested in the global marketplace.
"I am excited to be returning to the MSU Product Center," said Woods. "Working with the U.S. tart cherry industry, I saw a real need for product innovation and development. Consumers are changing how they eat, and the Product Center can help food companies adapt to these changes through new product development, packaging improvements, grant assistance and strategic business planning. I look forward to working with our talented staff to support business development in Michigan, from start-ups to global business entities, who are looking to launch and grow their food and agriculture businesses."
Opened in 2004, the MSU Product Center has supported thousands of individuals in their entrepreneurial pursuits. In the last year alone, the MSU Product Center held nearly 4,700 counseling sessions with more than 650 clients, helping to launch 72 ventures that created more than 300 jobs. The Product Center also hosts the annual Making it in Michigan Conference, a premier specialty food show, and oversees the MSU Extension Food Processing and Innovation Center, a licensed pilot plant for food processing, packaging and research.
"Now more than ever, it is vital that we help improve and support business opportunities in Michigan's agriculture, food and natural resource sectors," said Jeff Dwyer, director of MSU Extension. "The Product Center does just that and I know Mollie is the right person to continue this critical work."
Woods began her new role on May 1.