Virtual Programming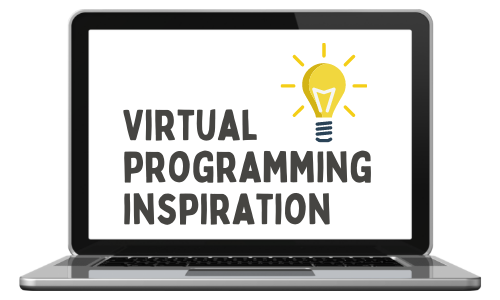 On this resource area you will find ideas, instructions, best practices, effective teaching practices, and a variety of virtual programming options. Examples include live in-person workshops along with Zoom participants, a live workshop with on-demand content, as well as a variety of other virtual options. Follow the steps below for some virtual teaching inspiration!
| | |
| --- | --- |
| | There are a lot of considerations when you are choosing what mode of delivery to use. Start by asking the right questions about: |
| | The answers to the above questions will help guide you to the right delivery mode. |
| | Once you have chosen how you will offer your program, dive into the the implementation details for these different delivery modes: |
Our Virtual Help rooms, below, can support you in this process.
Drop in. Learn. Get Questions Answered.
The following regularly scheduled virtual help rooms are open to all MSU Extension staff. Please note that passwords for entering are not posted for security reasons. Passwords are posted in the OD News, or you can email the contact.
Teaching & Learning
First and Third Tuesday of the month
12:00 - 1:00 p.m.
Join Link | Meeting ID: 939 1494 6208 | Passcode: See OD News
Contact: Anne Baker
Everything Ed Tech Cohort (Zoom, D2L, Qualtrics, Google Apps, Spartan 365)
First and Third Tuesday of the month (beginning March 2021)
2:00 - 3:00 p.m.
Join Link | Meeting ID: 918 2364 0959 | Passcode: See OD News
Contact Gwyn Shelle | Luke Reese | Alan Pilkenton
Online Course Development Cohort
Second Monday of the month
1:00 - 3:30 p.m.
Join Link | Meeting ID: 517 432 5131 | Passcode: See OD News
Contact Gwyn Shelle