Virtual Programming Lightning Talks
The MSU Extension Virtual Programming Lightning Talks are a series of 5-minute presentations highlighting programs, success stories, and tools relating to virtual programming. Watch the recordings below to gain ideas and find others who you may be able to partner with on future programming. The MSU Extension Zoomie team, a team of Extension staff focusing on the effective use of Zoom, hosted the series.
---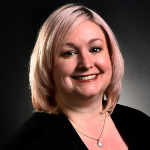 TITLE: Building Early Emotional Skills Online Early Childhood Professional Class
Building Early Emotional Skills (BEES) for Early Childhood professionals is an opportunity to learn more about how children develop important social emotional skills, and how you can help them learn to understand and express their emotions appropriately. Learn about the online D2L class and components that have made the class successful.
SPEAKER: Kendra Moyses, Manager, MSU Extension Education Materials Team and Event Services Team
---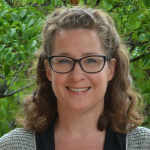 TITLE: International Short Course in Extension - Flipped model
In August 2020, we offered a week-long, online short course in Extension for an international audience to participants from 9 countries. The online course combined self-paced, self-access materials in D2L with online live presentations and in-depth discussion. Examples and case studies from the MSU Extension context were used to examine various extension programming models.
SPEAKER: Anne Baker, Learning and Talent Development Specialist
---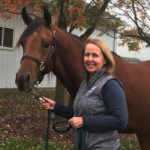 TITLE: Horse Industry Update Meeting - Blended Model
In this session you will learn how the MSU Extension Horse Team offered their annual horse industry meeting in a blended model - including an in-person audience and a virtual audience through Zoom. Best practices for engagement with the virtual audience and lessons learned will be shared!
SPEAKER: Dr. Christine Skelly, Adult Equine Extension Specialist
---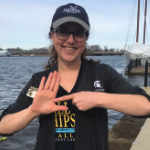 TITLE: Google Master Slide Templates
In this talk you will see a demonstration of how Google Master Slides can be used to create presentations, as well as tips for success!
SPEAKER: Meaghan Gass, Education Educator
---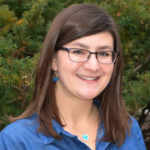 TITLE: Diving into Lakes Online with Cohort Based Learning
Since 2015 over 1,000 concerned citizens, decision makers, resource professionals and lakefront property owners have participated in the online Introduction to Lakes Course. We continuously receive high praise from participants and have a 90% completion rate. Join this session to learn how we teach an eight week cohort based course and the variety of online tools we utilize to engage our learners within and outside of D2L.
SPEAKER: Paige Filice, Natural Resources Educator
---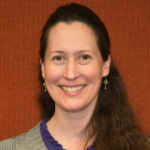 TITLE: Using Social Media to Enhance Direct Education

Explore how social media can be an economical way to support your content before, during, and after programming. We will cover several social media platforms including Facebook, YouTube, and Instagram.
SPEAKER: Heather Dyer, Community Nutrition Instructor
---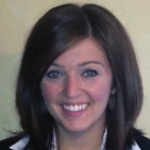 TITLE: Posting an Event in DotCMS
Looking for an easy way to promote your program or event in many places and spaces? Post it on the MSU Extension calendar! This calendar serves as the primary resource for anyone looking for MSU Extension events and activities. It also populates county and topic pages across the MSU Extension website and is a source of content for news digests, newsletters, social media and more. Join this session for a quick tutorial on how to make use of this amazing resource and post your events!
SPEAKER: Jamie Wilson, MSU Extension 4-H and Early Childhood Communications Manager
---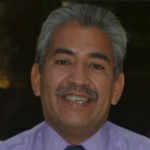 TITLE: Sign Language Interpreter Resources

There are many resources available on the Organizational Development website relating to accomodation requests from clients, as well as sign language interpreter resources. In this talk you will learn where to find these resources and more!
SPEAKER: Dionardo E. Pizaña, Diversity, Equity and Inclusion Specialist
---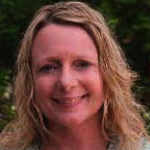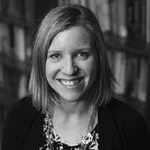 TITLE: Farm Stress Text Message Study
Interested in reaching your audience through text messages? In this talk you will learn about the Farm Stress Text Message Study and how this team is sharing farm stress related text messages to farmers.
SPEAKERS: Dr. Amanda Holmstrom, Associate Professor, Department of Communication
Gwyn Shelle, Instructional Technology Specialist
---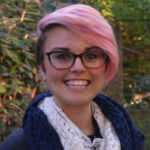 TITLE: Neighborhood Nutrition Podcast Series
Learn about the Neighborhood Nutrition podcast and how it was put together at no cost. Use tools you already have to create a podcast to support your programming!
SPEAKER: Erin Powell, Nutrition Educator
---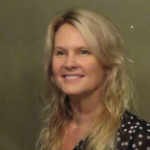 TITLE: Transformation of the MSU Extension Master Gardener® Class to a Virtual Format
Prior to the pandemic, the MSU Extension Master Gardener Program® trained new volunteers in-person with an intensive 14-week curricula. In 2020/2021, this same curricula was adapted to a virtual format using (1) D2L - for learning support materials and off-line engagement; and (2) Zoom - for weekly "live" sessions delivered by content experts, often accompanied by interactive activities.
SPEAKER: Sarah Rautio, Consumer Horticulture Educator
---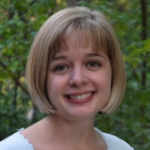 TITLE: College of Knowledge Greenhouse Online Courses
Michigan State University Extension offers the non-credit pre-recorded online courses in the College of Knowledge Series twice yearly (summer, winter). The online courses provide basic training to the commercial floriculture growers in Michigan and beyond in an efficient and cost-effective manner.
SPEAKER: Heidi Lindberg, West Michigan Greenhouse and Nursery Education & Research
---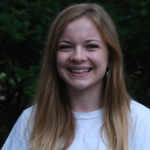 TITLE: Tips and Tricks for Offering Events Through Zoom
Over the past year the MSU Extension Events Management Team has assisted staff with offering a variety of events through Zoom including meetings, conferences, and more. In this session you will learn Zoom tips from the Events Management team.
SPEAKER: Shelby Warner, Project and Event Coordinator
---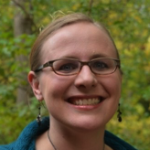 TITLE: MiStrongerFamily & Extension Extras
Learn more about the MiStrongerFamily Facebook page and the Extension Extras social media campaign. In this talk we will discuss how the CYI Child & Family Development Team successfully used Facebook to expand the reach of their programs and to provide educational content to families across Michigan during the pandemic.
SPEAKER: Carrie Shrier, Extension Educator - Child and Family Development
---