Kimberly N. Carr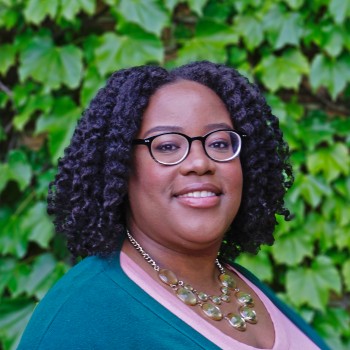 Center for Regional Food Systems
Post-Doctoral Research Associate
Dr. Kimberly N. Carr joined the Center for Regional Food Systems in 2019 as a Food Sovereignty and Racial Equity Post-Doctoral Research Associate. Her position encompasses a shared collaboration between Michigan State University's Center for Regional Food System (CRFS) and Center for Interdisciplinarity (C4I).
At CRFS, Dr. Carr will be using the national environmental scan of racial equity metrics and other Michigan-based racial and health equity work to inform her food sovereingty and racial equity research. Dr. Carr will also be assessing the status and trajectory of food sovereignty work in the state of Michigan using a racial equity lens.
Her research interests lie at the intersectionality of environmental injustice, food insecurity, and health disparities among racial and ethnic minorities and under-served populations. Dr. Carr holds a Ph.D. in Integrative Biosciences from Tuskegee University, a Master in Public Health (MPH) from Morehouse School of Medicine and Bachelor of Science in Biology from Albany State University.
Presentations and Panels
Carr, K. N. (2020, Feb. 26). Food sovereignty, racial equity, and the state of Black farmers in Michigan [Testimony]. Michigan House of Representatives Agricultural Committee, Lansing, MI. Retrieved from https://www.house.mi.gov/SharedVideo/PlayVideoArchive.html?video=AGRI-022620.mp4
Carr, K. N. (2020, Feb. 26). Food sovereignty in underserved communities: The need and suggestions to improve access to land and capital [Panel discussion]. Michigan Legislative Black Caucus, Lansing, MI.