Cynthia Donovan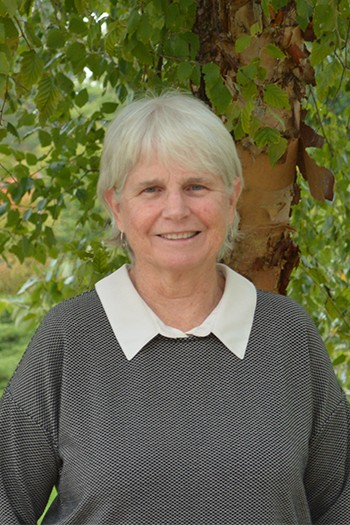 donovanc@msu.edu
Telephone: 517 432 2664

Department of Agricultural, Food, and Resource Economics
Faculty Member
446 W. Circle Dr., Rm 321
Justin S Morrill Hall of Agriculture
East Lansing, MI 48824-1039
Degree:
Ph.D., Michigan State University
M.S., University of Minnesota
B.A., Swarthmore College
---
Publications on Google Scholar
Dr. Donovan is a fixed-term associate professor in International Development in the Department of Agricultural, Food and Resource Economics, having joined MSU in 1999. She has been involved with research, training and outreach in developing countries since 1981, including research positions with the International Food Policy Research Institute (IFPRI), the Food and Agriculture Organization of the United Nations, and the West African Rice Development Association (WARDA, now known as Africa Rice) of the Consultative Group on International Agricultural Research.
Dr. Donovan is currently Deputy Director of the Feed the Future Innovation Lab on Collaborative Research for Grain Legumes (Legume Innovation Lab and a member of the Core Faculty of the African Studies Center at MSU. With the Legume Innovation Lab Director, she currently manages a $25 million multidisciplinary research and training portfolio with US and developing country researchers, across 20 countries in Latin America and Africa. She also is a researcher on the MOZCAPAN project, a USAID-funded policy research and development project in Mozambique working with the Ministry of Agriculture and University of Eduardo Mondlane. She has extensive experience in West, East, and Southern Africa, as well as Asia and Latin America. Dr. Donovan brings over 30 years of agricultural development experience to the program.
Research and Outreach Interests
Market development and smallholder participation
Market information systems
Agriculture and nutrition linkages
Impact assessment of policies, investments, and shocks
Student Mentoring
Tags: co-principal investigators, graduate student advisors