Department of Agricultural, Food, and Resource Economics (AFRE) associate professor Cynthia Donovan spoke to a group of students, staff, and faculty on January 24, 2019, about the changing food systems in Africa and the critical role legumes play in the future of worldwide nutrition. Alongside fellow AFRE faculty member David Tschirley, Donovan added her expertise to the "Eye on Africa" speaker series hosted by the MSU African Studies Center, as a part of MSU's Year of Global Africa.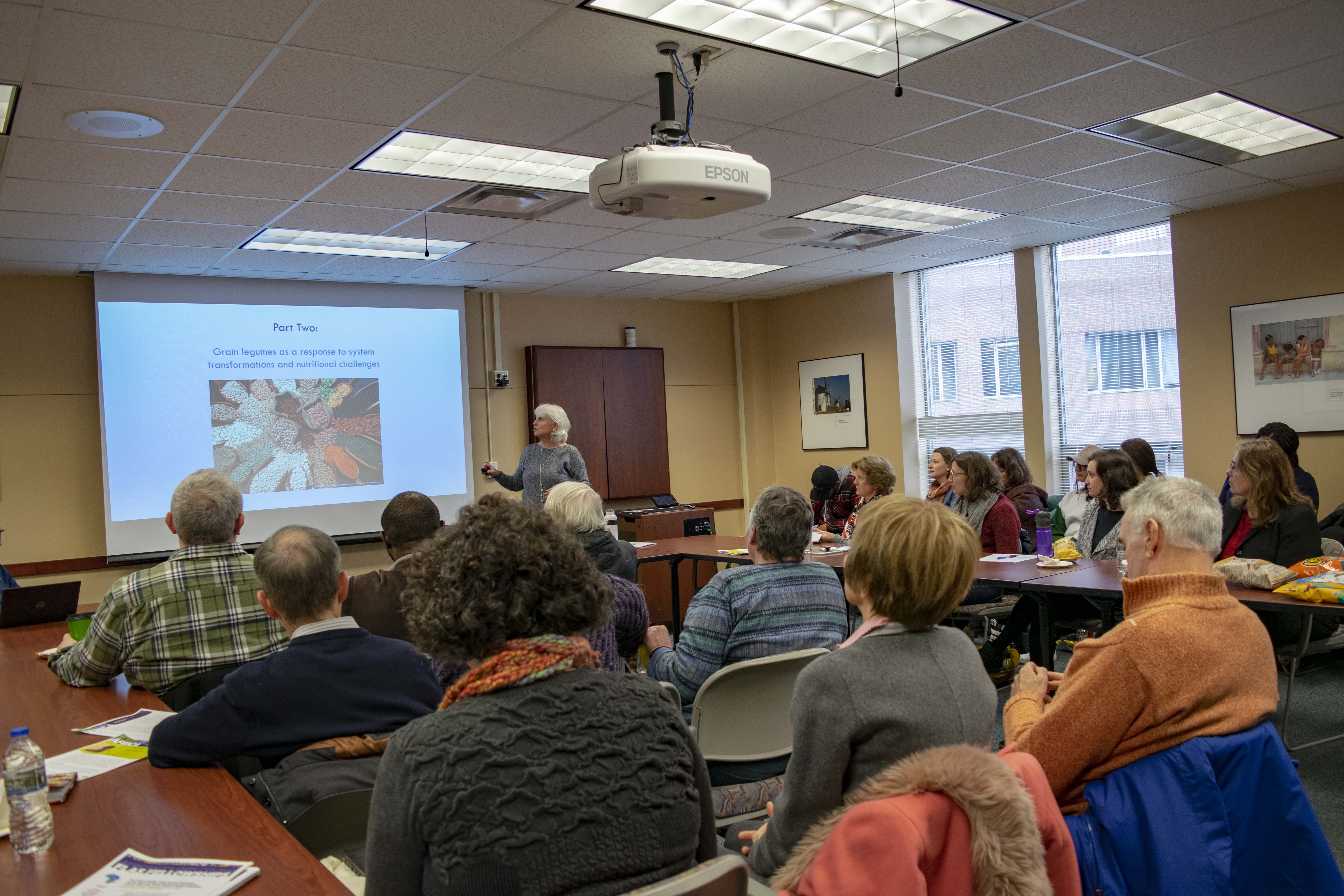 Deputy director of the Feed the Future Legume Systems Research Innovation Lab, Donovan addressed how legumes fit within changing food systems and the potential role they can play in healthy diets and sustainable production systems, especially in Africa..
"There's a transformation happening in Africa, and as a result, both rural and urban consumers are buying and eating more processed foods." said Donovan. "Dr. Tschirley's research points to these ongoing changes and I bring in the contributions that beans, cowpeas and other grain legumes can make within the transformation, focusing on the value to both producers and consumers."
In her talk, Donovan touches on the cost and resource inefficiencies of key food groups, issues with more processed foods, and points to beans and other legumes as part of a sustainable diet for the planet. From the production side with soil fertility contributions to the consumption side with macro and micronutrients, grain legumes can contribute to healthy diets and more sustainable agricultural production.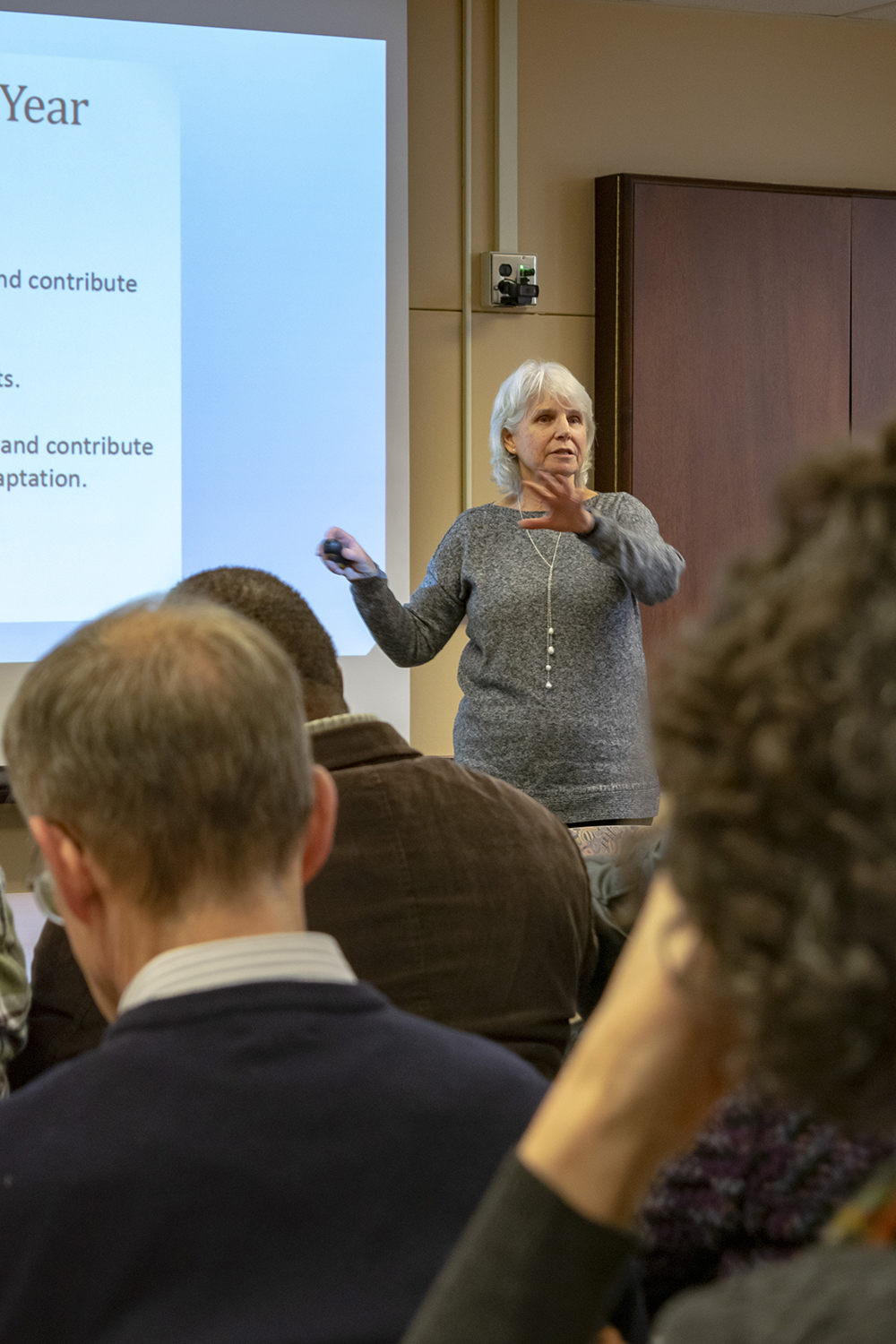 "A lot of the work we do at the Legume Systems Innovation Lab centers on finding out how to get grain legumes more productive, to lower the cost and get legumes into urban diets, making them more accessible to people in rural areas, while addressing consumer preferences" said Donovan. "Systems approaches are developed that pair US researchers with local scientists working in sub-Saharan Africa, so we can collectively address problems and find solutions within the context of their specific local and regional needs."
The "Eye on Africa" speaker series is one component of MSU's Year of Global Africa, celebrating the historic and continued development work faculty members and alumni from across the university have contributed to Africa. In addition to the speaker series, an exhibit on the fourth floor of the MSU Main Library showcases the past and ongoing efforts and collaboration between Spartans and Africa.
Donovan has been involved with agricultural research, training and outreach in developing countries since 1981, and is now deputy director of the Feed the Future Legume Systems Research Innovation Lab. Her work focuses on key issues in development including production economics and technology adoption, market development for smallholder participation (especially legume market development), market information systems, and impact assessment of policies and shocks on rural households.
Learn more about Donovan and the Feed the Future Legume Systems Research Innovation Lab.
Watch the seminar