Patrick Edger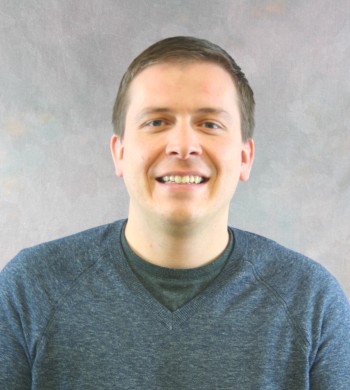 Department of Horticulture
Assistant Professor
Telephone: 765-749-1496

1066 Bogue St, Room A334
East Lansing, MI 48824
Area of Expertise:
Polyploid Genomics
---
Degree:
PhD
---
Dr. Patrick Edger is an Assistant Professor in the Department of Horticulture at Michigan State University. Patrick received his PhD degree from the University of Missouri in 2012, and was a NSF National Plant Genome Initiative Postdoctoral Fellow at UC-Berkeley and University of Arizona from 2012-2015. He joined the Michigan State University faculty in Fall 2015. His lab leverages a diverse array of tools and a strong multidisciplinary approach, including comparative genomics, transcriptomics, and systems biology, to investigate gene family dynamics and the evolution of gene-gene interactions following gene and genome duplications. His current research focuses on uncovering the mechanistic basis of subgenome dominance in polyploid crops, largely to guide breeding efforts in blueberry and strawberry.
Teaching
UGS 200H: Molecular Phylogenetics and Evolution (3 credits)

HRT 362: Applied Crop Improvement (1 credit): Co-taught with Dr. Cornelius Barry
HRT 892: Plant Breeding and Genetics Seminar on "Polyploidy" (1 credit)
Publications
Social Media
If you are interested in the most up-to-date news from the lab, please follow and connect with us On Twitter.