2018 Charter Summary
DOWNLOAD FILE
October 19, 2018 Author: Liz Gensler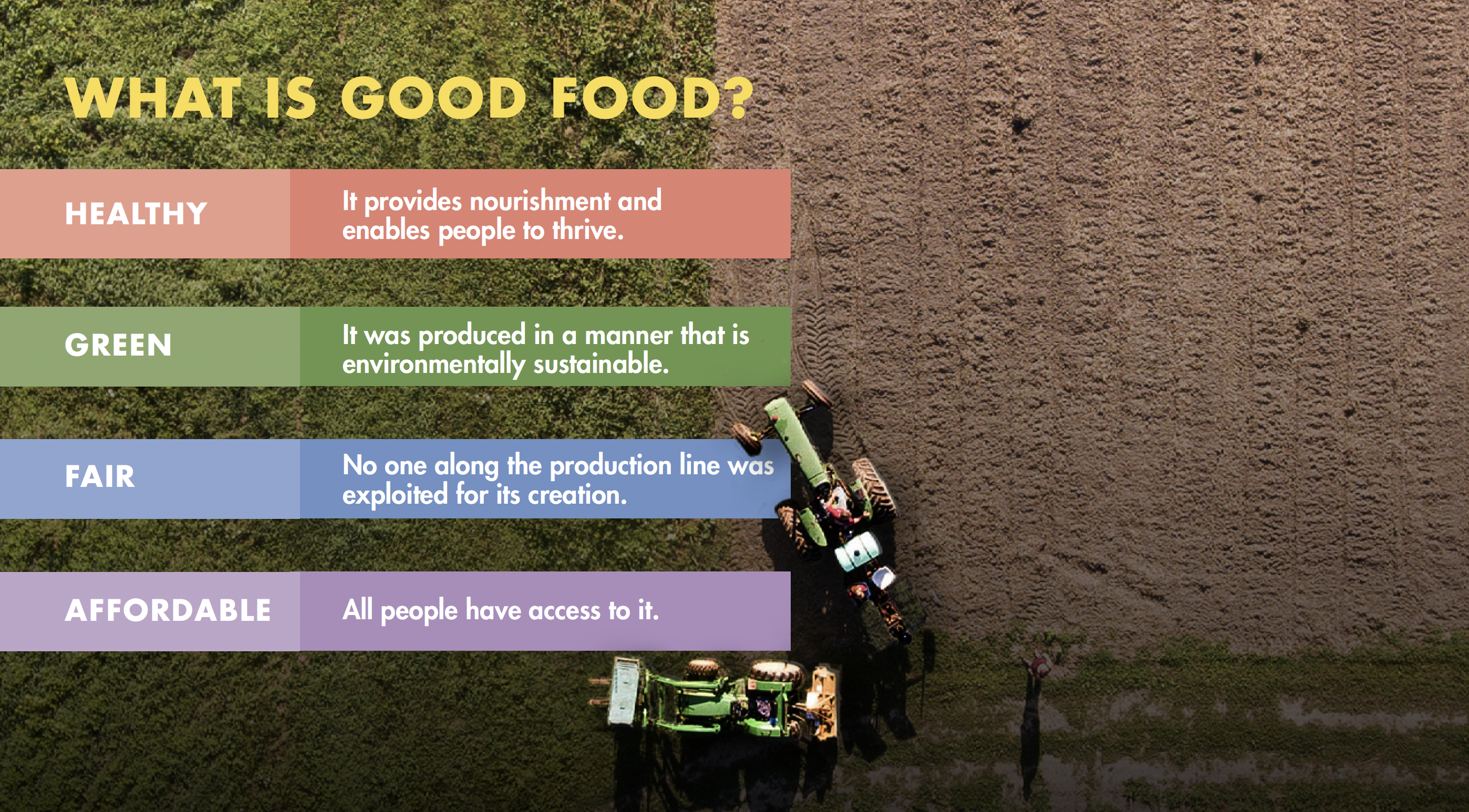 Across Michigan, people and organizations are coming together to provide and promote good food – food that is healthy, green, fair and affordable.
By focusing on these values in our food system, we can build a healthier, more prosperous and more equitable state.
WHAT IS THE MICHIGAN GOOD FOOD CHARTER?
The Michigan Good Food Charter is a vision and a roadmap to:
Advance Michigan's food and agricultural contributions to the economy.
Protect our natural resource base.
Improve our residents' health.
Enable generations of Michigan youth to thrive.