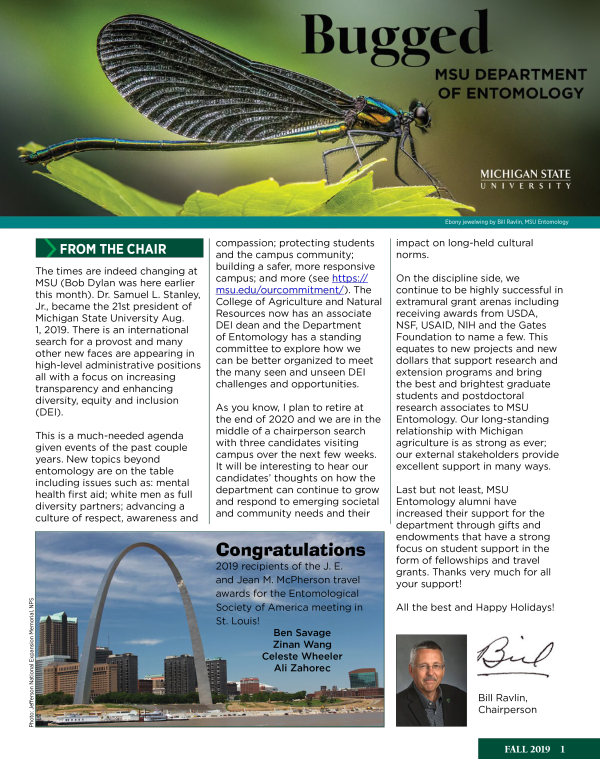 Bugged - Fall 2019
DOWNLOAD FILE
December 5, 2019
We are closing in on the end to another fall semester and it has been a busy one across our work of teaching, research and extension. Take a look at this Fall 2019 issue of Bugged:
Will Wetzel won an award for his outstanding leadership demonstrating worklife balance and support as a supervisor at MSU.
Five faculty and alumni contributed to a new book on IPM for tree fruit.
Four students traveled to the Entomological Society of America annual meeting in St. Louis thanks to J. E. and Jean M. McPherson travel awards.
Sarah Smith and Anthony Cognato with collaborators completed a three-year project developing an online tool for Xyleborini identification.
Students Gabriela Quinlan and Minali Bhatt tell us why they're passionate about entomology and studying at MSU.
Entomology alumnus Dan Herms explains how a doctorate in entomology has given him careers across the non-profit sector, academia and now with a commercial tree company.