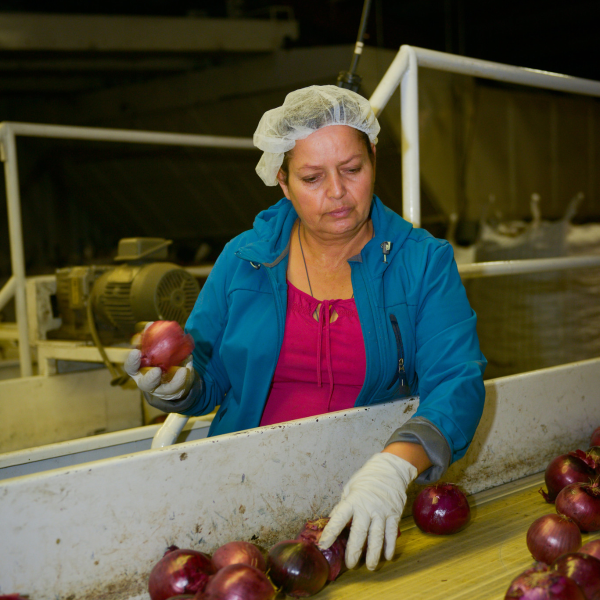 Food Manufacturing and Processing Career Pathway Maps
DOWNLOAD
June 24, 2021 - Author: Judith Barry, Jeannine La Prad, Megan Elyse Williams, and Mary Freeman
The food manufacturing and processing pathway looks at roles involved in the processing of raw food and the manufacturing of food and beverage products. Most jobs in Michigan within this subsector are in food manufacturing.
Career pathways for food manufacturing and processing
Download the file to access a high-resolution version of the maps.
The maps below indicate the top occupations in this field as well as wages, opportunities for advancement, typical time to advance, education required, and on-the-job training.
Michigan's Food System Career Pathway Map Key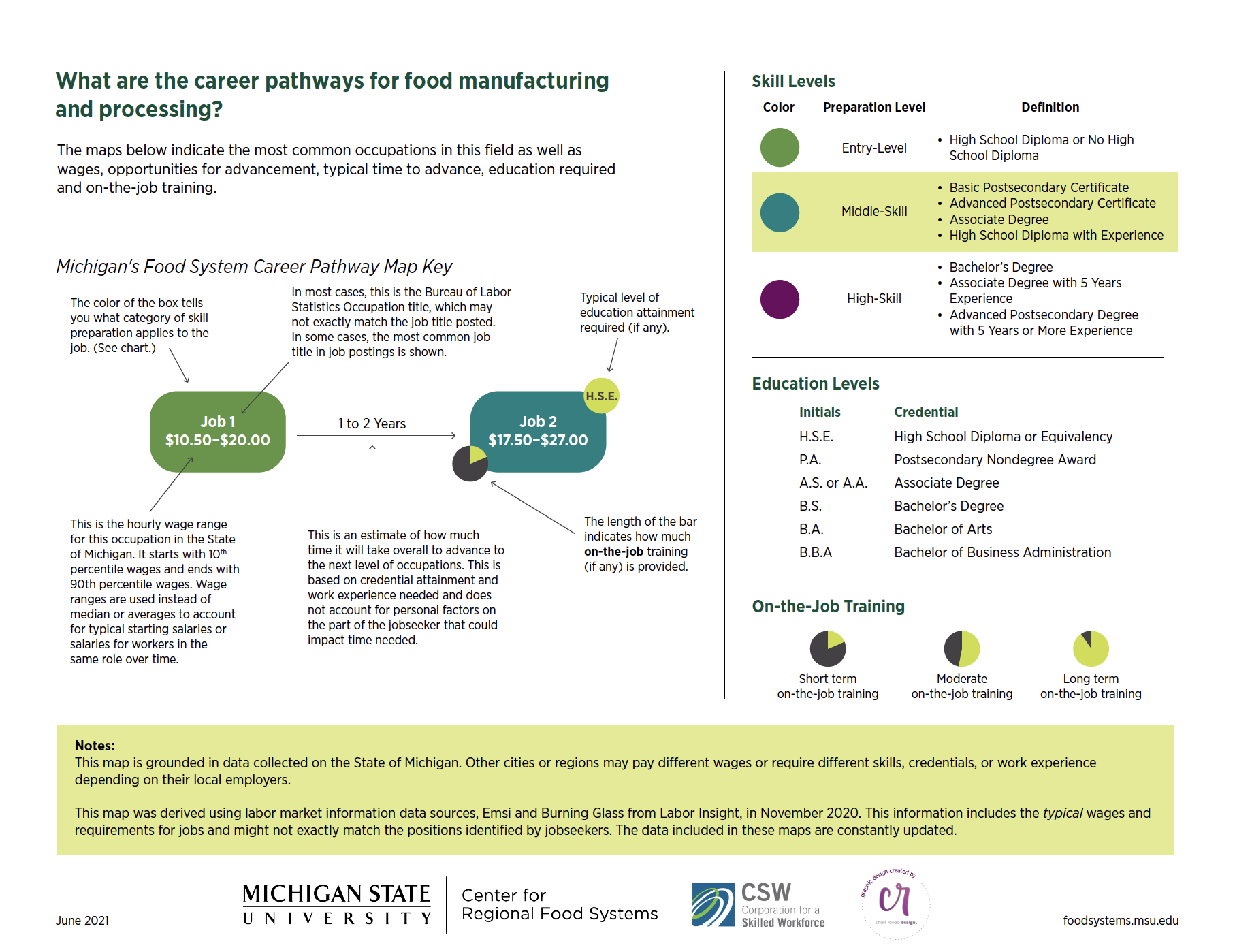 Production Pathway Map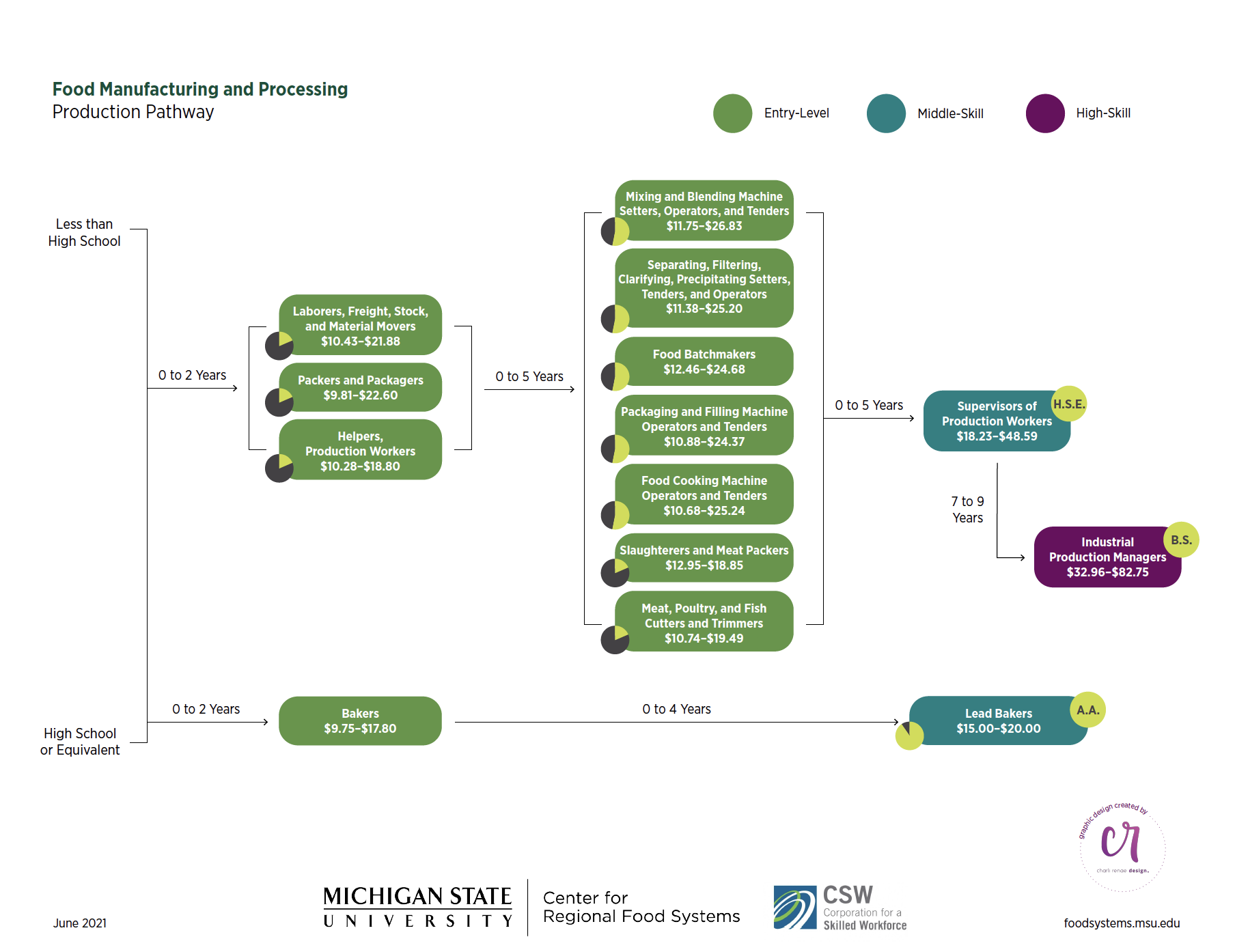 Maintenance and Engineering Pathway Map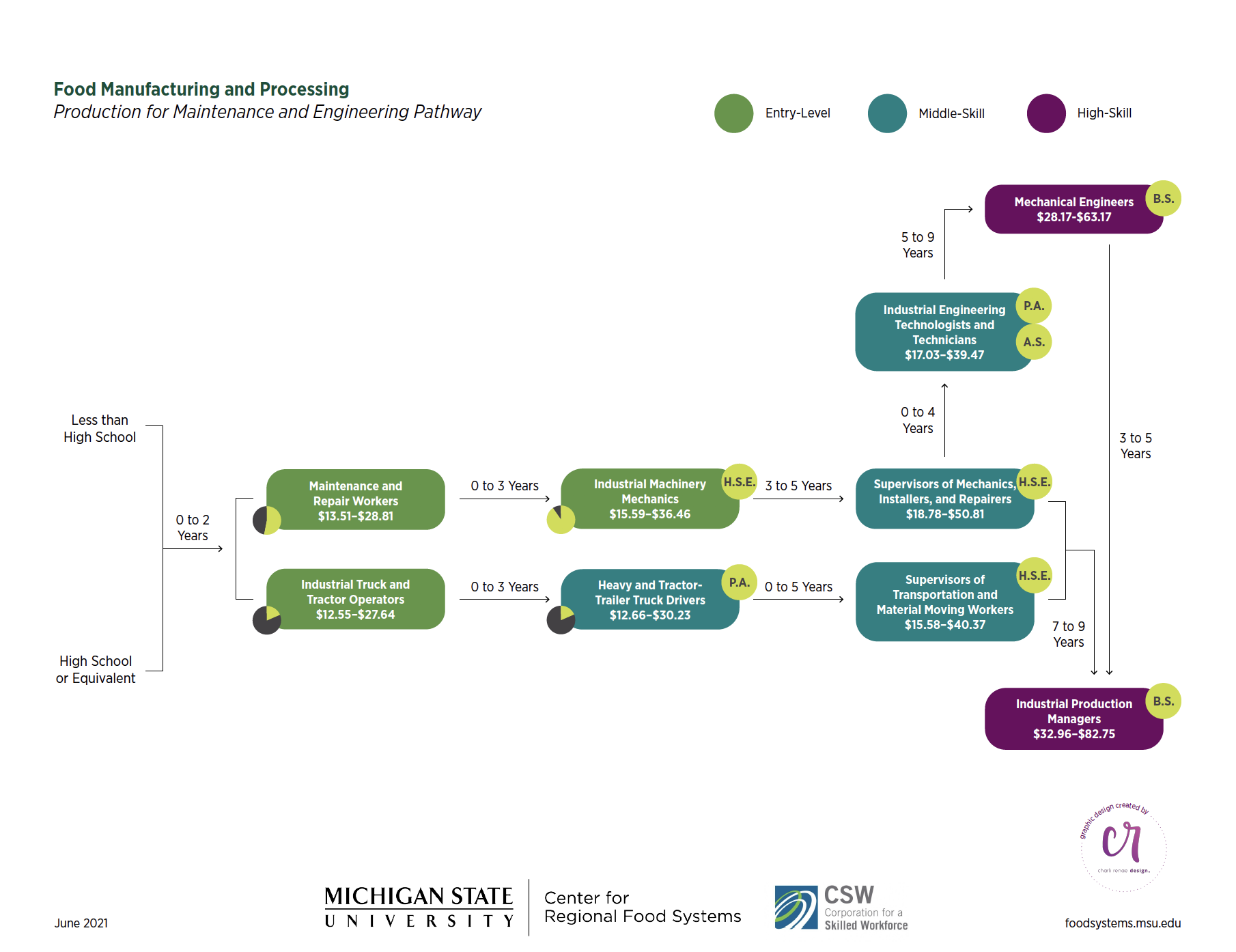 Regulation, Quality Assurance, and Research and Development Pathway Map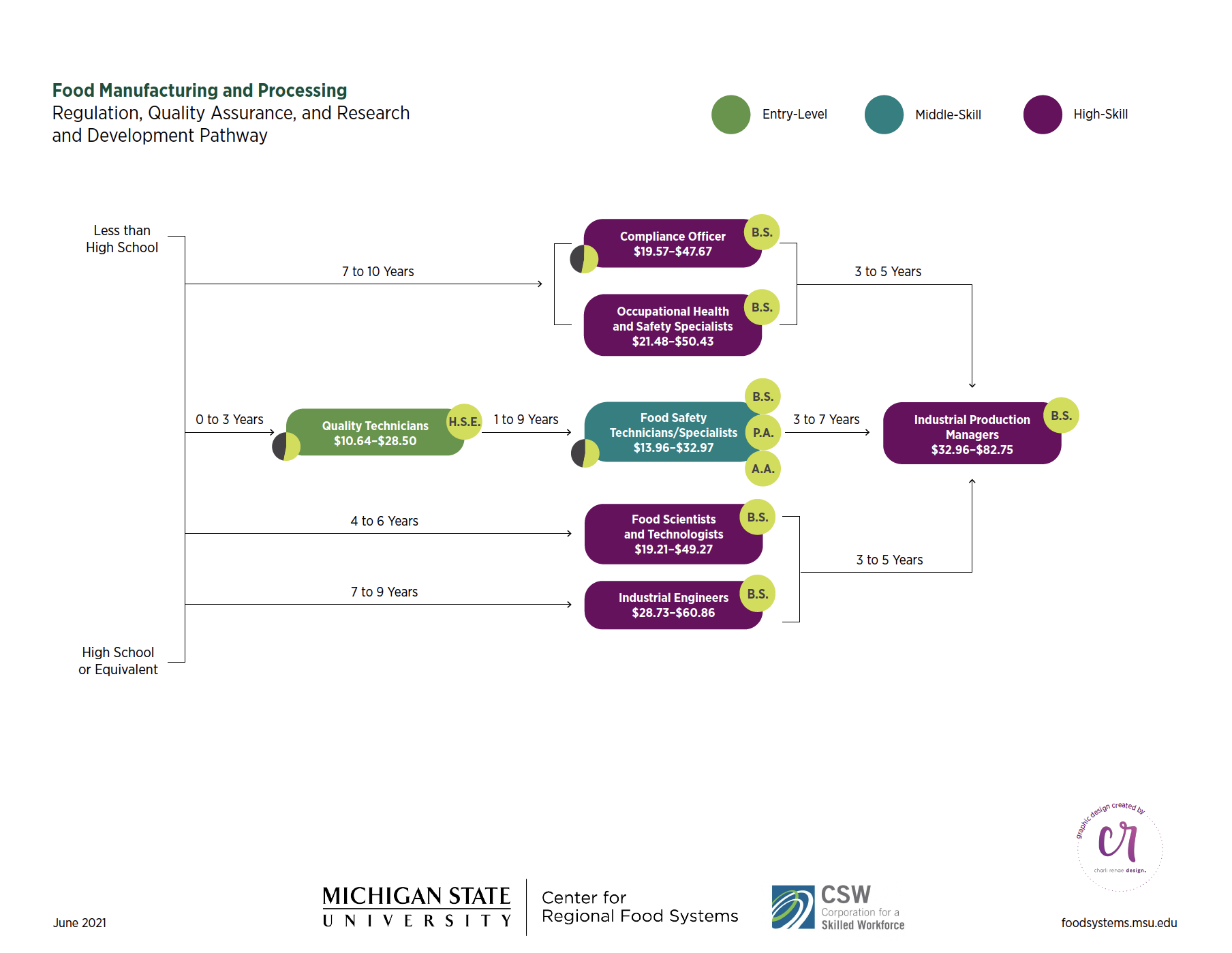 ---
Acknowledgements
The authors wish to acknowledge and express appreciation to all the stakeholders and employers who contributed their time and knowledge to this research.
The authors thank Andrea Weiss of MSU Center for Regional Food Systems (CRFS) for guidance and formatting, Lindsay Mensch of CRFS for proofing and web publishing, Rachel Kelly of CRFS for editing, and Charli Holloway of Charli ReNae Design for the design of the career pathway maps.
This work was made possible through funding from the W.K. Kellogg Foundation and MSU Extension.
Suggested citation
Barry, J., La Prad, J., Williams, M., & Freeman, M. (2021). Food manufacturing and processing career pathway maps. Michigan State University Center for Regional Food Systems. https://foodsystems.msu.edu/resources/food-manufacturing-and-processing-career-pathway-maps
---
Explore more food system career pathways: