Business Management
Cooperative Business Models
A cooperative is a business owned and controlled by the people who use its services; they finance and operate the business for mutual benefit. In doing so, people are able to meet economic goals that would otherwise remain beyond reach.
Starting an Agricultural Marketing Cooperative
The California Center for Cooperatives compiled this introductory resource on agricultural cooperatives. It provides insight and direction on such topics as finance, ownership, risk, feasibility and marketing.
Full PDF available for download.
Organic Commodity Pricing
Organic Price Tables: Economic Research Service (USDA)
Organic price tables are based on Agricultural Marketing Service (AMS) Market News and other data sources, and show monthly and annual prices over a period of years for major commodities including vegetables, fruit, organic grains, poultry and eggs. These tables are useful for examining price trends over time, as well as for comparing organic and conventional prices. The latest organic wholesale prices are always available on the AMS Market Newswebsite.
Holistic Farm Management
Holistic Management: A Whole Farm Decision Making Framework
Holistic Management is a decision-making framework that assists farmers and others in establishing a long-term goals, a detailed financial plan, a biological plan for the landscape and a monitoring program to assess progress toward the goal. Holistic Management helps managers to ask the right questions and guides them in setting priorities.
Recordkeeping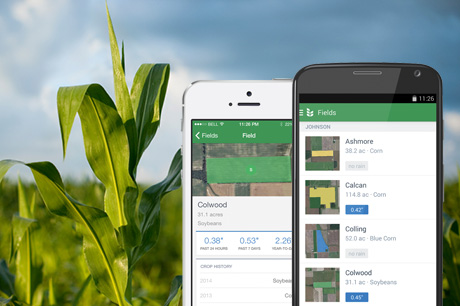 By connecting software and data science, FarmLogs hopes to improve agriculture one farmer at a time. It allows farmers to use Android and iOS devices to track field conditions, performance and rainfall. It also allows users to plan, map and budget for their season all while contained within a simple application.
Best features for a food safety digital recordkeeping
The potential for digital recordkeeping of food safety data is now easier than ever. This MSUE article outlines the components of an ideal recordkeeping system.
Recordkeeping system for crop production
Production recordkeeping is an important task for any vegetable or crop farm, whether small, medium or large in size. This MSUE document was designed for recording pesticide applications, nutrient applications, manure applications, animal burial and composting, irrigation, employee training, and pesticide drift management plans.
MSU Extension Articles
All Michigan State University Extension articles are selected from MSU Extension: Agriculture. To stay current, subscribe to MSUE news digests.
Farmland rent-past, present and future
Farmers rely on renting farmland in order to maintain and/or expand their land base which is key to a farms overall viability. This MSUE article is the first part of a series on land rent.
Keeping nutrients in the field and out of tile lines
This MSUE article provide recommendations for farm drainage and proper management to protect surface water quality.