What will it take to advance good food in Michigan? We want to hear from you!
We need your help to ensure the updated Michigan Good Food Charter provides a robust foundation for the road ahead.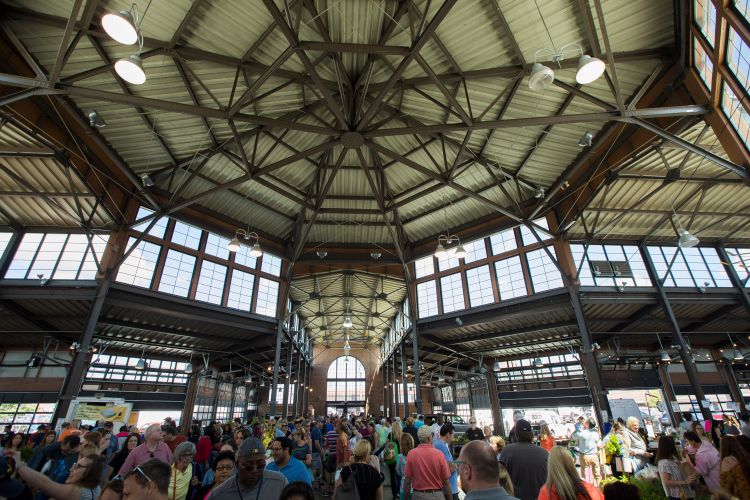 Initially published in 2010, the Michigan Good Food Charter presented a vision and goals for Michigan's food and agriculture system to advance its contribution to the economy, protect natural resources, improve our residents' health and help generations of Michigan youth to thrive.
Over the past decade, a vibrant ecosystem of partnerships and efforts to advance a good food system has emerged and grown. As we reflect on the original goals and priorities, which were established looking forward to 2020, we know there is still so much more to accomplish moving into the next decade and beyond.
We are in the process of updating the Charter and need your help to gather feedback on the proposed updates.
This working draft was developed in collaboration with representatives from over 30 organizations across Michigan whose reach includes local, regional, statewide and national work in farm and food business, health, community development, education, food justice, policy, funding, and more.
Now, we need your help to ensure the updated Charter provides a robust foundation for the road ahead!
We are asking for feedback from folks around the state to help shape and guide the Charter's vision and priorities. We are hoping to learn more about what you think of the draft overall as well as any specific feedback you have on the vision, description of good food, and our priority areas.
The survey will be open through the end of May.
In fall 2020, we will present a summary version of the 2020 Michigan Good Food Charter that is informed by your feedback.
In the meantime, if you would like to stay engaged, here are some great ways to do so: